The Buckeyes made the NCAA tournament three times in four seasons before the COVID-19-shortened 2020 season, but a 21-30 finish this season spelled the end of Greg Beals' tenure as Buckeyes baseball coach.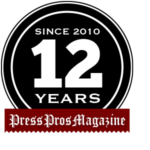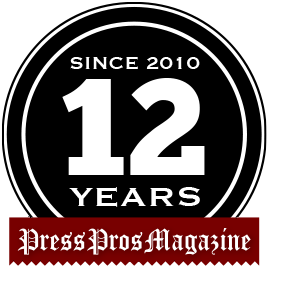 Columbus, OH – The only sounds were the feet of track athletes pounding the surface at Jesse Owens Stadium, birds chirping and the rigging of the flagpole banging against aluminum as Ohio State baseball players quietly and solemnly walked through the gates of Bill Davis Stadium.
A number of them carried water jugs and, with bed heads and unshaven faces, looked as though they had been rousted from a relaxing Monday morning.
It was close to high noon when athletic director Gene Smith, wearing a sport coat and tie, followed them into the facility bearing difficult news.
Two days before, the Buckeyes ended the season with a 21-30 record with the cancellation of a game against South Carolina-Upstate because of lightning. They had to win eight of their final 12 games to perhaps avoid becoming the worst in program history.
Smith told the players that head coach Greg Beals, who was hired to follow legendary Bob Todd in 2011, would not be on the job for the final year of his contract.
It's rumored that Beals was informed of the decision at 9 a.m. This had to floor him like a sucker punch. On Saturday, he was excited talking about the 2023 season.
The athletic department shies from using the word fired. An email read: "Greg Beals will not be returning as coach of the team for the 2023 campaign'' and that the athletic department is "making a change in baseball leadership.''
It took Smith less than 15 minutes to deliver the news. As he walked back to his car, he politely told Press Pros Magazine that he had no comment.
Beals has one year remaining on a contract that calls for a base salary of $352,900.65 before incentives, according to HR Connection on OSU.edu.
He received an extension on June 7, 2019, after Ohio State pulled off a stunning championship run for the ages in the Big Ten tournament as a seventh seed. No conference team had won the tournament as that low a seed.
In 12 seasons, Beals had a 366-317 record, three NCAA appearances, two Big Ten tournament championships and no regular-season conference championships.
The team's recent difficult seasons stick out in comparison to some of the university's other teams. Football's Ryan Day, men's basketball's Chris Holtmann, women's basketball's Kevin McGuff and lacrosse's Nick Myers received contract extensions last week.
Who will be the next baseball coach?
The release read that a search would begin immediately. Assistants Matt Angle, Dan DeLucia and Matt Carpenter will stay on the job until a new coach is hired. Each is an Ohio State graduate and a former player.
Former assistant athletic director Pat Chun, who is athletic director at Washington State, was the point man in hiring Beals away from Ball State.
Chun was excited to get Beals. He confirmed that then-Kent State coach Scott Stricklin was the runner-up in the hiring process. He said Beals' recruiting ability won him the job.
Stricklin wound up taken the Golden Flashes to the 2012 College World Series to set himself up to become head coach at Georgia.
There's no question that Beals was in a deep fix from the beginning in inheriting Todd's players. The roster was young, all right, but the talent level was ordinary to poor.
To Beals' credit, he did not run off players in order to bring in his own. That was costly, too, with the Buckeyes finishing 26-27, 33-27, 35-23 and 30-28 his first four seasons. The team's best finish in the Big Ten was 15-9 in 2013.
It also hurt that at least a half dozen of his first recruits were so good that they were taken high in the Major League Baseball draft, signed on the dotted line and never put on a scarlet and gray uniform.
In 2014, things began to look up despite a 35-20 overall record and 13-11 conference record and no post-season berth.
Then Ohio State finished 44-20, but more importantly stormed from the losers' bracket to win the 2016 Big Ten tournament. It was a senior-dominated team. The best player, outfielder Ronnie Dawson of Grove City, left early to enter the Major League Baseball draft.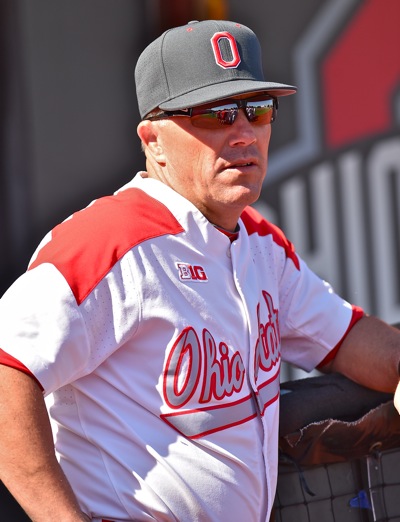 That meant Beals had to begin roster-building once again. The loss of manpower knocked the team down to a 22-34 record in 2017.
The 2018 was 36-24 with a 12-12 Big Ten record and didn't reach the NCAA tournament.
The 2019 team was Beals' gem, without a doubt.  The starting rotation was impressive with Garrett Burhenn, Seth Lonsway and Griffan Smith. Andrew Magno became a dominant reliever and there was star power in hard-hitting outfielders in Brady Cherry and Dominic Canzone, a future first-round draft pick in catcher Dillon Dingler and a power-hitting first baseman in Conner Pohl. Plus, freshman Zach Dezenzo was dazzling in taking over at shortstop after Noah West suffered a season-ending knee injury in February.
That team, though, had to win two of three games from Penn State and sweep Purdue the final two weeks of the conference season and then get help from other teams just to make the conference tournament.
The Big Ten tournament was storybook, with the Buckeyes defeating Michigan, Maryland, Minnesota and Nebraska to win the championship in Omaha. There were more than 17,000 spectators wearing Cornhusker red watching the title game.
No one can judge the 2020 team with the season ending after 14 games because of COVID-19.
Last season, though, clearly was a letdown, what with a rotation of Burhenn, Lonsway and University of Texas transfer Jack Neely, a deep bullpen and everyday players in Dezenzo, Pohl and prize freshman center fielder Kade Kern.
Other than winning three of its first four games in a tournament in Greenville, South Carolina, the Buckeyes never got going and chugged to a 22-20 finish.
This season's team won three of its first four games in the Snow Bird Classic in Port Charlotte, Florida, but lost seven straight games. Four losses in March were by walk-off. There were losses to in-state mid-major teams Cincinnati, Toledo and Dayton.
The problems were many, notably a defense that led the conference in errors with 84 and a beat-up pitching staff that had a 6.51 earned run average.
Smith should have little difficulty finding a star coach. Although Ohio State has not won a Big Ten regular-season title since 2009 under Todd, this is a sweet job for a team that plays in the bad weather of the Midwest.
Davis Stadium was opened in 1997, but still ranks among the best in college baseball.
The program had been dormant for nearly two decades when Todd was hired from Kent State in 1988, but he turned the Buckeyes into the powerhouse of the Big Ten in winning seven regular-season and eight conference tournament championships.
Thirteen of Todd's teams reached the NCAA tournament, which until 1999 had a field of only 48 teams. He got within one victory of making the College World Series two times.
In his final season, his No. 18 was retired.