Aided measurably by four Bradford errors, Fort Loramie continues its quest for another Final Four shot with a 10-0 district win Monday in the semi-final round at Newton.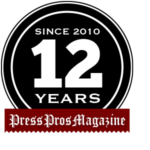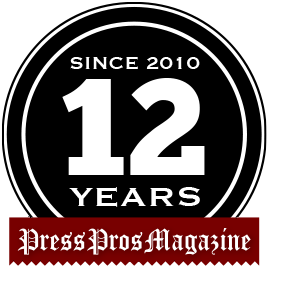 Pleasant Hill, OH – This was nothing like Fort Loramie coach Jeff Sanders expected.
It was, by his body language afterwards, a huge letdown for Bradford coach Andy Mead.
A good crowd showed up expecting much more between the #1 seed Redskins and the #5 Railroaders.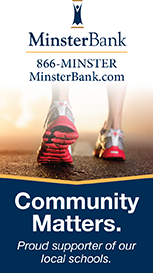 Only…you have to play the game, and unfortunately for Mead and the 'Roaders they picked the worst time to have one of their worst games of the season in Monday's Division IV district semi-final.
Four Bradford errors in the first three innings helped Fort Loramie out to a quick 7-0 lead by the end of the third inning, and an eventual 10-0 run-rule win after five.  Bradford saw its season come to an end with a 12-12 record.  Loramie saw its season extend to Wednesday's dictrict final game with their 22nd win, against 6 losses.
"We had routine plays, and we just didn't make 'em,"  said Mead.  "We hit a couple of batters, we gave them too many free bases, and that's always going to haunt you.
"They made the plays, and they were obviously the better team.  They had a pretty good pitcher on the mound, he threw hard, and he's won some games for them.  We'll see how they do.  Best of luck to them."
Mead said a storyful in just those 70 words.  Loramie made the plays, while Bradford kicked the ball around on defense, and hurt their cause further with four walks and a pair of hit batsmen.  The good pitcher he spoke of (Derek Meyer), came out after three innings to save his pitch count for the rest of the week.  Meyer gave up just three hits over three innings, with Ty Ruhenkamp coming on in the fourth to close out the game.
Loramie scored a pair of runs in the second, five more in the third, and added three more in the fourth.  They did this on seven hits, four walks, and four errors…with just one hard hit ball, a double in the fourth inning by Isaac Ratermann, that reached as far as the warning track.
"I really didn't expect this kind of a game,"  said Loramie coach Jeff Sanders.  "And I'm not sure the score is indicative of the two teams battling it out.  I know they're probably kicking themselves over the errors and the free bases we got."
The unfortunate beneficiary was Bradford pitcher Keaton Mead, who came out throwing strikes, mixing a live fastball with an impressive breaking pitch.  Only, the mistakes behind him kept putting him in a hole, and adding stress to his pitch count.
"He was good,"  said Sanders.  "He was a heckuva pitcher.  He was mixing it up, he had good late life on his fastball, and it took our guys a little bit of time to adjust to that.  But they gave us some runs and that's part of baseball.  Everyone's had that happen to them, but one good thing for us…we did capitalize.  We took advantage of every mistake that was made.
Meyer was impressive in his short stint, coming out after just three innings, two strikeouts, and 48 pitches.  The idea, of course, was to save pitches for Wednesday's district final, and he and Ruhenkamp will be primed and ready to go.  Ruhenkamp pitched two innings of hitless baseball, striking out three of the five outs he recorded.
"It's a dagger when you make a pitch, get a ball hit for an out, and you don't end up getting that out," added Sanders, in defense of Keaton Mead.  "I think he felt like he had us on the ropes a couple of times, then he hit a batter, they made an error, and there's only so much stress like that you withstand as a pitcher.  Your pitch runs up, your fielders get upset, and things get out of hand.  I know it wasn't their best day.  I know they're a better team that they were today."
Loramie moves now to Wednesday final against Springfield Catholic, who knocked out Miamisburg Christian, 14-6.  It's been their season-long quest to get back to the regional round, then back to the Final Four in Akron, to atone for their own disappointing outcome from a year ago when they didn't have their best day against eventual Division IV champion Warren John F. Kennedy.
"Every team is different,"  said Sanders.  "This team is by far the toughest one to figure out as far as how the pieces fit together.  The good thing is, even though some of our guys don't have big batting averages, they continue to contribute.  We have guys batting .250 who continue to give us productive at bats.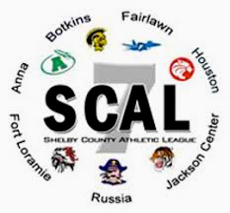 "We play pretty good defense, we can pitch, and with those two elements we just keep grinding until we can find a way to get a rally going.  That's how this team has operated all year.  The good thing is we've come through when we've needed a good at bat, or a good play, or a well-pitched game.  We made our opportunities, and we've taken advantage, like today, of teams giving us some opportunities."
Loramie has three previous state titles, having won in Division IV in 2007, 2010, and under Sanders, in 2018.