Despite the disappointment of being passed over by the draft, an elbow injury that cost him half the season at his set position, Buckeye senior Zach Dezenzo never lost faith in himself or his goal to prove…he's worthy of one more, bigger, shot at the next level.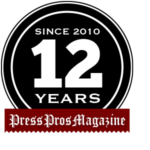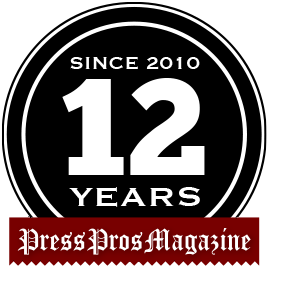 No one can deny that this has been a disappointing baseball season.
The Buckeyes were built around what was thought to be a solid core behind home plate, a dependable fifth-year starter on the mound, proven performers at two of the three outfield positions…and a heralded rookie  at the other.
There was a dependable bat who could play all four infield positions, and there were exciting pitching prospects getting their 'chance' to make immediate impact.  On the back end of games, there was a closer believed to be an advantage that few in the Big Ten could claim.
But heading the optimism was shortstop Zach Dezenzo, who was back for his senior season after many thought he would be selected in the last July's MLB draft.  But that didn't happen, coming off a junior season when he hit .302 with 9 homers and 31 RBIs.  And Greg Beals, among others, was surprised as any to have him back for another year.
None of the above came together in a collective sense.  Individual successes, yes.  But the sum of the parts, as per expected, fell far short.  The only consistency was their inconsistency, through inexperience, instability, and injury, including the team's two captains – pitcher Griffan Smith, and Dezenzo.
Smith, to date, has pitched just 14.2 innings;  and Dezenzo was forced to vacate his shortstop position three weeks into the season with a sore throwing arm – a sprained elbow.
Still, there have been reasons to smile.
Marcus Ernst has been brilliant, playing multiple positions while hitting a 'hard' .350 for most of the year – in the top ten of Big Ten hitters.
Left fielder Trey Lipsey has burst onto the scene with the impact predicted pre-season by Greg Beals.  Hitting around .300, the freshman from Michigan has shown all of the coveted five tools of baseball.
After a slow start Kade Kern has come back to hit .300 with 7 home runs, and look every bit the part of his freshman All-American season.
Sophomore Isaiah Coupet and junior Ethan Hammerberg have had their moments of brilliance on the mound.  Nate Karaffa and Nate Haberthier have shown their promise.  And others have proven to be projects worth the wait.
But no one has shone more, in terms of leadership, production, and in character…than Zach Dezenzo.
After homering in the season opener against Marshall, he struggled at the plate for the first month, hovering around the .240 mark.
Three weeks later, while on a trip to North Carolina, the sore elbow necessitated a move to first base, where he played for 17 games and DH'd for 8 more waiting to return to his favorite, and most natural position.  He said nothing publicly about his injury, while being courteous and patient to explain if he was asked.  He just worked, fearful of the worst while making the most of a bad situation as his batting average began to rise along with his home run total and runs batted in.
Three weeks ago he returned to shortstop, just in time to enjoy a bust-out streak that culminated in a three-home run weekend against Northwestern.  Then,  a three-home run double header a week ago against Penn State…and his 18th and 19th (tying a season record previously held by Dan Seimetz in 1997) on Friday against USC Upstate.  His average during this onslaught has reached .320, eighty points above what it was on April 1st, as no one in the conference has been a tougher out, or more impactful to his team (regardless of record) than Zach Dezenzo.
He never complained, never made excuses – never outwardly pouted over an injury robbing him of valuable time.  He stayed true to his responsibilities as a captain.  He just trusted, and played.  And he's finally talking about it on the season's final day because he says, "being able to talk about it openly is important."
"Not getting drafted was discouraging,"  he said Friday's win over South Carolina Upstate.  "And the way I came out for the first month of the season, after having a good fall practice, was frustrating.  I'll be honest…I struggled a lot, mentally and physically, with the arm issue, and there was a lot of doubts and depression.  It was a struggle, a very difficult way to kick off the season."
He hid it well.
"I can wear my heart on my sleeve, but when I'm on the field with my boys I try to stay as even keel as possible.  The ones closest to me knew what was going on behind the scenes.  I shared with them, and the ones I love…the doubts.  Being able to openly talk about it and get it out is important."
Important, and predictable, given the character of Zach Dezenzo.  It takes a helluva' man to put self doubt and depression behind you and go out to hit .320 with 19 home runs in Division I college baseball.  It exemplifies what Greg Beals talks about concerning program character, and core values.
"It could have gone one of two ways,"  smiled Dezenzo.  "I'm glad I chose to stay the route and continue to do the work.  Because I could have easily shut it down.  But that's not the way I was raised.  It's not what I believe in.  No matter how tough things are, you have to trust your ability and trust the work.  In the end things have always worked out for me when I do that."
His prognosis now, after Ohio State, and concerning the upcoming draft?
"If I get another shot I'm definitely going to take it,"  he says.  "The money won't be the same as it would have been last year because I'm another year older.  And I still have an additional year of eligibility as leverage.  But I know I'm ready to be a professional.  I'm more confident now than I was a year ago.  I finished hot last year, and there was some question as to whether it was enough.  This year I absolutely believe I've put together a more complete package, so if I get the chance I'm taking it."
You have to have been through it at some point to know…how much four years of college competition of any kind can mean to how you live the rest of your life.  So what will it mean to Zach Dezenzo when he's fifty?
"It's going to be the experiences I've had with the guys I've played with,"  he says.  "That's allowed me to grow as a person, and as a baseball player in more ways than I could have imagined when I came here.
"I'll always be grateful to Ohio State University for these four years.  There's a lot of different people who have helped me grow as a man, and as a person."
His is a heartening story, affirming that regardless of how many home runs and how much you hit…all athletes have their moments of doubts and of being down.
What's impressive about Zach Dezenzo is how he handled it, how he performed, and how his character helped him persevere to pursue a life goal.  There's a reason why teammates elect their captain – what they know that no one else can see.  And from this point on every future captain should keep a photo of Zach Dezenzo in their wallet…as a reminder…of how to play through the tough times.
How his game and faith in a process sustained him.
How being able to talk about it, openly, is important.
The captain has had his say!