Shortstop Zach Dezenzo kept up his hot streak with his 18th and 19th home runs to tie Dan Seimetz for the team season record set in 1997.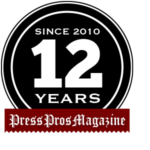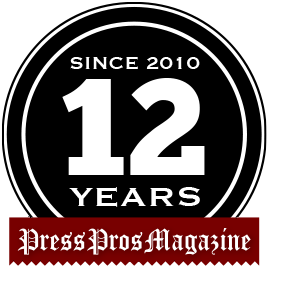 Columbus, OH. – It wasn't revealed until after the game just why Ohio State second baseman Colton Bauer got jerked getting hit by a pitch between the shoulder blades.
There were two out in the eighth inning and South Carolina-Upstate reliever Ben Roberts certainly didn't want to put a man on base with his ballclub down by three runs.
Bauer stood just in front of home plate staring and yakking at Roberts for good reason.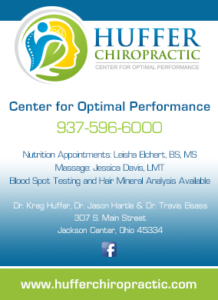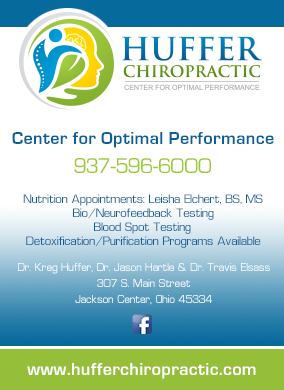 When the Spartans beat the Buckeyes on Thursday night, their post-game celebration got, let's say, way too personal.
Here was a mid-major nonentity whooping it up on the other team's turf.
Ohio State took care of the payback part by hitting four home runs, two by shortstop Zach Dezenzo that tied him for the team's season record of 19, in a 13-10 victory before 1,010 Friday at Bill Davis Stadium.
Stay tuned to see what happens in Game 3 of this contentious series. The first pitch is at 1:05 p.m. Saturday.
Upstate hooted at left fielder Trey Lipsey after he made the final out in Game 1 to start it.
"We owed them one today,'' senior catcher Brent Todys said. "Yesterday was a little heated after the game. There was a little talk with Lipsey after he made the final out. It was nice to put up 13 and send them home. Tomorrow is going to be a big one. We want to win this series.''
It didn't sit well in the dugout when Bauer got plunked.
"Bauer, like me, only has a few more at bats left, and getting hit in the back like that got him ticked off,'' Todys said.
Coach Greg Beals enjoyed seeing the fight in his team that has a 21-30 record has nothing to play for except for one another.
There's that pride factor bubbling through the players' veins.
"There's a little bit of that,'' Beals said of revenge. "This has been a tough year for our guys, but we love their fight in our guys. They continue to work and come to the ballpark every day to compete and fight for Ohio State University. I'm proud of that fact. That speaks to these young men. That speaks to our culture. We've won eight of our last 12. Tomorrow is Senior Day and it's going to be an awesome day. Let's win a ballgame for our seniors.''
History says you don't mess with the Buckeyes.
In 2019, Michigan lead-off man Jesse Franklin homered in the first inning, held his batting helmet in the air, stomped on the plate and shook a fist at his dugout.
A couple innings later, Todys homered and did the same thing, only he pointed at the Wolverines when he performed his stomp. The standing-room crowd enjoyed it.
Ohio State won two of the three games in the series against a team that went to the College World Series championship game.
"I don't like getting shown up. I don't like that at all,'' Todys said.
These are difficult days for the feisty 5-foot-8 stump of a man teammates call "The Toad.''
He bet on himself in 2019 by transferring from tiny Andrew College to get a shot with a Division I team. He's from Westerville North High School and dreamed of wearing an Ohio State uniform.
Now, he's one game away from this beautiful ride coming to an end. He went 3-for-5 with three runs scored.
"It was nice to get a couple of knocks. I've been struggling recently,'' Todys said. "I know my deadline, and that's the hard part playing with that. It's a weird feeling. It was just nice to go out there and play today.''
He treasures a ring from winning the 2019 Big Ten championship.
Dezenzo's run in scarlet and gray also is coming to an end, and he's going out like the night Francis Scott Key wrote the Star-Spangled Banner. He has hit six home runs in his last six games.
In addition to all the homers, he's batting .321 with 57 runs batted in.
The great Dan Seimetz also hit 19 home runs in 1997. He is the team's career leader in home runs with 52 and runs batted in with 236.
"It's pretty cool,'' Dezenzo said about tying his record. "I didn't know that coming into the game. I just stuck to my approach, stuck to my game. That's what I've done all year. It's a combination of my physical strength that I've developed over my 3 ½ years at Ohio State and working with a nutritionist, but also thinking about my swing and my approach. I'm not swinging at balls out of the zone.''
Dezenzo, who is as humble as a player can be, got out of character and watched his second home run leave the ballpark. It was a monster shot.
"I was just trying to have fun with the game,'' he said. "I'm enjoying this with my teammates.''
With the wind blowing hard to center field, the ball traveled like the pre-BBCOR bat days of the 1990s when scores like this were the norm, and that includes the CWS in old Rosenblatt Stadium.
The Buckeyes scored five runs in the first inning on a two-run homer by Dezenzo, a bases-loaded walk to first baseman Blayne Robinson and a two-run single by catcher Archer Brookman.
They got four more in the second on two-run shots by Dezenzo and center fielder Kade Kern to lead 9-0.
"The ball was definitely flying today,'' Dezenzo said. "We knew coming out that the starting pitcher wasn't going to have a whole lot. We stuck to our approach and beat the ball around. It was fun to be part of.''
Then it was a matter of which pitching staff would be the last standing.
Upstate's deficit was just too much to overcome.
When the Spartans scored four runs in the third, Ohio State countered with two runs in the fourth on a single by Robinson and one in the fifth on a homer by third baseman Marcus Ernst and one in the sixth on a sacrifice fly by Brookman that made it 13-8.
Former outfielder Nolan Clegg retired the side in order in the ninth to get his first career save.
There are seven relievers out with injuries and Beals pitched freshman Jake Johnson, redshirt freshman Garrett Peters, senior Will Pfennig and Clegg after starter Isaiah Coupet.
"We pieced it together in the bullpen to try to match up with situations,'' Beals said. "Pfennig's eighth inning was really good for us. I thought we made some good plays on defense. I'm proud of them that they were ready to pitch.''