It doesn't take a deep dive to figure out why the team lost 30 games in a season for only the second time in decades, and that was poor infield defense and a young starting rotation that didn't throw enough strikes.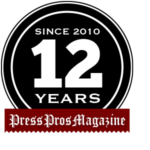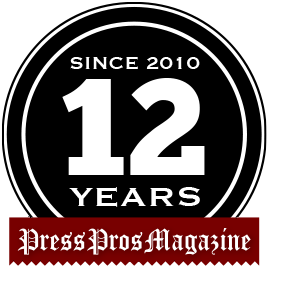 Columbus, OH. – It was fitting that the final game of Ohio State's season was cancelled by a lightning storm Saturday afternoon. Black clouds hovered over this team since February like a stalled front.
The Buckeyes lost a 4-0 lead and were behind 7-4 against South Carolina-Upstate with two out and one man on in the bottom of the third inning when the grounds crew pulled a tarpaulin on the mound.
Spectators were told to evacuate Bill Davis Stadium and wait it out in their vehicles.
Less than an hour later, the Spartans were told that they could get on their bus to make the 10-hour drive home.
No statistics will be counted. It's as if the game never happened.
Ohio State players, no question feeling short-changed, sat in the dugout still in uniform and in silence.
In all, they lost five games to weather.
"We got snowed out in West Virginia, we got frozen out in Purdue and today we lose a game to a pop-up thunderstorm,'' coach Greg Beals said. "The forecast said that we were going to be good until 5 o'clock, but it was so warm and blustery. It was a tough way to end the season, but we did honor our seniors.''
What a crazy 51 games. What a season to forget like a bad relationship. The record read 21 wins and 30 losses.
As badly as things played out, though, the Buckeyes would have had a puncher's chance to finish with a winning record had they not blown so many leads. They lost by walk-off to Cincinnati, Pittsburgh, West Virginia and Purdue in a 23-day span. They lost three other games by one run and six games by two runs.
"That's the torture of it when you look back on games in which we had the lead and let it get away from us,'' Beals said.
To this team's credit, it won eight of its last 12 games to avoid finishing as one of the worst clubs in program history. These men played hard to the final out of every game. To a man, it was a good bunch.
But so much went wrong and so much of it was flat out weird.
How else can one describe Beals being ejected one game for telling an umpire what he thought of his work after said umpire made the call to the bullpen and not Beals?
Ohio State lost mid-week games to Cincinnati, Toledo, Dayton. The chances of that happening again are similar to the football team losing to Appalachian State.
Sorry, Michigan, but we just could not resist.
The team was swept in Big Ten series by Nebraska, Rutgers and Maryland.
A game on Friday against Upstate was moved back two hours because a bank of lights along the third base line went on the fritz.
One pitcher, who will not be named, had to sit out several games because he got injured playing Ping-Pong.
In the final weeks, there were seven relievers unavailable with injuries.
And on and on it went like the Anvil Chorus.
Ohio State could smack the baseball around:
–  Shortstop Zach Dezenzo tied a team season record for home runs with 19. He batted .321 and drove in 57 runs. No player in the Big Ten was better the final three weeks.
– Third baseman Marcus Ernst, a senior who will return for a fifth season because he was on the roster for the lost 2020 COVID-19 season, was consistent from the opener until the end in batting .337.
– Freshman left fielder Trey Lipsey showed that one day he could be a high-end Major League Baseball draft prospect by batting .293 with seven home runs and stealing 14 bases as the everyday No. 3 batter.
– Sophomore center fielder Kade Kern also was strong with a .298 batting average with nine home runs and 49 runs batted in. He stole 11 bases.
– Senior catcher Brent Todys batted .317.
The bats, however, could not make up for a defense that committed a Big Ten-high 86 errors and turned a conference-low 20 double plays.
A lot of the infield woes dealt with third baseman Nick Erwin being lost for the season with a shoulder injury after the opener against Marshall and Dezenzo playing 17 games at first base and eight as the designated hitter because of a sprained right elbow.
"Nick's a program character guy, a high character guy,'' Beals said. "Not having him – and he's arguably our best defensive infielder – and not having Dezenzo at shortstop for seven weeks was tough. What we did was crunch the numbers, and our starting infielders fielded .918 when Z was not playing shortstop. Our infielders fielded .968 when Z went back to shortstop. That significantly changed our infield defense.''
The pitching staff needed good gloves behind it. It's earned run average was 6.89.
You read that correctly.
Griffan Smith, a left-hander and a hero of the 2019 Big Ten tournament championship team, was supposed to be the ace. But his arm never came around.
That gave Beals three rookie starters in Isaiah Coupet, Nate Haberthier and Wyatt Loncar. They failed to challenge hitters and nibbled their way to trouble.
"As a pitching staff, we have to learn how to pitch more efficiently,'' Beals said. "We can't be afraid of contact. We have a tendency to pitch away from the bat and pitch for strikeouts. We need to have more trust and confidence in our stuff to attack the strike zone. That will allow our starting pitchers to go deeper in the game. We have to get back to pounding the bottom of the strike zone.''
Because the starters too often failed to get out of the fourth and fifth innings, the bullpen was overworked from the start and broke down.
"We played how many weeks without our closer (TJ Brock)?'' Beals said. "We had to move people into different roles. We went into the season thinking Griffan Smith was going to be in our rotation. That would have put a Haberthier or Loncar in the bullpen.''
You had better believe the coaching staff has begun thinking about 2023. Fall practices should be interesting and competitive.
"I like the nucleus of what we've got coming back,'' Beals said. "I like our incoming freshmen. We've got two left-handers who can help right away. We've got some help for the pitching staff coming.''
He also will look for immediate help.
"We'll certainly be active in the transfer portal,'' Beals said. "We've always done some exploring. That's what we have a pulse on.''