Creating non-stop havoc on the base paths, Gahanna blanked Olentangy Liberty 6-0 for its 11th district crown. The Lions also got some great pitching and defense.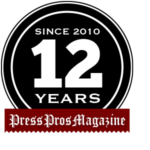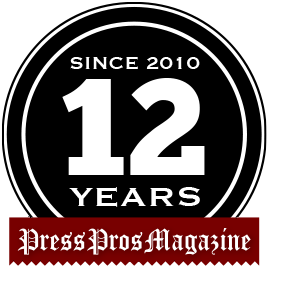 Pickerington, OH – One dizzying sequence in the third inning of a Division I district championship game against Olentangy Liberty Saturday exemplified the new, derring-do style of the Gahanna softball team.
Lindsey Linker hit a leadoff single and promptly stole second. That is nothing new for the Lions, who now have 202 stolen bases on the season. But here's the crazy part. With one out, Allie Kovacevich legged out an infield single and kept right on running, creating a lengthy rundown situation with Linker between third and home and Kovacevich between first and second. This time, Gahanna's aggressiveness backfired as Linker eventually was thrown out at third.
"We've put a big emphasis on using our speed and aggressive base-running to our advantage," first-year Gahanna coach Matt Bailey said. "We want to create chaos on the bases and give ourselves as many opportunities as we can. We don't want to make the base a lifeline. That's our game, and it's worked well for us so far. Plus, the kids are having a lot of fun with it."
After the pickle play cost Gahanna a base runner, Lilly Campbell smoked a two-run homer over the center field fence. More aggressive baserunning forced an error and plated a third run in the inning.
This was just was just a snippet of how the Lions took apart Liberty, 6-0, on a scorching day at Pickerington Central for their 11th district title in 14 seasons (excluding the canceled 2020 campaign). The first 10 titles were won by legendary coach Jim Campolo, whose contract was not renewed after a subpar, 13-11 2021 season. Campolo was 650-261 in his Hall of Fame career.
Gahanna (28-2) will face Lancaster, which defeated Olentangy Orange in another district final Saturday, at 5 p.m. Wednesday at Centerburg in the regional semifinals. The Lions made the state tournament in 2003, 2011 and 2017 but have to yet to bring home the gold trophy.
Bailey, a 1997 Gahanna grad with six years of summer travel league coaching experience, spoke reverently of Campolo but opted to reboot the tradition-rich program.
"I think we only had 59 stolen bases last year," Bailey noted. "In travel ball, I had always been big on aggressive baserunning and I thought we had the makeup to do that with this team. That's not all we do, though. Obviously, our pitching and defense have been really good, too."
Junior Ella Esterby allowed just three hits, setting down the final Liberty 10 batters, in running her season record to 21-2. The six-strikeout performance gave her 180 for the season.
"Pretty much everything was working today," said Esterbee, who has thrown five no-hitters, including two perfect games. She also is having a marvelous year at the plate, with a batting average of .536, 38 RBI and program-record 28 doubles – all team-highs.
"I worked a ton in the offseason to improve my whole game and I've been able to carry a lot of confidence into every game. It also helps to have a defense you can really trust."Aided by some remarkable play at shortstop from junior Kirnan Bailey, the Lions did not commit an error. Bailey also is the ringleader of the stolen base club, having amassed 57. Seven of her teammates are in double-digits.
Aside from stranding two baserunners in the second and fourth innings, Liberty (20-6) was unable to match Gahanna's speed, defense and pitching. In addition to yielding seven stolen bases (three more were taken on indifference), the Patriots made three errors.
"I thought our pitcher (Lindsey Leeds) did a pretty good job all things considered," Liberty coach Ty Kashmiry said. "We put the ball in play, but we hit it right at them and they made some plays. As for their style, it's hectic for sure. It's a little different than other teams we've faced. We did the best we could. For starters, you have to keep them off base and that's not easy to do, either."
Gahanna got out of the gate quickly. Bailey led off the first with a four-pitch walk, stole second and moved to third on a single by Esterby, who took second while Liberty was trying to keep Bailey at third. Sarah Carr then singled through the drawn-in infield to plate two runs.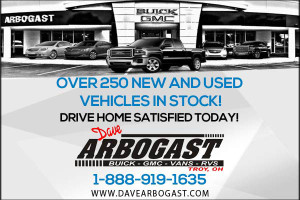 After the three-run third, the Lions tacked on their final run when Mattie Bailey reached by an error, stole second, advanced to third on an infield single by her sister, Kirnan, and scampered home on a ground out by Nicole Waters. The Baileys are daughters of the coach.
"There's no one else we can thank more than our coach," said Campbell, one of only two senior starters. "We've really responded to him and the way he goes about business. He is very relaxed and lets us be who we are and do what's best for the team. Since we figured out who we are, with all the base stealing, we've been unstoppable. We're having a blast."
Carr said the transition from Campolo to Bailey was seamless.
"We were fast to begin with, but we just didn't use all of that speed much before," she said. "In that sense, the transition wasn't that hard. I think the biggest change is we just have a different mindset. The freedom to just be ourselves has allowed us to have more fun and develop a great chemistry."