In a back-and-forth Division I district softball final, Haley Winans delivered a two-RBI double in the sixth inning to propel Marysville over Olentangy 8-6 for the program's 11th district title.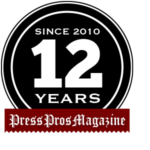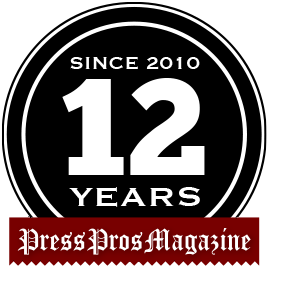 Pickerington, OH – Never, not when her team trailed upstart Olentangy 4-1 and 6-4 in a Division I district championship game, did Marysville coach Jennifer Segner-Maxwell begin to worry.
"The girls believe in each other and I believe in them," Segner-Maxwell said. "No matter how many innings are left, we always feel like we still have time to come back. "I've got to admit my heart started pounding a little in the seventh when I knew Olentangy's big hitters were coming up, but I did some breathing exercises and then the kids came through."
In a thoroughly entertaining matchup at Pickerington Central that often resembled an international ping-pong exhibition, hard-hitting Marysville got in the last smash as diminutive catcher Haley Winans smacked a two-RBI double to the left-center field fence in the bottom of the sixth inning, helping the third-seeded Monarchs escape with an 8-6 win over the postseason's Cinderella story.
"It was kind of a nerve-wracking situation to be in with a tie score and two outs, but I went to the plate looking for a fastball to drive on the first pitch, and that's exactly what I got," said Winans, Marysville's lead-off hitter, who entered with a hefty .460 batting average. "All I was thinking about was to keep my hands up and power through it."
Segner-Maxwell said she was thrilled to see her seven- and eight-hole hitters, Avery Henry (double) and Hannah Pack (walk) reach base to give Winans the opportunity.
"We said going into the game that the key for us would be getting production from our six through nine hitters, because the last time we played them (a 7-4 win on May), they were oh-fer," she said. "There aren't many people I'd rather have up there in that situation than Haley. She's been a constant for us all year, especially in key moments."
Marysville (25-3) still had to deal with the top of Olentangy's order in the seventh to bag its 11th district title, but first since 2016. Abby Christian whiffed Caleigh Peterson and Evelyn Dipiero swinging and induced Emma Willers into a ground out to end the game.
Just as she has all season, Segner-Maxwell used Christian and Tareyn Born interchangeably on the mound, often alternating innings. Despite some early struggles, Christian (17-0) relieved Born in the sixth and set down the final six Braves.
"I know those girls really well, and I can tell if they're hot or down, as well as who's hot on the other team, and sometimes we go back accordingly," Segner-Maxwell said. "I thought they both pitched pretty well given how well Olentangy hits the ball, but it was Abby who carried us on her back in the end. She pitches with a lot of energy and she seemed to pick up velocity and confidence in the last couple innings."
Winans, who is empowered to call her own pitches, said both pitchers bring something different to the mound.
"It's a completely different dynamic with either pitcher out there, and I call the game accordingly," she said. "Abby's change-up sets her apart. Both pitchers are very supportive of each other and tend to not get down if things don't go well because they have all the confidence that her teammate has her back."
First-year Olentangy coach Liz Yanez was all smiles afterwards. After all, the Braves (15-10) came into the tournament as the No. 16 seed. After surviving Newark 13-10 in nine innings, Olentangy upset seventh-seeded Hilliard Bradley, 4-3, and fifth-seeded Teays Valley, 1-0, with just one hit in a semifinal. Marysville's big boppers, however, were hard to hold down.
The Monarchs came in scoring just under 10 runs per game, while batting .384 as a team.
"I will take a game like that, a cat-and-mouse matchup, every day of the week," Yanez said. "We knew coming in that both teams were really good at the plate. Marysville is really tough to pitch around, because they can hit up and down their lineup. You're not going to stop them from hitting all day, but you've got to make sure and deliver when you get your chance.
"We left a few too many runners on base and didn't come through when we needed to. They did, and that's why they came out on top today. But this whole run makes me really enthusiastic for the future. No one, and I mean no one, expected us to be here after being sub-.500 last year and starting four freshmen in my infield. Hopefully, this will only fuel us as we go to the off-season."
The teams were tied. 1-1. heading to the fourth. A bloop single by Diperio, a double by Willers and a sacrifice fly by Kai Cornelius gave Olentangy the lead. Then, Jaelyn Peterson rocked a two-run homer over the right-center field fence to make it 4-1.
Marysville came right back with three runs of its own in the bottom half of the inning. Christian and Camryn Harbold collected two-out RBI hits and the tying run scored on a wild pitch.
In the fifth, Cornelius singled with the bases loaded to push the Braves back ahead. 6-4.
But, true to form, Marysville got even again in the bottom half of the inning on a two-RBI double by Abby Gindlesberger.
"I feel like everybody played such a big part in this win tonight," Winans said.
Eighth-ranked in the final state coaches poll, Marysville will face third-ranked Watkins Memorial, the defending regional champion, in regional play at 2 p.m. Wednesday at Centerburg. The Monarchs have been regional runner-ups six times, with their only state tournament appearance coming in 1993. The former Jennifer Segner was a freshman standout on that team.
Top-seeded Lancaster faces Olentangy Orange and Gahanna meets Olentangy Liberty in other two district finals on Saturday. The winners will square off Wednesday at 5 p.m. at Centerburg.