The Buckeyes had plenty of chances to score and take the lead, but the Spartans pulled off some outstanding defensive plays for another difficult loss.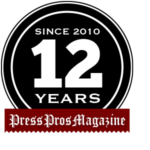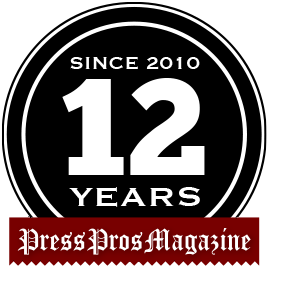 Columbus, OH. – Hold an index finger and thumb about, oh, an inch apart and that was how close Ohio State came to winning a baseball game Thursday night.
The plug-in word to describe what happened normally is frustrating. In this case, substitute the word excruciating. Or maybe agonizing. Or wrenching.
It was that difficult to digest for them.
South Carolina-Upstate took advantage of almost every scoring opportunity that came its way in notching a 6-5 victory before 702 Thursday night at Bill Davis Stadium.
The Spartans (34-19) used the ballgame as a tune-up for their all-important appearance as the No. 2 seed in the Big South tournament next week at High Point University. They either win that tournament for the conference's automatic bid to the NCAA tournament or watch on television.
Buckeyes shortstop Zach Dezenzo had his hitting streak end at 17 games.
As for the team, Ohio State (20-30) had its winning streak end at three.
"This is a frustrating loss, no doubt,'' coach Greg Beals said. "There was a lot that we did well, but we didn't do enough to win the game. We needed a big hit and a play on defense and didn't get them.''
Designated hitter Blayne Robinson, who went 2-for-4 with a run batted in and run scored, echoed his coach. His face had the expression of someone who wanted just one more at bat to change the outcome.
"Close all day. I felt everybody was on all cylinders,'' he said. "We just came up short. We will be ready for them tomorrow.''
What inning was the height of the frustration?
Go ahead, pick one.
It could have been the fourth or sixth, when catcher Brent Todys hit into inning-ending double plays with two men on base.
It could have been the seventh when, with one run having scored on a bases-loaded sacrifice fly by first baseman Archer Brookman to cut the deficit to one run, Upstate coach Mike McGuire made a vital pitching change.
With left-handed-hitting Marcus Ernst coming up, McGuire pulled right-hander Chase Matheny in favor of left-hander Al Holguin.
The lefty-on-lefty situation persuaded Beals to have Ernst, who was batting .344 at game-time, to square and bunt for a base hit.
It made common sense with Holguin having struck out 29 batters in 26 1/3 innings. Opponents were batting .213 against him.
Ernst popped out to the catcher and Dezenzo ended the inning by grounding out to second.
"The situation was right for that,'' Beals said. "I hated it for Marcus. Marcus executes so often, and he missed that spot right there. They were holding the runner at first and the third baseman was playing back. They were playing the batter and not defending the bunt. We had a very comfortable lead at third. We just didn't execute it.''
In the top of the eighth, the Spartans scored a run on a one-out double and two-out single to lead 6-4.
Then came the bottom of the inning for the Buckeyes and even more frustration.
Center fielder Kade Kern doubled to the wall in left-center with one out and Todys drove him home with a single to left to cut the deficit to 6-5.
Okuley was hit by a pitch to load the bases.
After Bauer struck out swinging for the second out, Robinson spanked a hard ground ball that appeared to be headed to right-center field for the tying hit.
But second baseman Cameron Macintosh dove to his right to glove the ball, righted himself and threw out Robinson for the third out.
"I was up 2-and-0 and he threw a fastball down the middle and I feel I had a good swing on it,'' Robinson said. "The kid just made a play. You've got to give him credit. I felt good. I felt I barreled it.''
Everyone in the Buckeyes dugout had to think the score would be tied.
"Blayne hammered the ball. He hammered the ball all night,'' Beals said. "They made a great defensive play. That was, to me, the difference in the game.''
Ohio State was in outstanding shape after two innings with a 2-0 lead on a two-out home run by left fielder Trey Lipsey in the first and a one-out homer by Okuley in the second.
But bad defense, which has sunk this team time and again, cost two runs in the third.
Haberthier walked Macintosh leading off and, one out later, gave up a double into the left field corner by Jack Hennessy.
He walked Devin Buckner, but got what should have been an inning-ending ground ball from Noah Myers.
The ball hugged the ground on the artificial turf, but Bauer muffed it to bring in one run.
Noah Sullivan followed with a ground out to the mound for the second run. Haberthier snared the ball with his bare hand.
"We had a chance to make some plays on defense with a critical opportunity in the third inning with a double play ball (and we didn't),'' Beals said of Bauer's error. "When they made a defensive play, they made it.''
Still, the Buckeyes shook that off and took a 3-2 lead when Robinson homered to right on a 1-and-2 pitch.
But the Spartans got a two-run homer by Troy Hamilton in the sixth to lead 4-3.
And on and on it went. Ohio State would get close and Upstate would score.
Robinson, a 6-foot-5 redshirt sophomore from Defiance, is showing that he will be one of the players to be counted on in 2023.
He is batting .259 with four home runs and 10 runs batted in in 29 games. More often than not, he is at the bottom of the order, which means it's more difficult to drive in runs.
Robinson had two hits in games against Toledo, Nebraska, Michigan and Northwestern and three against Maryland and Northwestern.
"I was thrown into it and struggled with it at first,'' he said. "I stayed with it with the help of coach (Matt) Angle and coach Beals. They got me to stay the course and continuing to do the work, and that has led by my success.''
He said the game against Toledo on March 30, when he went 2-for-4 with a run batted in, as the point when he felt comfortable playing major college ball.
"I knew what I needed to do every day,'' Robinson said. "I had the same approach and the same routine. I'm grateful for this opportunity. I'm playing for these guys and trying to make the most of it.''
Beals appreciates that Robinson remained patient until his opportunity arrived. The list is long with regard to Ohio State players busting loose after having to watch from the dugout for their turn.
"Blayne puts in a lot of work,'' he said. "He is always in the cages working. He is putting himself in a position to be successful. He waited a while to get his full shot and he's taking advantage of it.''