Aaron Funk had a quality start and relievers Garrett Peters, Nate Karaffa and Ethan Hammerberg shut down the Bearcats. Right fielder Mitchell Okuley had a two-run homer and tacked on an RBI double.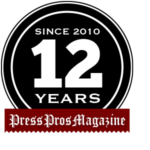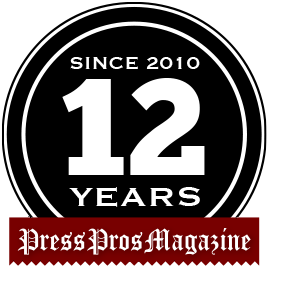 Columbus, OH – No question about it, Ohio State has had no one to finger but itself for more than a score of losses due to bad pitching, poor fielding and a batting order than has run hot and cold.
There also have been a lot of hard-luck breaks that had them looking into those dark clouds and cursing the baseball gods.
For starters, how else can one account for four walk-off losses in 23 days in March?
It appeared that the Buckeyes would go down once again Tuesday night, this time because of some crazy bad luck on the bases and a lack of timely hitting.
They had three runners tagged out, two at third base and one at home plate, and they stranded eight men the first six innings.
But Ohio State punched across two runs in the seventh inning on a double-play grounder and a bloop double by right fielder Mitchell Okuley in getting past Cincinnati 5-3 before 1,238 at Bill Davis Stadium.
Quite an impressive run kept going with shortstop Zach Dezenzo extending his hitting streak to 17 games with a bloop double in his last at bat.
The Buckeyes (20-29) won for the seventh time in 10 games in paying back the Bearcats (21-28) for a 5-4 walk-off loss on March 2. UC also won in 2017, 2018 and 2019.
"Our guys wanted this game, no doubt about it,'' coach Greg Beals said. "Once the weekend ended, they were looking at this game because we lost a tough one down there on a walk-off. We felt like let it get away from us. We felt like we're better than them. We wanted to prove it tonight.''
For the longest time, it appeared that UC would slip away with a fifth straight victory in leading 3-1 after solo home runs by Kerrington Cross and JP Sponseller leading off the fourth and another by Kameron Guidry leading off the fifth.
The game turned in the sixth when Cross, the Cincinnati third baseman, short-hopped the first baseman on a throw on a grounder hit by second baseman Colton Bauer leading off.
Okuley, a junior from Olentangy Liberty, followed by hitting the first pitch to right for a no-doubter home run to make it 3-3.
"That was huge,'' he said. "I was really trying to hit the ball on the right side and move the ball over. I got out front a little bit and got underneath it a little bit and it went out of the park. That helped give us the momentum back.''
The bomb helped the Buckeyes breathe and know they had at least three more innings in which to win the game.
"That was critical to get the big hit,'' Beals said. "I also felt like that hit flipped the switch in the ballclub. At that moment, once we tied it up, I felt like we were going to win tonight.''
In the seventh, left fielder Trey Lipsey, center fielder Kade Kern and catcher Brent Todys walked to load the bases.
The go-ahead run scored on a double play grounder hit by Bauer.
Up came Okuley, and he took a strike before his opposite-field pop-up dropped in short left field to bring in the second run.
"That was nice to get something like that to drop,'' he said. "It was a great time for that. I was just looking to go up there trying to hit the ball hard again and it just flared. I saw it dropped and worked hard to get to second.''
No one has played a finer outfield in the Big Ten than Okuley. He saved a victory against Michigan with a diving, head-first catch to end the game.
But his batting average was .226 after a game against Marshall on April 19.
He has hit in 11 of his last 16 games, with seven of them being multi-hit games, and is batting a healthy .278.
Okuley came to campus a big winner in having quarterbacked Olentangy Liberty to three Division I state semifinals and played on a state championship baseball team in 2018.
"I think it's mostly just going at it every day and having confidence in myself,'' he said. "It's about coming to the ballpark and practice every day and trying to get better. I've just stayed with it. That's something I've been taught my whole life.''
Beals thought pitching won the game. It's hard to dispute that given the fact that Ohio State struck out 16 batters.
Starter Aaron Funk, a right-handed graduate student transfer from Arkansas-Little Rock, was coming off an appearance against Campbell in which he gave up two hits and two walks and no runs in four innings. He struck out three.
Against Cincinnati, he gave up three home runs, but only one other hit in five innings. He walked one and struck out eight.
That might have been his final appearance as a college pitcher.
"Over the last few days, it has hit me,'' Funk said. "I've been able to reflect and look back on a lot of things. It meant a lot. I wish If I'm being completely honest, I just wish they had buried me on the mound and let me pitch until my arm fell off.''
It was up to the bullpen after that, and redshirt freshman left-hander Garrett Peters of Springfield Northeastern High School was exceptional by working not giving up a hit in the sixth and seventh. He struck out four and walked two.
He sat in the bullpen almost the entire season until debuting with one inning against Northwestern on May 7. He gave up two hits and one run.
Peters gave up two hits in one inning against Campbell and got two outs against Penn State.
"This means a lot. . . it means a lot,'' he said. I've waited my turn, for sure. Coach, I was bugging him. Whatever I can do to get a shot. I was working hard staying late and coming early. I got a shot at Northwestern. I said I was going to take this. He put me out there and I was ready to go.''
Credit goes to veteran short man TJ Brock for helping school Peters on the finer points, especially before his first appearance.
"It's a huge adrenaline rush, of course, and he helped me calm down,'' he said. "I think I threw three or four warm-up pitches in 30 seconds and he said, 'Dude, you've got to slow down. You've got to take a deep breath.' I just listened to him because he has been through it. It worked out. The game is very fast and you've got to slow it down and go your speed.''
Beals was grateful that Peters kept pestering him to get into a game. He desperately needs out on the back end.
"I've got seven arms that are unavailable, and Garrett Peters has been chomping at the bit for his opportunity,'' he said. "He certainly has taken advantage of it lately. He's a guy who has never quit. He has been on me, 'I'm ready, Coach. I'm ready, Coach.' He just keeps working and putting himself in a position to be ready.''
Nate Karaffa gave up one hit in working the eighth and Ethan Hammerberg pitched a perfect ninth with two strikeouts.