Frankly, they played better than a #10 seed.  Piqua pitched well, showed patience, executed, and came from two runs down to nip Northmont in the fifth inning, 4-3.  Brad Lavy called it, "A better tournament win."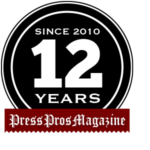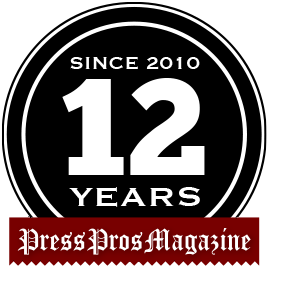 Piqua, OH – It was not Brad Lavy's first tournament win as coach of the Piqua Indians – just one of his better ones.
Not better in terms of an unexpected upset, or a district final, or anything that big.  No, Lavy would characterize it as better from the standpoint that the Indians played better Tuesday afternoon in a 4-3 win over Northmont…against a better opponent.
They came back from two runs down in the fourth inning as the athletic T-Bolts punched single runs across against Piqua starter Zane Pratt in the first, the third, and fourth innings to stake lefthander Mason Weaver to a 3-1 lead.  In years past, Piqua would have imploded.
In 2022, with better pitching, and a sense of priority for baseball heretofore displayed mostly for football, they dug in…executed, played defense, refused to give away at bats, and eventually benefited from the big hit of the afternoon, a two-out double by Mick Anderson that drove the winning run across in the bottom of the fifth.  It was as close to Jim Hardman and Rick Gold as any blue blood could have asked for…an ominous excerpt, perhaps, from the future chapter of 'Lavy' in the annals of Piqua baseball.
Zane Pratt started for Piqua, but didn't start on time.  He didn't command the fastball well in the top of the first inning and Northmont jumped on it for three hits and a run to take a quick 1-0 lead.
Piqua answered immediately with a leadoff double by Pratt, a two-out walk to Brayden Offenbacher, and a perfectly-executed two-out double steal with runners on first and third that scored Pratt as Offenbacher was tagged out late at second base.
Pratt settled to pitched a scoreless second, but never looked that comfortable…and Northmont took advantage of those jitters with single runs in the third and fourth innings, the big hit a ringing triple by third baseman Christian Pendleton in the third.  He would score on a sac fly by teammate Ben Zink to send the 'Bolts back on top, 2-1.  They added the third run in the fourth when left fielder Ryan Howell reached on a one-out error by Brady Ouhl at shortstop, stole second, got to third on a ground ball out, and scored on wild pitch.
Where Piqua's defense was measured, and for the most part sound, Northmont's was not.  After Brady Ouhl singled to lead of the fourth, he stole second…and on a botched pickoff attempt by Weaver he scored all the way from second base in a cloud of dust at home plate.
Pratt was replaced on the mound in the fifth by the youthful highlight, Hunter Steinke, who pitched a scoreless fifth despite not having his usual zip on the fastball, and his breaking pitch didn't have its usual bite.  But in the bottom of the inning Damian Lawson and Steinke pounded back-to-back one-out singles, and after Pratt lined out to left field, Mickey Anderson hit a rocket shot heard all the way to Swift Run Lake.
Mason Weaver had been tough, spotting the fastball and dropping the breaking pitch in for strikes through the first twelve outs.  But by the fifth the Indians' bats seemed to have him measured – more patient, looking for that fastball left in the middle of the plate.  And they found it.
"I was definitely looking fastball,"  said Anderson, afterwards.  "It felt great.  I was blessed to hit it like I did.  When I saw it coming I thought, 'Man, this is my chance.'"
Leftfielder Ryan Howell hesitated for a moment, trying to pick up the flight of the ball.  Then he took a step in, realized his error, and had no chance to catch the ball.  Anderson had gotten enough backspin on it to make it rise ten feet over Howell's head as it landed halfway up the terrace in left center and rolled all the way to the fence.  It drove in Lawson with the tying run…and Hunter Steinke on his heels with the go-ahead run.
Steinke pitched the sixth, retiring the T-Bolts without incident, despite a leadoff error and free base given by second baseman Mason Davis.  Cool as spring runoff, he retired the next three outs on a fly to center, a strikeout, and a fly to right.
All that remained was the final three outs, and Lavy without hesitation gave the ball to senior Brayden Offenbacher in the seventh.  Offenbacher, who on occasion has had his issues with wildness, looked awful warming up…but like Mariano Rivera when it counted.
He overpowered the #9 hitter, Mason Weaver, striking him out for the first out.  Then he induced a two-hop ground ball to Lawson at third base for the second out.  And the final out was a room service ground ball to Davis – three up, three down.
Brad Lavy kept it in perspective as he addressed his team in right field, in his usual manner.  In his words, they had earned the right to play one more baseball game – against Miamisburg this Thursday, at 5 pm.  After all, the Indians had just won a game between the #10 seed (Piqua) and the #13 seed (Northmont).
"We've won other opening tournament games during my tenure as coach,"  he said.  "But this one was better.  We haven't been seeded as high in the past, so we haven't had as competitive an opponent as we had today.  Northmont has struggled this year, but they play in a really tough league.  Look, I'm just glad for the way our guys battled for seven innings.  It's been good to see them grow into that kind of a ball club.
"We did execute some things..the first-third play in the first inning…and sometimes you have to know that every game isn't going to be 12-8.  You have to find a way.  We have some team speed, we can put pressure on people when we get on base, and if they don't hit the relay man we're going to go."
Brady Ouhl was accustomed to the feeling of winning a better tournament game, albeit wearing pads and a helmet.  But winning, he said, feels the same regardless of the sport.
"We got down early, but we played.  Our pitching staff has been good all year, they showed out again tonight, and we did the little things tonight that we weren't able to do at the beginning of the year.  Now we've got this win streak going, we're doing the little things right, and I think we can compete with anybody.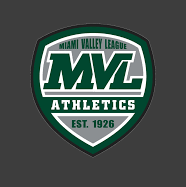 "I love football, but I love winning more than anything else.  Winning in any sport is one of the best feelings."
They're 16-9 now.  Northmont dropped to 4-20 with the loss.  And Brad Lavy's 2022 journal gets at least one more on Thursday when they travel to Miamisburg to take on the #3 Vikings.  For years now that would have been a problem, a harbinger for summer and anticipation – preparation – for fall sports.  Not so much, anymore…not now, at least.   They've done enough, 12 of 13 from April 15 through May 9th, to state their case.
These are the days of better wins.