A pair of shooting guards, from Botkins and Fort Loramie, will claim the Press Pros sponsors' scholar-athlete scholarships for the 2021-'22 Shelby County League sports year.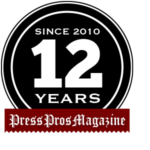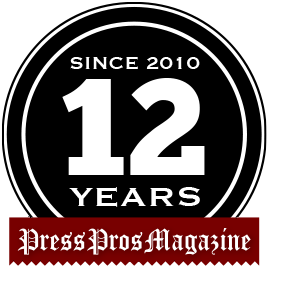 Their credentials were impeccable – their qualifications unquestionable.  Press Pros proudly announces that Botkins High School's Jameson Meyer and Fort Loramie High School's Riley Heitkamp have been chosen as the recipients of the annual Shelby County League scholar-athlete scholarships, as funded by the sponsors of daily coverage of SCL events throughout the year on Press Pros.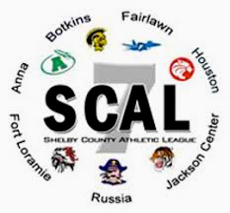 Jameson Meyer was a member of this past season's basketball team at Botkins, that fell short of advancing to a second consecutive OHSAA Division IV Final Four by losing to Tri-Village in the regional final.  He was, however a member of the 2020-'21 team that swept through the southwest district and regional tournaments to claim the 2021 Division title, beating Richmond Heights at UD Arena to claim Botkins' first-ever state title in basketball.
This past season Meyer averaged double figures during the Trojans' 25-3 collective record – and more impressively, a perfect 12-0 unbeaten run through the conference.  Known for his three-point shooting ability, he made a name for himself a year ago during the 2021 regional tournament by coming off the bench to hit seven of nine from behind the three-point line in a 75-50 win over Newark Catholic.
This past season he was named first team all Shelby County League in basketball, and during the fall sports season he made first team Shelby County League on the Trojans' golf team.
"I'm thankful for my participation in sports because it has given me even more than I have given to it,"  he wrote in his application essay.  "It taught me the value of setting a goal and staying focused on achieving it.  My high school career will be a solid springboard for what it takes to be successful in life."
His plans are to attend Bowling Green University this coming fall and study sports management.
Riley Heitkamp has some champion pedigree to claim, as well, as a member of the 2020-'21 Fort Loramie women's basketball team who claimed the Division IV title with a jaw-dropping 60-26 Finals win over McDonald High School.
This past year she played a much more prominent role as a senior on the Redskins' regional tournament team that amassed a 25-2 record (12-0 in conference play), before falling to Cincinnati Country Day in the Division IV regional semi-finals. Like Jameson Meyer, she made a name for herself through her ability to make three-point shots at critical times.
A participant in volleyball, as well, she gained further competitive experience as a member of coach John Rodgers' teams that made deep tournament runs the past two seasons.
But she credits track as being her favorite sport of all, where she ran, participated in high jump, and pole vaulting.  Next fall, she'll attend Ohio Northern, where the Polar Bears have recruited her to be a member of their track and field program.  She plans on studying Civil Engineering as a major.
"I live a very busy, and stressful life,"  she wrote in her application essay.  "I do my best to balance sports, school, a weekend waitress job (at Bruckens), clubs, church and family because of the athletic life style that I live each day.  I've learned to balance my life through each of those activities and still concentrate on sports."
Recipients' applications are ranked by panel of independent retired teachers and guidance counselors, based on grade point average, ACT/SAT score, athletic accomplishment, and personal essay.
Meyer and Heitkamp will each receive the Press Pros Sponsors' Scholarship in the amount of $2,00o to help further their scholastic and athletic pursuits this fall.  The Press Pros sponsors scholar-athlete awards are made possible by the following area companies and contributing sponsors:
Edward Jones Investments (Sidney, Andrew Stewart), The Heidout (Jackson Center), Keyhole Pizza (Newport), Allenbaugh Insurance (Jackson Center), Bunny's Pharmacy (Sidney), Crale Builders (Sidney), Ron & Nita's (Sidney), Huffer Chiropractic (Jackson Center), Wagner's IGA, Wilson Sports Medicine, 49 Degrees (Coldwater), The Spot Restaurant (Sidney) H.A. Dorsten Contractors (Minster), Minster Dental, Moeller Brew Barn (Maria Stein), Logan Services (Amanda Kinsella, Vandalia), and the Massey Trust (Portsmouth)