The Buckeyes received quality starts from Isaiah Coupet and Wyatt Loncar,  and shortstop Zach Dezenzo, third baseman Marcus Ernst, and center fielder Kade Kern led a booming offense on a perfect Buckeye baseball day.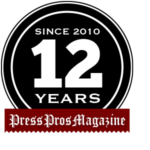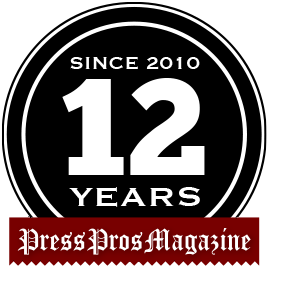 Columbus, OH – If you were locked in a basement without internet or cable television the previous 46 games, what Ohio State did on the diamond Sunday afternoon had to provide a feeling of ecstasy and provoke some thought.
What seed will this team get in the Big Ten tournament? What more does it have to do in order to snag a bid to the NCAA tournament?
The Buckeyes were that good, that precise, in taking apart a Penn State team that probably will be in the conference tournament.
They clobbered the baseball in putting up seven innings of crooked numbers all told. They caught and threw the baseball mostly with confidence in making just three errors. They ran the bases with abandon.
And they even pitched it well in receiving two quality starts.
Ohio State swept the Nittany Lions 11-0 in the completion of a game that was suspended by torrential rain Saturday and 12-3 in the regularly scheduled game before 1,503 at Bill Davis Stadium.
There won't be any Big Ten tournament for the Buckeyes (19-29, 8-14), but they did give themselves a needed mental booster shot in these waning days of the season.
Penn State (24-24, 11-10) has not won a series from them since 2012 or a series at Davis since 2010.
"You saw alertness on the bases. We stole bases,'' coach Greg Beals said. "We had a hit-and-run. Trey Lipsey sees just a slight bobble (from an outfielder) and it's a triple. We played well yesterday and today. We stretched the lead today. We scored, scored and scored. Then in Game 3 we scored, scored and scored and sucked the life out of their ball club.''
Beals said an important key has been senior Zach Dezenzo's return to shortstop after a sprained right elbow limited him to first base and designated hitter for 25 games.
"Some things you are seeing is consistency in the lineup, and being able to have Dezenzo at shortstop allows us to put people in more natural positions,'' he said. "When he's playing first base or DH, that takes a bat out of the lineup. That's critical having him at shortstop.''
The key contributors were Dezenzo, third baseman Marcus Ernst, center fielder Kade Kern and starting pitchers Isaiah Coupet and Wyatt Loncar.
Dezenzo, simply put, is a dragon breathing fire.
All he did was go 3-for-4 with a three-run homer and double in the first game and 2-for-3 with two walks, a two-run homer and three-run bomb in the second.
That gives him a 16-game hitting streak going into Tuesday's game against Cincinnati.
Weeks ago, Dezenzo was in a streak in which he flew out to the warning track four times in two games.
Now, there is no hotter player in the Big Ten. He has 17 home runs, 17 doubles and 53 runs batted in.
"I'm just trying to be as consistent a baseball player as I can from both sides of the field, defensively and offensively,'' Dezenzo said. "It has been my goal to just grow and stay with my approach. The goal is not for hits. It's to hit the baseball hard. My goal is to stick with that and to trust that. I stick with my process.''
Fans don't see the hours of work in the batting cages and video study.
"It's a great feeling just seeing the work you put in pay off,'' Dezenzo said. "Even though it might not be paying off, staying with your approach is important. You take the highs and take the lows and keep going.''
Then there was Ernst going 2-for-4 with two runs scored in the first game and 2-for-4 with two more runs scored and a two-run laser of a homer in the second.
Kern went 3-for-5 with two doubles, two runs scored and two stolen bases in the first game and 2-for-5 with a run scored and run batted in in the second.
The sophomore from Archbold is finishing with a strong kick, and a lot of that is due to the players sticking together despite all the losses.
"I think it's our brotherhood,'' Kern said. "Nobody will ever give up on each other. This shows that we have a good group of guys who never quit and push to get better. I'm seeing the ball better. Hitting also is contagious. We've got a lot of guys stepping up lately, and it's a lot more fun when you come up with men on base.''
The man who started it all and was lost amid the rain delay of 18 hours, 18 minutes was sophomore left-hander Isaiah Coupet. He had 25 to 30 pitches left in his arm when the rains came and ended his start. He gave up three hits and two walks and struck out seven in 79 pitches.
With the rain coming down hard yesterday, he struck out Kyle Hannon with the bases loaded in his final inning. He gave up only a single to lead off the game and an infield single leading off the fourth the first five innings.
"I was getting ahead and attacking with my fastball,'' Coupet said. "Usually when I pitch well, that's what I do. It was fastball command. I executed. I persevered (in the sixth). I tried to get ahead and get to two strikes. It was a great feeling. That's what I needed. I'm looking forward to next year. This has been a big learning curve, a big one. I've gotten a lot of help from people. It's not just me. Griffan Smith has been a big help.''
Loncar, a 6-foot-6 junior right-hander, was all over the place in walking five, but the important part was him pitching five innings to lessen the load on the bullpen. He gave up two runs and struck out eight.
He worked out of jams that left the bases loaded in the second and third innings.
"You just have to find a way,'' Loncar said. "I just didn't have my stuff today. (Pitching coach) Dan DeLucia always tells us that you have to find a way and to give us a chance to win. Winning is all that matters. In the first three innings I was trying to get the slider over early and it just wasn't hitting. In the last two innings I was just riding with the fastball and said, 'Here it is. (Try) to hit it.''
The first game was in doubt despite Ohio State leading 3-0 when play resumed in the bottom of the sixth. The response was four runs in the sixth and three in the seventh.
Game 2 was a boat race almost from the start. Loncar gave up two runs in the first, but then came two runs in the first for the Buckeyes on a home run by Dezenzo, three runs in the second on a three-run shot by Dezenzo and four in the third on a two-run single by Archer Brookman and two-run homer by Ernst.
"This is two straight weeks with a series win,'' Dezenzo said. "We're putting things together. We're just going to ride this out. That speaks to the character of our ballclub and the brotherhood. We could have shut things down and played for ourselves. We play for the love of the game and the guy next to us. That's what keeps us fueled.''