The individual who flew, or hired someone to fly, around Bill Davis Friday with a banner calling for a coaching change should have done some homework as well as his flight plan.  Short flights are nothing.  Season-long trips with turbulence is another story.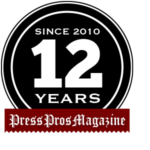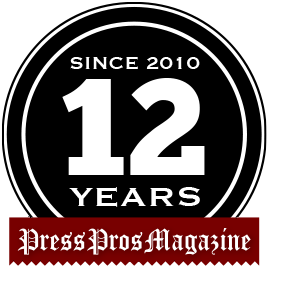 The buzz Saturday among Redcoats at Bill Davis Stadium…and among those who attended and noticed during Friday's 11-6 loss to Penn State…was the specter of someone having flown a plane above the stadium Friday trailing a banner denouncing Greg Beals as head coach.
Who did it? Some asked.
Why was it done? The discussion among others.
Well, 17-28 (the Buckeyes current record) is eye-raising, given the legacy of Ohio State baseball, the quality of its facilities, and the obvious profile of all things related to Ohio State University. Pride, it is written in the Old Testament, cometh before the fall…and there have always been some that simply take that too literally, where scarlet and gray are considered.
But, if they'd had baseball back when Proverbs was written someone might have added that you can't commit 79 errors in 45 games and do much winning. You can't give up 75 home runs and rely on outscoring anyone.
As far as I know Beals has not committed any of those 79 errors.  And home runs….? Only the ones in batting practice. He throws it tirelessly every day.
17-28 is not an illusion, or even a bad dream. It's real, the same as Indiana's 23-26, Nebraska's 19-28 (last year's conference champion), Michigan State's 22-25 (a conference baseball blue blood), and Minnesota's 14-32…and the Gophers' John Anderson has won more games (1,331) than anyone in Big Ten history. And his 14 wins (so far) in 2022 are eight more than he won in 2021 (6-31). I've heard nothing, from anyone, about firing him!
Beals,  by the way, ranks third among current Big Ten coaches with 568 career wins (.504), has two Big Ten tourney titles since 2016, and three NCAA tournament appearances, as well.
The fact is that what he's shared with this writer countless times since January are the facts of why this team has not performed to the higher standard of that disgruntled someone flying the Cessna Friday night.
One, the weekend pitching rotation was planned around captain, and senior veteran, Griffan Smith. Except, Smith has not been available for most of the year (14 innings, 7.36 era).  Senior veteran Aaron Funk transferred from Arkansas, Little Rock to add stability and eat up innings.  But through this week he's only added 27 innings.
Two, the bullpen was configured around the considerable talents of senior TJ Brock, whose on again, off again availability because of health issues has created a lot of premature opportunities for first-year opportunists like Jake Johnson, Tim Baird, and even Ethan Hammerberg, who while a junior, had only 5.2 innings of work in six previous appearances as a sophomore.
Three, starting third baseman Nick Erwin is one of the two best glove men at that position in the Big Ten, but has not played since the opening game against Marshall, in Florida, due to a shoulder impingement. He had corrective surgery three weeks ago, and is expected to be back in time for fall practice.
Starting shortstop Zach Dezenzo missed more than a month because of a sore throwing elbow and was moved to first base. To his credit, he continued to play and leads the team in home runs, while hitting .315. His movement forced first baseman Marcus Ernst to play third and short, where he's played dependably, while leading the team in hitting (.357). Three weeks ago Dezenzo moved back to shortstop, but first base, and second, has been a daily choice of matchups and who's hottest between Colton Bauer, Blayne Robinson, and Drew Reckart.
Beals knew from the beginning that there would be some rainy days…and the bullpen would be a case of constant audition until someone established himself as a dependable option behind Brock and Hammerberg. As it turns out, that has been an open and continuous audition, largely because the candidates had never faced anyone like Bobby Zmarzlak (Maryland), or Nick Cimillo (Rutgers), or Joe Stewart (Michigan) in high school.  And due to Covid and its impact on NCAA baseball, high school was the last high-stakes experience they had because of the loss of con-conference development games in 2021.
What you have now is the sum of the constant manipulation of all these parts, along with the fact that there is no tenure in college coaching, where careers, legacies, and professional advancement is very much a part of an even 'higher stakes'.  These stakes take on a much broader meaning when you consider how many positions are impacted by the contribution of one.
Want to play 'what if'?
All three of last year's weekend starters – Seth Lonsway, Garrett Burhenn, and Jack Neely – left with a year's eligibility remaining to sign professional contracts. Lonsway is 4-0 with the Giants' A-ball team in California, Burhenn is doing well with Detroit's A-ball affiliate in Lakeland, Florida, and Neely has been lights out as a closer for the Yankees' A-ball team in Tampa. What if those three had chosen to come back?
Because the reality is that the offense is currently clicking at a .280 batting average, 34 points better than 2021, and fifth in the Big Ten. But the team ERA is 6.77, more than a run greater than the 2021 team. Add the veteran presence of the three afore-mentioned and chances are I wouldn't be writing this column.
The league, itself, has changed as well. Rutgers, Maryland, and Iowa are sitting atop the standings, and comfortably, in no small part because all three enjoy a more veteran roster due to the additional year of Covid eligibility…or players who didn't get drafted or chose to come back for their senior year.
In conclusion, none of this could Greg Beals have controlled. Injuries are always a part of sports, and where the pitching is concerned, he was forced to roll the dice and hasn't gotten many 'sixes'.
Actually, the current scenario is very reminiscent of the 1972 Buckeye team that I played on fifty years ago. That team won only 11 games out of 40. And like the 2022 Buckeyes we played with a lot of freshmen and sophomores, while teams like Minnesota played with Dave Winfield (hall of famer), and later Paul Molitor (hall of famer). So it's important to remember that in baseball what goes around, comes around, much like flying.
And to that point…over the years I've had some experience with small airplanes.
And prior to that I won a few college baseball games.
I think I'm qualified to add.  Hands down, flying a Cessna in a circle was easier!