Olentangy Orange senior shortstop Matt Wolfe never wavered in chasing a childhood dream to someday play baseball for national powerhouse Vanderbilt.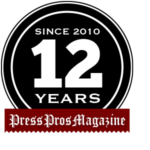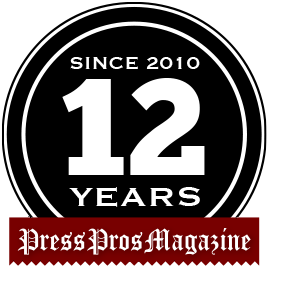 Lewis Center, OH – It takes some folks half a lifetime to figure out their true calling on this blue and green orb called Earth. People drift aimlessly from job to job. Some earn a college degree and wind up pursuing a career path completely unrelated to their major. It happens. Choices, oh so many choices.
To his credit, Olentangy Orange senior shortstop Matt Wolfe has never been a waffler. From a young age, he knew he loved baseball and was someday going to play at his dream college, national power Vanderbilt. And, true to his word, Wolfe put in the work, roared full steam ahead, took advantage of every opportunity presented and simply made it happen.
"I've worked two camps a year at Vanderbilt for nine or 10 years now and have built some relationships with their coaches and that experience has allowed me to develop a network with other coaches around the country," Orange fourth-year coach Tom Marker said. "But make no mistake about it, I had very little to do with Matt getting noticed. The summer after his freshman year, Matt told me he wanted to go down to Vanderbilt's prospect camp. Frankly, I wasn't sure he was at that level yet, so I called down there and was told that if you perform well before Corbs (veteran coach Tim Corbin) and show him traits that he likes, it could open doors."
As a junior high player, Wolfe already had attended two summer camps at Vanderbilt, earning defensive MVP at the second, but after starting as a freshman for Orange decided to join some of the top high school players in the country for the prospect camp.
"Whether I could or not, I wanted to believe I could play at that level," he said. "When the camp was over, they offered me and I committed. For Vanderbilt to be my first offer was beyond cool. They had given me no real indication they were interested in me, but I found out later than (assistant coach and recruiting coordinator Mike Baxter) already had been checking me out. Needless to say, I said, yes. There was no other school I was even considering except maybe Tennessee a little."
Wolfe said a collection of Vanderbilt memorabilia, including a throwback jersey, adorns his bedroom wall. He is camped in front of ESPN whenever the Commodores play. His favorite player growing up was and still is Atlanta Braves shortstop Dansby Swanson, just one of 15 Vandy players currently in the majors. Arguably, Vanderbilt is the most prestigious college program in the nation, boasting NCAA titles in 2014 and 2019 and runner-up finishes in 2015 and 2021. The program has yielded 52 All-Americans (17 first-teamers) and nine Top 10 MLB draft choices.
The architect of Vanderbilt's success is 20th-year coach Tim Corbin, a 1984 Ohio Wesleyan graduate who was a student teacher at Olentangy while serving as a graduate assistant at Ohio State in 1985 and 1986. His career path then went through Wofford, Presbyterian College and Clemson. His record at Vanderbilt is 830-388 (.684).
"I do have some ties in Ohio and have developed some relationships with coaches there," Corbin said. "I love Tom. He is an outstanding coach with a brilliant mind who I met years and years ago. Tom told me about Matt, but as far as his actual recruitment, we went about things as we would any of the other kids nationwide that we recruit.
"He came to our camp and really impressed us. He's got what I call that shortstop look. You don't see a lot of kids with that blend of athleticism, size (6-foot-1, 185 pounds), soft hands, good feet and reaction time. He looks like a natural. And another attribute I really like is that he plays the game with a lot of joy, almost like he's playing with his friends on the playground."
Wolfe is part of a 2022 Vanderbilt recruiting class rated by Baseball America as No. 1 in the nation.
Coming off a junior season in which he helped the Pioneers (27-4) to a regional final, bowing out to eventual state champion New Albany, Wolfe made second-team All-Ohio. In the preseason, Prep Baseball Report rated him as the No. 1 shortstop in Ohio and No. 4 senior player overall.
"The thing that impresses me most about Matt is that he's usually the most athletic guy on the field, and he makes some plays with his athleticism that other guys simply can't make," Marker said.
"Corbs has a different approach than others in recruiting and he asked some very personal questions about Matt's family and personal life. Matt checks all those boxes. He's not necessarily a rah-rah guy, but he leads by example and is very professional in his approach. My favorite trait about Matt is his care level for others, especially teammates and kids. He's involved in a lot of youth camps. I teach sixth grade and those kids talk about Matt with reverence. They really look up to him."
Wolfe elaborated on how baseball is the only sport he ever loved. His father, Scott, coached him from age 4 to 13, then backed away to let his son blaze his own path.
"I can't really pinpoint it … but baseball is so different than any other sport," Wolfe said. "It's a true team sport. Your teammates are your friends forever. I've often compared baseball to a dance, both offensively and defensively. Everything has a perfect rhythm and flow when the game's being played right."
Orange (15-9) heads into Division I district tournament play on May 18 as the No. 6 seed. Wolfe is batting .357 (he hit .419 in 2021) with three homers, three triples, 15 RBI and 12 stolen bases, but advanced statistics offer a broader brushstroke. With 15 walks in 90 plate appearances, he has compiled a slugging percentage of .657 with a gaudy 1.146 OPS. He is fielding .918 with 45 assists and is 2-1 in just 11 innings of work on the mound.
Wolfe said he plans to play in the Cal Ripken Collegiate Summer Baseball League in Alexandria, Va., much of June and July before reporting to Vanderbilt for classes. Close to 100 Ripken alumni have gone on to play professionally.
"Knowing that it's one and done from now on out, these last few weeks of the season are going to be kind of emotional," Wolfe said. "We have high expectations here every year, and this year is no different. We schedule tough teams for a reason and I think we're going to be a factor. I've been with these seniors from the get-go and we've built an incredible bond. But I've been ready for this step my whole life."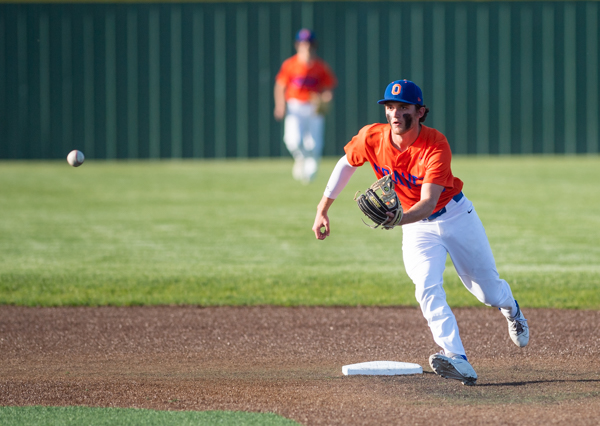 Orange coach Tom Marker says, "The thing that impresses me most about Matt is that he's usually the most athletic guy on the field."