Ohio State got home runs from Dezenzo, Okuley, Bauer and Lipsey, but leaky pitching again proved to be too much to overcome in a weekend-opening loss to Penn State.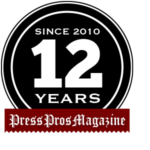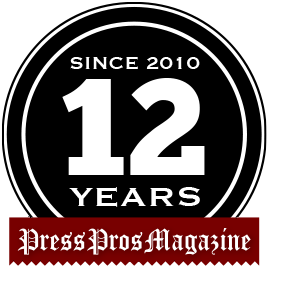 Columbus, OH – With the band AJR performing next door inside Value City Arena, parking your vehicle was a competitive event for those holding tickets to the Ohio State-Penn State baseball game.
Those still waiting to pass through the gates or stuck in a line at the concession stand after the first pitch missed the plot, if you will, in the very first inning.
Seven batters in, the Nittany Lions scored five runs thanks to a two-run home run off the left field foul pole by Matt Wood, another two-run bomb by Bill Gerlott, and a solo shot by Kyle Hannon.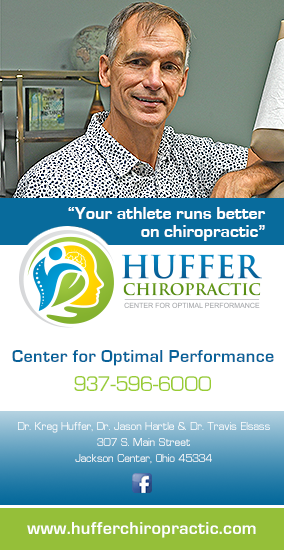 After the Penn State bats finally stopped pinging the ball all over the lot in the form of six home runs and 13 hits, the Buckeyes were 13-7 losers Friday night before 1,050 at Bill Davis Stadium.
This was the third time this month the pitching staff has given up six home runs in a game and the 11th time this season it has allowed 10 or more runs.
This is a terrible time to be playing a Lions outfit that has won 11 of their last 14 games to become 24-22 overall and 11-8 in the conference.
Ohio State (17-29, 6-14) continued on a path that will make it one of the worst teams in the history of the program, if not the worst.
The culprits have been leaky defense – there have been 79 errors – and a beat-up pitching staff that has given up 76 home runs.
Game 1 starter Nate Haberthier leads with 15 home runs allowed. The bullpen arms are so sore and tired that Beals had little choice than to leave him in the game and take a beating. He gave up 10 hits and nine earned runs in seven innings.
Relievers have been stressed since the first game with the starters being able to go six or more innings only seven times.
"We're a little banged up in the bullpen and don't have our normal depth,'' coach Greg Beals said. "Nate did put up three zeroes, but he was at 113 pitches and we thought was far enough for him to go. He went out continually and got lead-off outs. The damage was done with two outs. Give their offense credit for hitting in two-out situations. There is an execution level pitching-wise where we have to do better in certain spots.''
The Buckeyes showed a little pop, too, in hitting four home runs.
"But they were all solos,'' Beals said. "Penn State hit their home runs with men on base.''
Senior shortstop Zach Dezenzo upped his hitting streak to 14 games with a home run in the second inning.
Freshman left fielder Trey Lipsey singled to right and, one out later, catcher Brent Todys doubled to the wall in right-center for a second run of the inning.
In the second inning, junior right fielder Mitchell Okuley homered to right.
But the game became pretty much another lost cause in the third when Gerlott doubled to the wall in right-center with two out and Kyle Hannon homered to right-center to make it 7-3.
Penn State scored two runs in the fourth on a monster shot of a home run halfway up the batter's eye in center.
The Lions have never been much of a factor in the Big Ten. Their all-time record in the conference is 333-423. They haven't made it to the NCAA tournament since 2000.
This team, though, is interesting. Catcher Matt Wood ranked seventh nationally in batting with a .414 average going into this series.
Penn State is going after four straight Big Ten series victories. It sits comfortably in sixth place – eight teams qualify for the conference tournament in Omaha – with one series remaining after this weekend.
There was one bright spot for Ohio State, and that was Lipsey going 3-for-3, including a double and home run, and being hit by a pitch and walking in five plate appearances.
That raised his batting average to .311 in 148 at bats. He has six home runs and 25 runs batted in and has struck out only 21 times.
Yes, the home run was terrific, but his walking on a 3-and-2 count on a borderline pitch was impressive.
"You look at Lip's numbers and he has great plate discipline,'' Beals said. "He has a great understanding of the strike zone. That doesn't surprise me. That's a skill. He has a good eye and a good feel for the strike zone. There's a lot to like about him. It's a great combination when you can have plate discipline, can steal a base and can hit a home run. Trey Lipsey can do all of those things.''
Lipsey had been hitless in a season-high three games. The man's previous hitless streaks were two games twice. The most he has struck out in a game was twice, and he did that once.
This was the 10th multi-hit game for Lipsey.
A naysayer would point out that it's a lot easier to compile statistics when the team has had little to play for.
But put yourself in Lipsey's spot. He is 19 years old and in his first season of major college baseball, but the losing has not gotten into his head.
"Really, it has been just about getting at bats that has trained my eyes,'' Lipsey said. "It has been getting to know the strike zone. I have tried to have an approach up there. I've always tried to lay off pitches out of the zone. It comes down to being consistent. I take my hacks in the cages with the coaches, and then good things will happen. I always have an approach. I don't take cage bomb swings.''
Lipsey said that he does know his statistics "a little bit,'' but that he doesn't dwell on them.
It bugs him that the Buckeyes are scuffling.
"I don't really pay attention to stats,'' he said. "I want to get the win. I try to hit the ball hard all the time. Right now, my stats are okay, but it's about winning. I love this team. I love the brotherhood. It's about the team.''
How did Beals and his staff find out about Lipsey? He's from the Detroit suburb of Birmingham.
"We saw him in summer ball,'' Beals said. "He played on a travel team in the Cleveland area and saw the athleticism and the spring in his body and were excited about that.''
Beals tells Lipsey to wait until he realizes how good he can be.
"Coach tells me that all the time,'' he said. "It's true. I have a lot to learn. I think I can learn the bunting aspect. I can steal more bags. I have to learn the ins and out of the game.''