Loramie and Minster met Friday at an unusual time, and the Redskins' Ty Ruhenkamp feasted on the inconsistencies of 2022 Minster, handing the Wildcats a 3-0 shutout loss.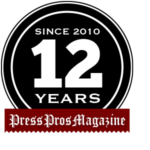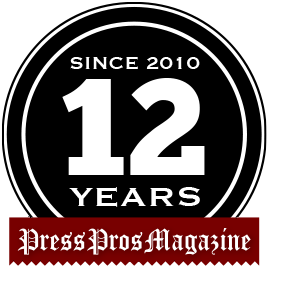 Fort Loramie, OH – As Loramie-Minster games go, this one didn't have the usual fireworks and drama.  They didn't even play at their usual time…always on a Saturday as part of Loramie's annual invitational weekend.
Long-time rivals just five miles apart, and with six state titles held between them, Friday afternoon's matchup felt like little more than a tuneup for next week's tournament opener for both.  Loramie (17-6) is a #1 seed in the southwest district;  and Minster (14-8) is a #4 in the northwest.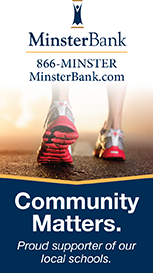 It felt that way largely because Loramie's Ty Ruhenkamp handcuffed Minster on just three hits, striking out six while facing just two Minster threats – in the fifth and in the seventh – and with the bases loaded and two outs in the seventh he struck out Nathan Beair, looking.
Offensively, the Redskins scored an unearned run in the bottom of the second, then added a pair of runs in the fifth on a hit batter, a double by Ty Ruhenkamp, and an RBI single by Logan Eilerman.  If you were looking for runs, it wasn't exactly what you would call a going concern.
Ruhenkmap looked like so many other Loramie pitchers in the past, and on the threshold of the state tournament he threw strikes – threw the breaking ball for strikes – and appeared confident of his ability to record outs.  Big picture, that's exactly what he did to three-time champion Minster.
"That's a really nice Loramie team,"  said Minster's Mike Wiss.  "They pitch quickly, they throw lots of strikes, and they play good defense behind them.  Offensively, they can run a little, but we got them on eight or nine curves and changeups tonight for fly ball outs.  So I was happy with how we competed with them."
So fireworks and rivalry aside, we asked Wiss and Loramie's Jeff Sanders how they liked their post-season chances, with just a week separating them from one-and-done baseball?
"We've had some inconsistency,"  said Sanders.  "But I think our pitching has done well enough to keep us in games until the offense comes around.  Offensively, some days we've hit and some days we haven't.  So I think as long as we pitch…and we played great defense today, and have all year…you think about the things that keep you in games until you get a chance to win.
"We do some little things really, really well.  But there may come a time when you need to score some runs;  and three was enough to day."
What Sanders talks about is a carbon copy of every baseball team I've seen in 2022.  For instance, #1 seed Vandalia Butler (in Division I), struggled on Monday to score against Piqua…because Piqua pitched well enough and made plays behind that pitching.
Another coach this week described the season in this manner:  "Wet and cold, no continuity because you don't know when and if you'll play, and when you do play you don't have the instinct because so many of our young players still lag behind in the fundamentals because of time lost to Covid.
"But,"  says Sanders, "Some of these kids missed a whole year, so they're not refined to the point of being a finished product, right?  And then with the spring we've had, some teams have played more than others.  You look at box scores and you see teams making seven, eight errors a game.  And we did it one time, too, early in the year against Marion Local.  We were awful.  All you can do is identify your mistakes and try to fix them."
Loramie, it seems, has always had that one ace up their sleeve that teams wouldn't expect.  In 2007 it was Andy Long, who pitched the Redskins past Fremont St. Joe in the semi-final game, and started the championship final against Newark Catholic.  Unorthodox for his lack of velocity, he handcuffed opponents looking to swing at the fastball.
In 2022 that offensive unknown may be junior Karson Tennery, who's shown a propensity to make hard contact as a right-hand hitter…and who went 1 for 3 Friday (a double in the fifth) and hit the ball hard, twice!
"He's been a pleasant surprise for us, and he's always been a masher type,"  says Sanders.  "He's patient at the plate, he sees the ball really well, and stays behind the ball and uses the whole field.  He's very coachable, a likeable kind of guy, and he's football player that you'd overlook in terms of a baseball profile."
Mike Wiss would like to have a Karson Tennery in his lineup at this point, because as he pointed out Friday after getting just three hits…the batter's box has been a challenge.
"I tell our guys that I think we have a chance,"  says Wiss.  "A better-than-average chance because we pitch pretty decent and we play good defense.  Do we make some mistakes?  Yeah, but home plate is what's getting us now.
"We have Troy Christian tomorrow, Versailles on Monday, and Elmwood at home on Wednesday.  And I'm treating that game with Elmwood like our trip to Tennessee in June where we play teams that we know nothing about.  It's just…let's go play.  Our chances?  We're 14-8, and in my opinion we've given five games away.  And, we played Lincolnview this week (with Ohio State recruit Landon Price) and that's the best team we've seen."
"We didn't give today's game away, but we had a very nice pitching performance by Alex Schmitmeyer.  He threw 65 pitches in six innings. We just have kids that haven't played, they lack experience, and they're a year behind".
Loramie is 17-6, once beaten in the Shelby County League (by Russia), and in this year, with the afore-mentioned issues confronting even the best of teams in all divisions, they again have the talent to get back to the Akron Final Four in three weeks.
Minster, without a doubt has more question marks, but they also have Mike Wiss, who owns three state titles in baseball and two more as girls basketball coach at Minster.  If there's a way – any way – he'll find it.
So really, despite the records, and the regions, and the unknowns….who's better than Loramie and Minster in Division IV?  Is it Lincolnview?
We're about to see.