Graduate student Aaron Funk was marvelous through four innings in being on a pitch count, but the bullpen and the batting order fizzled.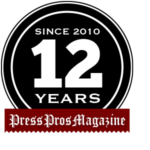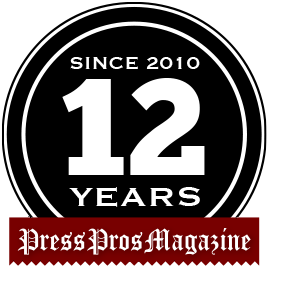 Columbus, OH. – For five innings, it appeared that Ohio State might have had what it takes to knock off one of the hottest mid-major baseball teams in the country.
Graduate student Aaron Funk finally was on his game in making his fourth start, and the batting order squeezed across an early run.
Was there possibly an upset brewing that would tarnish Campbell University's RPI?
But the Camels, who have won eight straight games and lost twice since March 27, have an offense that can put away a team in a jiffy by seemingly just adding water.
The explosion happened in the fifth when they scored three runs on three hits, including a two-run homer by star shortstop Zach Neto, in a 10-1 victory on an 85-degree Wednesday afternoon at Bill Davis Stadium.
The Buckeyes had three hits, two by senior shortstop Zach Dezenzo, and coach Greg Beals found fault with that.
"It was 1-0 through five and we've got to have a willingness from an offensive standpoint to play in tough games and to play against tough pitching and continue to be offensive,'' he said. "We weren't very offensive today. We took a lot of fastballs and we missed a lot of fastballs. I thought our bats looked a little slow today.''
Campbell starter Jonathan Beymer came in with a 6.55 earned run average and a .295 batting average against and dominated. In five innings, he gave up two hits and two walks and struck out five.
Pitching and power hitting have been the way the Camels (32-14) have been doing it since losing two of three games to Presbyterian in a series six weeks ago. They are on the hunt for another Big South regular-season championship and fourth straight bid to the NCAA tournament.
Their long ball attack has been wiping out teams for some time with 90 being hit, including eight in these two games.
In the other dugout, the glow of a four-game winning streak went poof for Ohio State (17-28).
All the while, though, these players have never stopped playing hard. The problem is that they don't often play smart or that they just aren't good enough.
"Really, it isn't hard to do,'' Beals said of the hustle. "You are having the time of your life playing baseball at The Ohio State University. We get good opponents like this and you have to be ready to play. We're just in a tough spot. We continue to have issues with the depth of our pitching staff and the health of our pitching staff. It's evident on a day like today when we're really in a good spot and we go to the bullpen and lose control of the game.''
The game started on a positive when Dezenzo tripled to the wall in left field and scored on a groundout to second by left fielder Trey Lipsey.
Funk, a right-hander who entered with a 7.04 earned run average in 11 appearances, was never better in scarlet and gray.
In four innings, he gave up a single to third baseman Jarrod Belbin leading off the game and a two-out double to first baseman Drake Pierson in the second. He walked two in the fourth with no harm being done.
This was what Beals was expecting when he lured him from Lawrence Free State in Kansas.
"It was a quality start with what we were planning for him,'' Beals said. "Four innings was our gameplan. We were tracking where he was at pitch-count wise. We thought 70 pitches was where he could get to. He took us where he needed to take us.''
Funk threw 67 pitches, with 37 being strikes.
The sixth inning, however, was a different story when freshman right-hander Tim Baird came on in relief.
Designated hitter Connor Denning led off with a bloop double to left-center field that center fielder Kade Kern almost gloved after a long run and dive.
Denning went to third on a passed ball and, one out later, scored on an infield hit to deep short by right fielder Lawson Harrill.
Campbell got its second hard-hit ball when Neto hit the first pitch about 10 feet inside the left field foul pole for a home run.
Baird got the next batter on a groundout, but he was pulled for an injury after talking with the trainer, Beals and pitching coach Dan DeLucia.
The Camels were crafty in scoring two runs in the seventh to lead 5-1.
The trouble started when Pierson led off with a double to left-center off Griffan Smith and catcher Grant Knipp was hit by a pitch. Second baseman Waldy Arias moved Knipp to second with a bunt.
On the next play, the Camels again showed why they are much more than bashers.
Center fielder Tyler Halstead bunted to the left of the mound, and Smith correctly threw to first for the out with the safety squeeze was on. Pierson scored standing.
But the Buckeyes were caught off guard when Knipp also scored. He never stopped running full tilt.
That's how it has gone this season for Ohio State. It has lost six times by one run, including four by walk-off, and six games by two runs. There have been losses of 9-1, 12-4, 17-5, 16-1, 13-3, 11-1 and 10-1.
Now, the Buckeyes go into the final seven-game stretch beginning Friday with a three-game series at home against Penn State. They are still alive for the eighth and final berth into the Big Ten tournament, but a lot of things have to go right with regard to them sweeping and other teams needing to lose.
Next week, there is a non-conference home game against Cincinnati on Tuesday and a three-game series at home against South Carolina-Upstate beginning Thursday.
Before the national anthem, the university honored seven players who received their bachelor's degrees along the third base line. They were in Evanston, Illinois, last weekend playing against Northwestern and could not attend the graduation ceremony at Ohio Stadium.
Those honored were Smith in business logistics, infielder Colton Bauer in human development, catcher Archer Brookman in communications, infielder Marcus Ernst in finance, pitcher Mitch Milheim in mechanical engineering, pitcher Will Pfennig in business administration and catcher Brent Todys in communications and human development.