In addition to being an honor student, Indiana-bound Hilliard Darby senior Alex Smith has been a quick study on the track, emerging as an elite long jumper and sprinter. All that's missing is a state title.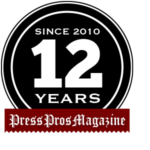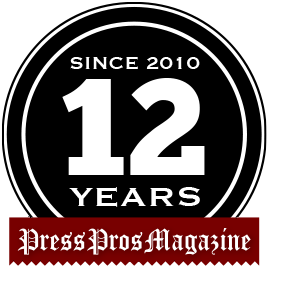 Hilliard, OH – Alex Smith was polite and respectful after taking runner-up in the long jump at the Division I state track and field championships last June, but the body language of the-then Hilliard Darby junior told another story.
"Looking at it now in hindsight, the state meet was a great experience, but I guess you could say at the time it was a bittersweet moment because I didn't go there for a silver medal and I came up just a little short of my (personal record)," he said. "My goal was to jump 24 feet."
For the record, Smith's leap of 23 feet, 7¼ inches was just an inch-and-a-half shy of his season and career best. Luke Laubacher of Massillon Perry was state champion at 24-3½, the eighth-best mark in Ohio history.
This backstory serves simply to emphasize what a perfectionist Smith is.
"Alex is good at everything he does," said Darby head girls coach Devon Staten, who serves as Smith's specialty coach and also works in the offseason with him at Ohio Speed Academy, along with former Ohio State Olympic long jumper Mike Hartfield. "In addition to shining in many events for us on the track, he has a 4.3 grade-point average and is amazing in the symphonic choir.
"The word is thrown around a lot, but Alex is a really special kid. As far as being a perfectionist, yes, he gets mad at himself frequently, but he is able to forget and move on pretty quick."
Smith did finally achieve his goal, jumping 24-5¼ to capture the New Balance National Indoor title on March 13 in New York City.
"It was such a cool experience," he said. "The whole weekend was amazing. It was my first time in New York City. We got there early and saw Central Park and Times Square and some of the other attractions and did some shopping. At the meet, I was able to push myself against top-level competition and that's something I thrive on. To PR and win a national championship, that's something I'll never forget."
Staten was in church that Sunday, inconspicuously following a website's live results on his I-phone.
"I kept hitting refresh, refresh, refresh … and then it came up that he won on his final jump," he said. "I was so excited I yelled out, apparently forgetting where I was."
Smith also placed eighth in the triple jump (45-3¾) in New York and is the Ohio leader outdoors, although the event is not contested in the Ohio High School Athletic Association state meet.
Coming off a 2021 season in which he took placed seventh in the state in the high jump (6-4), Smith has competed only sporadically this spring. The reason? He also has emerged as an accomplished sprinter, having clocked an impressive 21.7 seconds in the 200 meters at the Huber Heights Wayne Invitational recently.
"Unfortunately, the rules say athletes are limited to four events and we have to pick and choose where Alex best benefits the team and projects down the line," Panthers boys coach Matt Fox said. "Believe me, we'd put him in six events if we could. We've got some tough decisions about what direction we want to take going forward."
Smith played a major role in helping Darby capture district and regional crowns last season.
But obviously it's the long jump where Smith shines the brightest.
He has improved dramatically since taking up track in seventh grade. He jumped 19-11½ as a freshman but was unable to compete in 2020 when the OHSAA canceled sports due to the COVID-19 pandemic.
Lo and behold, in his first outdoor meet of 2021, he soared a school record 22-5.
"I first saw Alex when he came to Darby and he was a tall, lanky kid with a lot of bounce and spring in his legs but really, really sketchy technique," Staten said. "You should see video of him then and now. Although he didn't get to do much but work out in the COVID year, he came back and I noticed he had grown a little bit.
"Even though he's still kind of a big stick (at 6-feet-5, 170 pounds), adding strength has been a big factor in his improvement. The commitment he has made to the sport after giving up football and then basketball is very noticeable."
Not surprisingly, Smith considers himself a student of jumping and has pored over scads of videos from past Olympics to study runway approaches, steps and landings. The event is about much more than sprinting and jumping in a sandbox.
"We all are in search for the perfect jump when everything is in alignment," he said. "Warm weather, maybe just a little tailwind, legal of course, getting your steps right on the runway, getting your foot down right at the mark and just getting that pop in explosion. I've worked even harder on my landings because you don't want to lean back and let your back part touch the sand and lose inches.
"It's more of an art than people probably realize."
Natural athleticism runs in the Smith genes. Both of his parents played multiple sports and a sister, Maddy, plays professional volleyball in Greece after an accomplished career at High Point University.
Because of inclement weather conditions and a minor knee injury, Jones had jumped only once outdoors before unleashing a state-leading 24-6 in the preliminaries of the Ohio Capital Conference Cardinal Division championships Wednesday. He then bettered that with a leap of 24-11 1/2 in the finals.
Smith has lofty goals in mind for the next four weekends, highlighted by a return trip to the state championships June 3 and 4 at Ohio State's Jesse Owens Memorial Stadium.
"Obviously, I'm going for the state title in the long jump, and along the way I'd like to break the OCC record and my own school record," he said. "Also, I want to qualify to state in the 200 and help our 4×100 and 4×200 relay teams get there as well."
Third-place Malachi Collier of Maple Heights (third in 2021, state indoor champ, fifth in the New Balance Nationals) and DJ Fillmore of Licking Heights (sixth in 2021, state indoor runner-up) are potentially among the top returners.
Ultimately, Smith could well crack an all-time state tournament top-10 list headed by record-holder Ra'Mon Johnson of Warrensville Heights (25-9½ in 1996) and including three former Ohio State standouts who jumped in the 24-foot range: NFL receiver Devin Smith of Massillon Washington, former NFL Pro Bowl strong safety Todd Bell of Middletown and the legendary Jesse Owens of Cleveland East Tech, who won an Olympic gold medal in 1936 (three years after his prep title) and held the world record for some 15 years.
Needless to say, this event traditionally is littered with cream-of-the-crop athletes.
The Darby track program has crowned just three state champions, including Chaquerra Allen in 2004.
Smith will take his considerable talents to Indiana University next season, specializing in the long jump and triple jump, but perhaps also contributing in sprints and relays. He plans to major in finance and already has been accepted into the school's renowned Kelley School of Business.
"Getting back and winning the state title this time means a lot to Alex," Staten said. "This is the only high school accomplishment he hasn't done."