They scored a pair of runs in the first inning and junior pitcher Caden Thompson made them stand for 3-hit shutout over Newton and sole possession of first place in the Western Ohio Athletic Conference.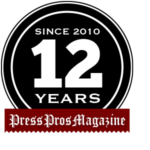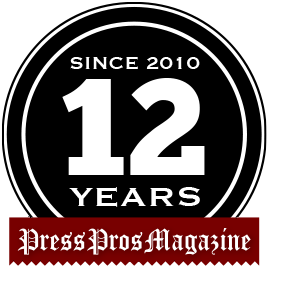 Pleasant Hill, OH – One of the incentives for the newly-formed Western Ohio Athletic Conference last spring was the opportunity for more schools competing for more titles , and the prospects of new rivalries in the twelve-district conference.
Someone might have had some knowledge of history…because where baseball is concerned Newton and Arcanum have challenged each other for bragging rights for several years, back when they were then members of the now-defunct Cross County Conference.
And entering Thursday's showdown for the outright conference lead they were there again, a bit of back to the future if you will, each with one conference loss, and the prospects good for the winner to eventually claim the inaugural WOAC championship in baseball, outright.  Newton was 14-4, and 9-1 in league play;  and Arcanum was 13-4, and 7-1 against WOAC opponents.
It wasn't winner-take-all, because each has a couple of conference games remaining on their schedule…but it was winner-takes-momentum in regards to how their respective seasons play out, with OHSAA tourney play looming.
"Pitching and defense is what you need in games like this,"  said Newton coach Jordan Kopp afterwards, and his words came back to haunt early…in the first inning, actually.
Senior lefthander Colin Tackett has been as dependable as they come for Kopp and the Indians over the past two years, and when he went out there Thursday he immediately threw strikes and made Arcanum swing the bats.  They did, and after leadoff hitter Dan Albright was retired,  Bryson Sharp and Jaxson Christ picked on early fastballs and poked them into the outfield for back-to-back hits, Christ's a ringing double that moved both runners into scoring position.  One out later first baseman Carson Tegtmeyer singled to score them both.  Arcanum led, 2-0, on those two runs and three hits, and one would think some momentum on which to cruise.
Not so fast.
With junior righthander Caden Thompson on the mound for Arcanum, Newton immediately loaded the bases with no outs…on a base hit by Lane Bayer, a double to right field by Hudson Montgomery, and a walk…and with that a familiar name to Ohio State baseball fans took a stroll to the mound.  Former first baseman Conner Pohl is an assistant at Arcanum for head coach Randy Baker, and all he could share was something like, "I've been there before when the bases are loaded, so just be yourself and pitch like you've pitched before."
Thompson took his advice and promptly struck the next three hitters – Bronson Van Culin, Max Blair, and Brady Downing – and the Indians' best opportunity to answer, score, seize back the momentum…or whatever words fit the facts were gone.  Opportunity lost.
Thompson came off the mound like a wild bull, pounding his fist in his glove and charged like a lightning bolt, thinking perhaps that those two first inning runs were just the beginning.  Colin Tackett had something to say about that.
For the next six innings Tackett limited Arcanum to just three more hits, didn't strike out that many (4), but induced the Trojans to swing, make contact, and allowed his fielders to help.  In the meantime, the offense came calling again in the second and third…and were again turned away by Thompson and the Trojans.

In the bottom of the second Tackett and second baseman Parker Kanet both reached base on a pair of infield errors by Arcanum, and with Tackett on second and two outs, Lane Bayer lined a single to left.  Jordan Kopp waved Tackett around third and as he tried to score left fielder Tyler Huber came up throwing to the plate.  The ball and Tackett arrived at about the same time, but catcher Aiden Psczulkoski blocked Tackett off the plate with his foot and the umpire called him out.  More opportunity, and momentum lost.
Tackett again retired Arcanum quietly in the third, and in the bottom of the inning the Indians again loaded the bases on a base hit, and a pair of walks.  But with two outs Thompson induced a ground ball to third for the final out and Arcanum had again escaped the baseball fates that come when you give up free bases.
"That was big,"  Randy Baker would say later.  "And Caden kept asking before every inning if he was still in the game.  And I told him, 'You're going to finish, you're going to finish.'  We had Jaxson (Christ) ready to go, but we didn't need him."
From that point it became a bit more routine for Thompson, who held Newton to no runs and just three hits over seven innings, but did have one hiccup in the seventh inning.  He walked the leadoff hitter.  And again, Pohl took a walk to the mound.
"It was more about just calming people down, to let them know you been through it and try to find out what's in their head,"  said Pohl.  "For him, he's an emotional, high-energy kid who looked at me like I was about to tell him what he was doing wrong.  Instead, I tried to tell him what he was doing right.  Just have fun out here.  You do your thing.  You've pitched great all year."
And with that Thompson locked in, retired the next three outs and walked off with the 2-0 win…and sole possession (for now) of first place in the WOAC.
"I knew that my teammates had by back,"  said Thompson aftewards.  "In the first inning I just pitched and threw whatever my catcher called. They loaded the bases, and we got the three strikeouts in a row.  We got some hits then, and I just trusted the people behind me.  That's all you can do as a pitcher."
Arcanum won it with 2 runs on 6 hits and committed three errors.
Newton lost it with no runs on 3 hits and committed one error.
It's not that easy, of course, but to Kopp's theory about pitching and defense, both teams supported Tackett and Thompson with timely glove work.
"The loadoff walk in the ninth usually kills you,"  added Randy Baker.  "Especially when it's the nine-hole hitter.  But he (Thompson) pitched out of traffic all day long, so kudos to him.
And momentum now, for the the stretch drive and the outright title?
"We've still got a couple of conference games to go, so this game today doesn't mean anything if we don't win those two,"  said Baker with a smile.  "I told them…enjoy the bus ride home."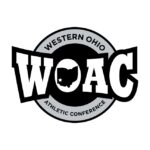 Kopp tipped his cap to baseball, to pitching, and to the fact that his team had gotten its opportunities early, and those opportunities came up empty.
"Colin did exactly what he's done all year,"  said Kopp.  "He gives us a chance to win baseball games.  And when he's pitching we need to play good defense, and that's what kept us in the game.  We made a couple of diving catches in the outfield, threw a couple of guys out trying to take the extra base, and I was proud of what we did.
"But the goal was to win the baseball game."