The Camels appear to be on the way to the NCAA tournament with a 31-14 record and first place standing in the Big South Conference, whereas Ohio State is playing for pride.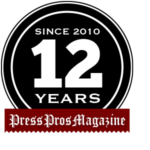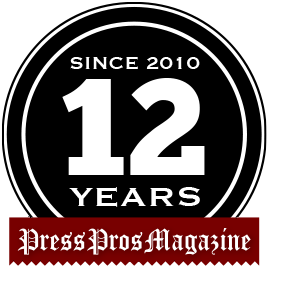 Columbus, OH. – There is still a chance for Ohio State to qualify for the Big Ten baseball tournament, and the odds are a whole lot better than someone plunking down hard-earned cash on lottery tickets.
But so much must go right to the point where the Buckeyes, who play their final conference series against Penn State this weekend, might not want to invest in airline tickets to Omaha.
As far as finishing the season with a break-even record, that went south in a hurry Tuesday night. They had to win their final nine games to get to 26-26.
Campbell scored three runs in the first inning and hit six home runs, three by catcher Ty Babin, on the way to an 11-1 victory at Bill Davis Stadium.
If the name sounds familiar, this is the team that defeated Ohio State 7-2 in the first game of the All-American Classic on March 4 in Fayetteville, North Carolina.
To put it mildly, the Camels enjoyed the victory too much. They woofed, they skipped and they hooted in celebrating during the game as if they had just made the NCAA tournament or won the Big South.
"They play with a lot of confidence, no doubt about it,'' Buckeyes coach Greg Beals said. "When you hit the ball out of the ballpark and have that instant offense like that, it certainly breeds that. They are in the bag with their conference. They are in their tournament and are looking at these non-conference games as resume-builders for the NCAA tournament.''
The team has won seven straight games and nine of 10.
A handful of major league scouts showed up to see redshirt junior shortstop Zach Neto among the 579 in attendance. MajorLeagueBaseball.Com has him ranked No. 26 for the draft.
Neto is regarded to be the program's best prospect since Cedric Mullins was taken in the 13th round by the Baltimore Orioles in 2015.
The Camels (31-14) might be a weird nickname – can you picture a student wearing the mascot costume? – but the team has been the real deal for years.
It is leading the Big South Conference over South Carolina-Upstate with two series remaining and must be considered a threat to make the NCAA tournament at least as an at-large team if it doesn't win the conference tournament.
Campbell made it to the biggest show in college baseball in 2014, 2018, 2019 and last season.
The Buckeyes (17-27), meanwhile, are playing for that painful-to-hear sporting term called pride.
The did enter this game having won four straight games that included a three-game series sweep of Northwestern in Evanston.
Game 2 against the Camels is at 3:05 p.m. Wednesday.
"Tomorrow is going to be a good opportunity for our ballclub to bounce back,'' Beals said. "We had four straight wins and some winning ways. Today is just one of those days and we have to put it away and bounce back.''
Campbell jumped redshirt freshman right-hander Jacob Gehring in the first inning. With one out, right fielder Lawson Harrill singled to center, Neto singled to left and left fielder Logan Jordan sent a 3-and-2 pitch approximately 433 feet to dead center for a home run.
Babin led off the second by hitting a 0-and-2 pitch for a home run to make it 4-0. In the fourth, he hit the first pitch he saw to right for another homer.
It was lights out for the Buckeyes when the Camels scored three runs in the fifth to lead 8-0.
There was no coming back against right-hander Cade Kuehler. The team publicist said that if the NCAA tournament started tomorrow that he would be the No. 2 or No. 3 starter.
Kuehler entered with a 3-5 record, but had given up 39 hits and struck out 71 in 58 1/3 innings. Opponents were batting .181 against him.
He gave up four hits and two walks and struck out 10 in six innings.
The one standout in Ohio State's batting order was sophomore center fielder Kade Kern with a single in the first inning and a double in the sixth. He was hit by a pitch in the fourth.
The key, Beals said, is for his pitchers to own the bottom of the strike zone.
Too many pitches, he said, were fat.
"The game plan is simple: We have to simply execute higher quality pitches than that,'' he said. "Everybody knows how to pitch in the bottom of the zone. Everybody in our program knows that. Our philosophy is to pitch in the bottom of the zone. The bottom of the zone wins a lot.''