Jerrod Newland arrived in Greenville in 2003. The Green Wave's softball program showed up soon after. Newland — who comes from a rich softball background — added another family milestone with win No. 500 on Tuesday. But talk to Newland for any length of time and he'll tell you … it's the players, parents, assistant coaches and fans who make the program.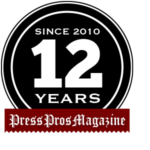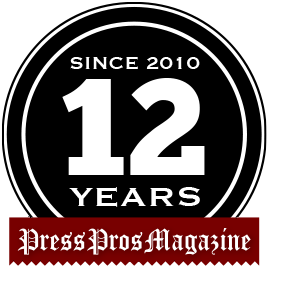 Greenville, OH – Generally, it's out of respect for past players, assistants and supporters that coaches don't single out their favorite victories when discussing milestones. It's never just one player, one team or one season that's more important than another when it comes to winning 500 career games.
Still, you can't blame Greenville High School softball coach Jerrod Newland if one win in particular stands out.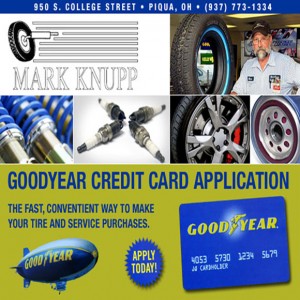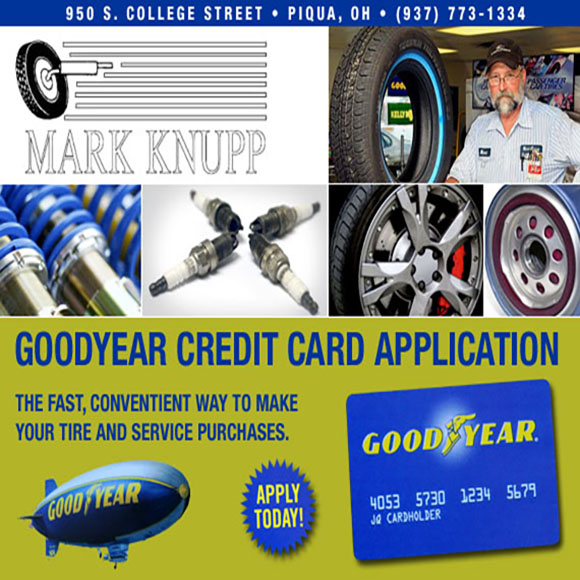 Was it his first victory in 2003, which led to a 20-10 record and the start of 19 straight seasons of 20 wins or more? Nope.
A 5-3 victory against Miamisburg in 2018, which tied him with his father, Greg Newland, for 400 career coaching wins? A fantastic family milestone, but no.
That 1-0 victory against St. Marys Memorial to win the Division II state championship in 2007? There would be no hard feelings if that was Newland's favorite win. But that's not it.
Career win No. 500 which came on Tuesday, a 14-0 victory against Trotwood-Madison to open the Division II sectional tournament? Sorry.
The greatest victory in Newland's coaching career came in 2004 during a three-game stretch in Columbus against three state-ranked teams. The Green Wave would have been happy coming home with one victory. Let alone two. They got all three.
Until that weekend Newland estimates he'd struck out about 15 times asking Erin Rosinski on a date.
"Jerrod had bothered me for a while," Erin said, laughing at the memory. "They were not supposed to win any games. I said, 'Yeah sure. If you win I'll ride home with you.'"
Erin recalled the story while standing in left field at Stebbins Field. Fitting because that's where those three Green Wave wins came from. The girl that knocked in the winning run in that third win? Erin's sister Ashley, who played for Newland in 2003 and 2004. Ashley blooped a ball just past second base to score the winning run from second. There was no hesitation from Newland to frantically wave the runner home.
"Her sister flubbed a hit in Columbus and we won a game we weren't supposed to win. I think I had to win all three that weekend to be honored with a date," Newland said, grinning. "We won all three. The girl wasn't stopping from second base, I promise you."
After the win Newland retrieved the softball near home plate and flipped it over the backstop to Erin's father. He still has the ball.

"That run scored and I remember asking my mom do I have to ride home with him?'" Erin said. "She said it wouldn't hurt me to ride home with him. The rest is history."
When it comes to softball, so is the Newland family. Greg guided Springfield South to a 400-122 record in his 22 seasons, including a trip to the D-I state semifinals in 1995. During a five-year stretch the team that beat South went on to the state semifinals.
Sarah – Jerrod's younger sister – still graces the OHSAA state record book in a variety of categories. The 2002 South graduate finished her prep career with 88 career pitching wins, 62 career shutouts, 20 shutouts in a single season, 10 consecutive shutouts, 83 consecutive shutout innings pitched, three perfect games in one season, 22 career no-hitters and three consecutive no-hitters in a season. And she was the winning pitcher for her father's 400th career victory in a district championship.
On his mother Karla's side, Jerrod's great-grandfather pitched fastpitch professionally in Springfield in the 1930s and 1940s, and his grandfather also pitched. Softball (as well as other sports) wasn't an option for Karla when she was in school … but to demonstrate her athleticism she did win the 100-yard dash as a fourth-grader at the Clark County Fair. She also caught Sarah until the fastball had a little too much zip.
"She had pretty good speed at a young age," said Karla, who rarely misses a game even when they lived an hour-and-15 minutes away in Springfield. "Then I decided I didn't need to lose any teeth."
As for Jerrod, he pushed his career record to 500-91 following Tuesday's win against Trotwood-Madison. In his 20 seasons at Greenville (including the 2020 season canceled due to COVID):
The Green Wave have won 12 league titles
The Green Wave have won 13 district titles in the past 15 years
The Green Wave have won three regional titles
The Green Wave have produced 26 of their 31 All-Ohio players
"It think it's a longevity award, to be honest with you," Jerrod said of No. 500. "Just fun to think back. Good people and good kids. I still don't have a hit. I still don't have a win (on the mound). I haven't done much except surround myself with good coaches, great families and great kids. I've had luck go my way a few times."
The Green Wave are looking for more this year. Greenville improved to 20-4 with the win over Trotwood. They can clinch the Miami Valley League title today with a doubleheader against Sidney. One win clinches a share. Two wins clinches it outright.
Then it's back to the D-II tournament. Greenville has the pitching and power for another run at the state title.
In the circle the Green Wave have a 1-2 punch with junior Kylie Hamm (9-2, 2.16 ERA) and freshman Zoey Burns (11-2, 1.89 ERA).
Offensively, senior Susie Blocher leads the team with a .476 average, eight home runs and has 31 RBI. Junior Ashlyn Zimmer leads with 35 hits (.455 average), 11 doubles and 35 RBI. Junior Skylar Fletcher had a team-high 31 runs scored. Senior Bri Fellers and Sage Fellers, junior Alaina Baughn and sophomore Mahayla Cook have also been offensive catalysts.
Greenville's five seniors – Karmen DeHart, Shyanne Slade, Bri and Sage Fellers and Susie Blocher – have all signed to play softball in college. That, along with 22 of the 26 Green Wave players holding a GPA of 3.5 or higher, are Jerrod's favorite softball stats.
"I'm really proud of what he's built here," Greg said. "And there's really no end in sight. I can't believe the school support and the community support he's generated here. I think it's incredible where Greenville softball is in the statewide arena.
"Hopefully there's many more wins to come. And to be honest, there should be. It's pretty neat to be part of it. I wouldn't trade it for anything."
Prior to hiring Newland on Feb. 3, 2003, the Green Wave program had not won more than nine games in the previous eight seasons. Newland's teams have lost nine or more games just once … going 20-10 in his first season. Of Greenville's 823 career victories, Newland's teams have accounted for 500 of them.
"He's good at bringing the best out in everybody," Erin said. "He's able to take any skill level and challenge them to be their best. I've watched a lot of ball over the years and a lot of kids go through the motions. A lot of teams just show up. Here it's different. I think the kids like that. It yields really good results. He's able to get potential out of the kids."
At times Tuesday, Jerrod appeared almost bashful being in the spotlight. He'd prefer to see his players shine. But Tuesday the moment was his. His assistants printed t-shirts with the image of Newland thrusting his fists into the air in celebration of the 2007 regional championship and the Green Wave's first trip to state. 'Mr. 500 Wins' was printed next to the image.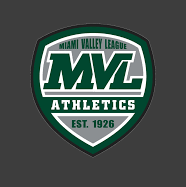 The team also presented Newland with a cake as well as cupcakes. His daughter, Avery, took glee in smashing one of the cupcakes into her dad's face. Avery, 8, plays softball. Their son Andrew, 10, plays baseball. On Monday night Andrew was playing 10 miles away and Avery was three fields over at the Greenville softball complex.
Greenville's softball feeder program is one the best around. Mix in the strong fundamentals the Green Wave are known for and it continues to be a winning combination.
"I'm proud of what (the softball team's success) does for the city of Greenville. It's just great for the community," Newland said. "I like the fact that the older people root for the name on the front of the jersey because they don't know the name on the back. I preach that. Play for the name on the front. It's a fun thing and I've surely enjoyed it."
Five-hundred times … and counting.