They pitched, they played defense, they got just enough offense…and in the end a freshman came on to throw strikes and salvage a one-hit shutout Piqua win over Vandalia Butler.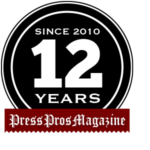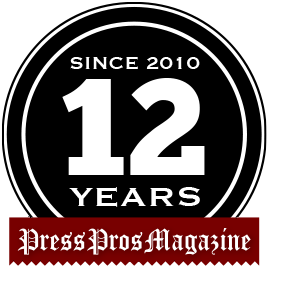 Piqua, OH – They say if you watch baseball long enough you'll see things you never saw before…or things you thought you'd never see.
Piqua had all of that going for them on Monday afternoon with a combined one-hit, 2-0 shutout win over #1 tourney seed Vandalia Butler (17-4, 12-2 in MVL) in one of those rare instances where a Trent Dues baseball team simply couldn't find a way to score a run…and barely got a hit.
"But that's how our offense has been going lately," said Dues, afterwards.  "We're struggling right now.  And you know how baseball is.  We hit three balls today right on the screws.  Our guys were one it.  But…."
To magnify his frustration, Butler had five consecutive innings where they had at least two runners on base, or runners in scoring position…and couldn't come up with a two-out hit.  You know how baseball is.
"That's kind of been our mojo lately,"  said Dues.  "We had the same thing against Tipp City the other night…may have been more than that.  We've been kinda' snake-bit lately."
Pausing for a second before he left, he added, "If you got any ideas, let me know."
No ideas, in particular, but give a lot of credit to Piqua (14-6, 10-5 in MVL), pitchers Brayden Offenbacher and Hunter Steinke, and its defense.  Offenbacher is a commit to pitch next year for Tiffen University, and anytime he takes the mound it's a toss-up between whether he's tougher on coach Brad Lavy, or the opposing lineup.  He's just wild enough to make it hard to make good contact, and his stuff is so good that when he is around the plate…it's still hard to make good contact.  But Monday, he and the Indians found a way to turn the tables – found a way to win.  They beat Butler at their own game.
Case in point, he pitched the first five innings, walked 7, struck out 5, and twice with two outs put Butler runners aboard and in scoring position via the base on balls.  Both times he pitched out of it, once with a strikeout and once on a flair fly ball to right fielder Peyton Offenbacher, who caught it for the third out.
In contrast, Butler starter Jordan Taylor was just as unpredictable.  With two outs in the first he issued a four-pitch walk to centerfielder Brady Ouhl, and then left one in the middle of the plate for Offenbacher, batting cleanup.  Offenbacher drilled it into the gap in left center to score Ouhl and Piqua had the 1-0 lead.  But in the second inning Taylor couldn't find home plate at all, and Dues came and got him in favor of Alex James.  James was predictable, threw strikes, and pitched well for the next four innings, limiting Piqua to just three hits.
To Dues' point about hitting three balls hard in critical at bats, they did…but right at Piqua fielders each time – shortstop Zane Pratt in the third, Offenbacher in the fifth, and left fielder Mickey Anderson in the sixth.  They all made the play.
At one point Dues got everyone's bats, put them in a pile, and did an incantation on them…trying to remove any possible notion of a hex.  It didn't work.
Offenbacher kept competing, throwing just enough strikes to handcuff the Aviator hitters, and in some cases…surprise them.
"He (Offenbacher) did a good job,"  Dues said, acknowledging.
And he was effective  – five innings, one hit, 5 strikeouts and 7 walks.
But all those pitches took a toll.  Coming out for the sixth he was even higher and wider than he'd been to other lead-off hitters in the first five innings.
"I felt like I was hanging in there, but I was struggling to locate later in the game,"  said Offenbacher. "I had a lot of full counts early, I definitely threw a lot of pitches, but I had no idea how many.  I've been struggling with control.  It's a work in progress.
"But my arm feels good,"  he added with a smile.
In the fifth Piqua had added a run on single by Anderson, a stolen base, a sac bunt by Ouhl, an intentional walk to Brayden Offenbacher…and then Brad Lavy borrowed from the Book of Hardman, forcing Butler's hand defensively with a double steal.  Butler catcher Josh Morris's throw to second was right on the bag, but neither the second baseman or shortstop covering got a glove on it.  The ball went on into center field…and Mickey Anderson went across home plate with a big insurance run.
Offenbacher walked the first two Butler hitters in the sixth, and Lavy had seen enough, summoning freshman Hunter Steinke from the bullpen.  Young, but a hard-thrower, Steinke struck out the first man he faced, induced a hard line drive to left that Anderson caught in his tracks…then threw one past catcher Zander Mason for a wild pitch, moving the runners to second and third…and then retired the final out with runners in scoring position with his best fastball of the day.  Piqua still led, 2-0.
It was still 2-0 when Steinke came out for the seventh.  And no problem – a strikeout, a ground ball out to Pratt at short, and a popup in infield to finish things.
"It was a great feeling to go out there, but it's an even better feeling to know that the coach trusts me to go out there and do it," Hunter said shyly after the game.  "We had a lot of other guys who could have gone out there and done it."
Nerves?
"I don't feel them,"  he said…and he meant it.  He's not old enough to have nerves.
"I'm just glad he (Lavy) picked me and gave me the chance."
Lavy laughed at his comment, but assured, "I'm sure he was.  That's the kind of young man he is."
"Big game for our team, and my pitching staff has come a long way towards staying in the game mentally.  They don't get too disturbed by base runners.  They had that experience all year.  They're gaining confidence, and this game will help with that, as well."
They should be accustomed to playing with runners on base…given the number of free bases issued.
"It's been nerve-wracking here and there,"  he added.  "But I've got a lot of confidence on Brayden.  He's continued to become that ace we need out there…but it can be [nerve-wracking]."
Hunter Steinke is a keeper, a young player with that rare attribute of playing big in big moments;  and none are bigger than retiring the side with no outs in the sixth against the #1 seed in the district.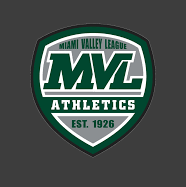 "Hunter's got great baseball instincts,"  smiled Lavy.  "He works his tail off.  He's been my first guy out of the 'pen all year, and his earned run average reflects that.  He's got that mindset you need when you bring someone in from the bullpen…'I got it'.  You've got to have that."
Piqua won it with 2 runs on 3 hits, committed one error and left six men on base.
Butler lost with no runs on 1 hit, committed an error and left eleven men on base.
They play again tomorrow, at Butler, and odds are Trent Dues will be up tonight divining some answers….reading up on voodoo, witch's brew, a little black magic.
Anything!