It wasn't as easy as Saturday's double-header sweep, but the Buckeyes did the things necessary to pull out a one-run victory in their last at bat, while the bullpen was money to preserve the win and record the final three outs.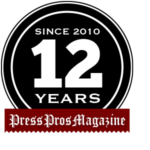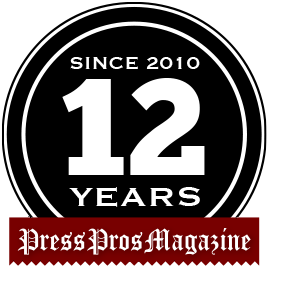 Evanston, Ill – One could make the case, perhaps, that this Buckeyes baseball team is beginning to come of age.  Forty three games into the season, perhaps, but a series sweep on the road with a 6-5 win on Sunday over Northwestern is without question a step in that direction.
They did the things necessary to win, in Friday's 14-6 and 25-9 pummeling of the Wildcats – the offense exploding for 35 runs on 34 hits in the final 13 innings to salve the frustrations of senior Brent Todys, who afterwards admitted, "We haven't finished games all year.  Today we did."
Sunday, they got more of exactly what they've needed, the latest strong showing from Californian Wyatt Loncar in his matriculation to become a consistent, dependable weekend starter for the forseeable future…and some timely hitting at the end when it mattered the most.
Loncar carried a 3-1 lead through the fifth inning, allowing just one first inning run, on one hit, while striking out six and walking five.
The Buckeyes then played small ball to tie it in the third…and took a 3-1 lead in the fourth on a single by Kade Kern, a double by Blayne Robinson, a wild pitch to score Kern, and a two out single by Brenty Todys to drive in Robinson.
They added in the top of the sixth on a walk and a pair of singles, the second of which by Archer Brookman drove in Robinson for a 4-1 lead.
Griffin Smith came out to relieve Loncar in the sixth, and for a moment it was a total reversal of form.  Smith threw fifteen pitches, and didn't retire a batter before being taken down for Jake Johnson.  Johnson retired the side, but not before Northwestern had scored three times to tie the game at 4-4.
Northwestern would take the lead in the bottom of the seventh against reliever Tim Baird, on a walk, a sacrifice bunt, and a single…5-4, Wildcats.
Ohio State, however, reached back for some of Saturday's magic in the top of the eighth.  Blayne Robinson doubled for his third hit of the game, and later scored on a two-out RBI single by Mitchell Okuley to tie the game at 5-5.
An inning later, they reached back for more.  With one out Northwestern pitched around Zach Dezenzo, who walked, then scored on a double by Kade Kern to go ahead, 6-5.
In the bottom of the inning, Greg Beals turned to closer-of-late, Ethan Hammerberg.  Hammerberg retired the first out on a routine fly ball to right, gave up a double to left, then retired the second out on a smash to first baseman Archer Brookman…and struck out the final out to preserve the win and the weekend sweep.
Ohio State (17-26), won their fourth consecutive game with 6 runs on 11 hits and left 7 on base.  Freshman Tim Baird got the win, his second, and Hammerberg recorded his fifth save of the season.  More evidence of coming of age?  While the Dezenzo and Trey Lipsey (the #2 and #3 hitters) would collectively go 1 for 8, Blayne Robinson, Brent Todys, Kade Kern, Archer Brookman and Mitch Okuley responded to collect ten of the Buckeyes 11 hits.
Northwestern (20-23) lost it with 5 runs on 4 hits and left 12 on base.
Greg Beals shared perspective in his post-game comments.
"We gave them a lot of free bases early (walks), and we need to do a better job of that,"  he said.  "But Tim Baird gave us two good innings out of the bullpen and made some big pitches.  We had some big time hitting with two outs, and that's big because the bats help take the pressure off every little thing that happens throughout the game.
"And Hammerberg wanted to be out there in the ninth.  He's won some this year, and he's lost some, but I've never once broken trust in him."
Their four-game win streak over the past week now represents their longest of the season, and they return home Tuesday to face Campbell University for the first of two games a nine-game homestand that will conclude the 2022 season.