It took 41 games for the offense to get its revenge, and the two biggest innings of the season helped the Buckeyes to a Saturday sweep of helpless Northwestern.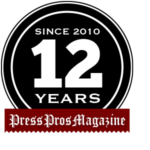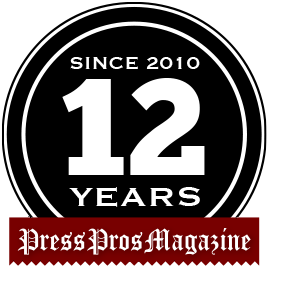 Evanston, IL – Nate Haberthier should have gotten his first collegiate win, and officially he was credited with having gotten it.
The only problem, 'Habs' left with two outs in the seventh inning of the first game of Saturday's double-header with Northwestern, with a 6-5 lead, hoping the bullpen would preserve that lead.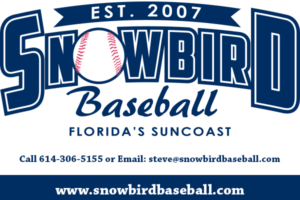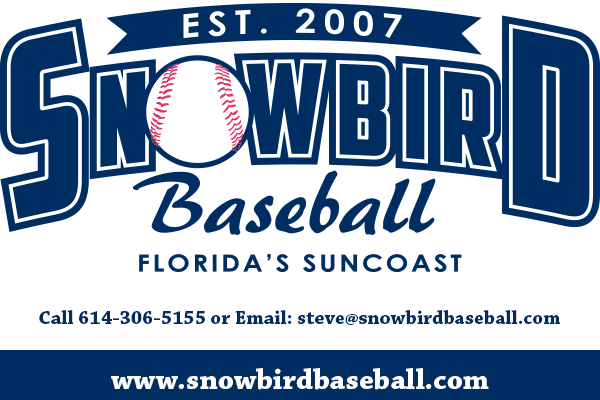 It didn't work out, of course, at least for Haberthier.  Nate Karaffa relieved him to retire the final out in the seventh and maintain the lead, but the 'Cats came back out in the eighth and tied the game at 6-6 with a two out base hit by Steve Hrustich.  That run nullified Haberthier as the pitcher of record, and God forbid…for a moment another late-inning collapse smelled imminent.
But as sure as there's mothers on Mother's Day, there was a baseball god looking out for the Buckeyes Saturday as they came back in the top of the ninth inning to send twelve men to the plate, score eight runs on six hits – their biggest run output of the year – to go up 14-6, and make Nate Karaffa the actual 'official' winner, extending his record to 3-1.
By rights it should have been Haberthier, who's now started eleven games in two years as a Buckeye, pitched 58-plus innings, and has yet to show a win for his efforts.  0-1 as a freshman, he's now 0-4 as a sophomore, but like good wine, keeps getting better and more consistent with every appearance.
Pitching in cozy Miller Park Saturday, with the wind off Lake Michigan blowing out, the Buckeyes' sinker-baller was staked to a 1-0 lead in the first, but that lasted as long as it took Northwestern to bat in the bottom of the inning.  The Wildcats led off with a single to center, and right fielder Jay Beshears followed with a two-run homer to left to take a 2-1 lead.
The Buckeyes came back to score three in the third on a walk to Zach Dezenzo, a Trey Lipsey hit, and a booming home run to center field by Kade Kern (his seventh), and Haberthier was back on top, 4-2.
That lasted until the bottom of the third…when Beshears again took him deep with a man on to tie the game at 4-4.  Frustrated, Haberthier slammed the resin down as Beshears rounded the bases (part of a three-hit day for him)…and then reached within himself for a little of that je ne sais quoi that coaches look for in an athlete, but simply can't explain.
Haberthier got better, more efficient, and willed himself and his team through a scoreless fourth and fifth, then benefited from a two-run sixth as the Buckeyes retook the lead, 6-4.
He gave up a single run in the sixth, and appeared to be well on his way to a scoreless seventh when Northwestern put runners on base with two outs and Karaffa was summoned to relieve him.  You know the rest of the story by this point.  Haberthier will have to wait for yet another day and that first college win.
"I'm not going to lie, it's something I think about,"  said Haberthier afterwards.  "I came out of the game and in my mind I thought we had it.  But with my luck…I've gotten screwed at times.  I threw a complete game and got the loss.  That kind of stuff, but it's something you have to work through.
"But I'll tell you this.  It will come (the win) sometime in these next two weekends."
The offense got well.  Oh, how it got well!
They ended up with 14 hits, 14 runs, and four players with multiple hit days, headed by senior Brent Todys, who went 4-5 (and scored twice), Ernst (2-5), Kern (2-4 with a home run), and Mitch Okuley (2-4).
To his credit, Colton Bauer would be only 1 for 5, and that one hit was a single in the 8-run ninth that drove in two and kicked the lead out to 9-6, breaking the game open.
But that was just the overture to the opera to come in the second game.
After a scoreless first inning, the Buckeyes blew out the season record just set for most runs in an inning with a 10-run second, batting through the order, plus four – where Blayne Robinson (two doubles), Brent Todys (double), Zach Dezenzo (double), Kade Kern (home run), and Mitchell Okuley (double) all exploded for extra base hits – nine hits all totaled, and put the game away early for starter Isaiah Coupet.
They weren't done.
Eventually winning 25-9, they added five runs in the third.
They scored six more runs in the fourth.
They put up two in the fifth…and two more in the seventh.
Todys, who went 4 for 5 in the first game, would hit a pair of home runs to go with his second-inning double, finish 8 for 11 on the day with 8 RBIs in their largest offensive outburst in years.
Dezenzo would go 5 for 5 with a double and his 13th home run.  Okuley was 3 for 3.  Blayne Robinson was 3 for 4.  Bauer was 2 for 4.  Kern was 2 for 4 and had the two home runs (his seventh and eighth).  Ernst was 2 for 4.  And Archer Brookman finished 2 for 6 – 25 runs on 26 hits, 3 errors and just 6 men left on base.
Coupet would pitch the first five innings to notch his third win (3-5), allowing 2 runs on 2 hits and striking out 9.  The bullpen would leak seven runs over the final four innings as Trent Jones relieved in the sixth, Garrett Peters (Springfield) would make an appearance in the seventh, Gavin Bruni pitched a scoreless eighth, and Nolan Clegg saw his first action as a reliever out of the bullpen in the ninth…as nearly everyone got a taste of that rarest of rare days in baseball.  Those that didn't were held in reserve for tomorrow, and the series finale.
Greg Beals would say it felt good to win – an understatement.  The Buckeyes finally broke out, played like they practice, relying on the preparation for which Beals and company pride themselves.
"It has been frustrating,"  he acknowledged.  "The guys feel it, too, and that ninth inning in the first game was a bust out.  It was huge for us because it set the tempo for the rest of the day.  And we talk all the time about in believing that we can do that.  We've had big innings multiple times this year.  Regardless of what's going on in the game, you always want to believe that you have that, and we had it couple of times today."
He was pleased, despite the irony of his record, with Nate Haberthier, and the manner in which he delivered them to the 'bust out' in the first game.
"Haberthier probably deserved the win, but he's pitched really well.  He gave up some today, but he got us deep into the game where we could control it in the bullpen like we did.  Unfortunately he didn't get the win, but he got us to the big inning, and that was huge."
On a bright, sunny day in Chicago, it took the chill off another cold and breezy afternoon of Buckeye baseball, the partisans leaving with a glow of retribution over a season that hasn't had that many warm moments.
Nate Haberthier would board the bus still seeking that first win, the antithesis of what Carl Sandburg once wrote about – the fog that comes in off Lake Michigan –  because wins in college baseball don't come "on little cat feet".   A year and a half of frustration, work, waiting, personal questioning, and encouragement from family and teammates has him yet more determined to go out and try again next weekend, forty six games into his college career.
And Brent Todys?
"It was just see the ball, hit the ball…try to have strong at bats and try to take someone's head off.  It's been frustrating,"  he explained.  "The whole season's been like the first game where we get that late lead and give it up in the eighth…go into the ninth tied.  We've folded, and today it was like we'd had enough of that, all year long.  We haven't been able to finish games out.  Today we did."
Tomorrow they go for the sweep, another facet of this frustrating season that they've seen enough of…all year long.  Wyatt Loncar (1-4) is the presumptive starter.
Dollars to dimes…he's hoping that there's still some of Saturday's 'bust out' left for him.