The bottom of Coldwater's lineup came up clutch in the Cavaliers' final at-bat, scoring two runs in the bottom of the seventh to claim their first MAC title since 2008. Coldwater's win denied Minster a fourth straight MAC title.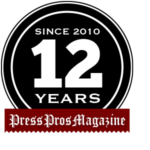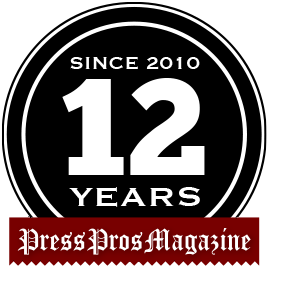 Coldwater, OH – In 2019, the three seniors on Coldwater High School's softball team endured a winless Midwest Athletic Conference season. On Wednesday night, they went walk-off.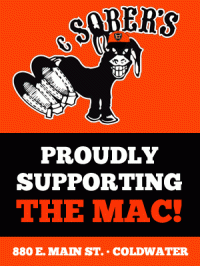 In a tied game with one out in the bottom of the seventh, senior Macy Sheffer drove a 2-0 pitch past Minster's diving centerfielder. Fellow senior Grace Stammen raced around third base and scored the winning run without a play, sliding in ahead of the throw that carried Minster's catcher several steps up the first-base line.
The win set off a long-overdue celebration in Coldwater. The championship was the Cavaliers' first since 2008 and fifth overall. It was their first outright MAC title since their inaugural title in 2000.
"Us seniors, we said from the beginning we want this," Sheffer said. "We want to beat Minster. We want to beat Fort Recovery. We want to beat everybody. This was our night tonight and we did it."
Minster, winners of the last three MAC titles entering this season (not counting the 2020 season canceled because of COVID), appeared ready to grab another with two runs in the top of the sixth. Hannah Oldiges and Kaycie Albers led off the sixth with consecutive singles. Rylin Trego, the No. 9 hitter, hit a two-out single to center to score both runners and put the Wildcats up 3-2.
Minster pitcher Mikaela Hoskins and the 'Cats defense sent Coldwater down in order in the bottom of the sixth. Minster threatened in the top of the seventh with runners on second and third base. But they were left stranded … the ninth and 10th runners left on base by Minster overall.
In the bottom of the seventh, No. 7 hitter Kendra Clune led off with a walk. No. 8 hitter Avery Knapke dropped a sacrifice bunt to move Clune to second. No. 9 hitter Stammen ripped a single up the middle to tie the game at 3-3.
"I've been struggling all year so I was ready for it. It came at the right time," Stammen said. "It was a sigh of relief. I was looking at (first base coach Allison Braun) because she's the one that helps me with my swings the most. When I got to first she was so proud of me, you could tell."
Madison Wendel hit a grounder to short, but the throw to get Stammen at second ended up in the outfield for an error. Sheffer followed with the solid hit to center that skipped past the valiant effort for a diving catch.
"They provided us with some energy," Wendel said of the bottom of the order coming up clutch. "Everyone was up in the dugout. We just executed when we needed to. … Amazing. Amazing. I wanted to win it last year so bad. We came close. This feels so different."
As for Sheffer, she admits she took a peek into the outfield as she was running to first to see where the ball landed.
"I saw it drop and I ran around first base and it was over," Sheffer said. "I was very happy. That's probably been my biggest hit. I've had some good hits but that one definitely tops it."
She was mobbed by her teammates as she sprinted toward the dugout to celebrate with them.
"We had some nerves, yeah," Sheffer said of Minster's two-run rally in the sixth. "We never let our heads down. We never gave up. That's what got us this far. … Our batting lineup has always been strong, even the bottom of the lineup they've come through. I love them to death."
As for Stammen, she wasn't surprised to see coach Kyle Ahrens waving her around third base. She also knew she had to turn it up a notch. Stammen knew the ball didn't travel far enough to typically score from second base … but she also didn't see it get past the fielder.
"I'm pretty quick so I know I can get places. I was nervous because I was like, oh gosh that hit did not get very far," Stammen said.
"It's so weird how much we turned it around from freshman year to senior year. We learned from our mistakes. … It's really tough but we knew we could fix things. We did just that."
In 2019 the Coldwater Cavaliers finished 9-14 overall and 0-7 in the MAC. They rebounded to go 19-9 and 5-2 in 2021. Wednesday's win moved the Cavaliers to 19-2 and 7-0.
"When we were in the third grade we played in the Minster Classic and won it," Wendel said. "That was the first time my grade won it, at least. We wanted to keep going. We wanted to win the MAC. That was our big goal for the season – win the MAC and win 20 games. … I've been wanting this since I was a little girl. All of us have."
Wendel and Minster's Hoskins had a pitchers' battle going for much of the game. Hoskins allowed six hits, four runs (two earned), struck out four and walked one in 6.1 innings. Coldwater's Wendel allowed eight hits, three runs (two earned), struck out four and walked three.
Coldwater's offense scored first with senior Maddie Sheffer's first home run of the season. She belted a lead-off shot in the second for the 1-0 lead.
Minster's Oldiges tied it in the top of the third with an RBI single to score Lyndi Hemmelgarn, who doubled.
Coldwater led again 2-1 in the fifth on Macy Sheffer's RBI single.
As for Minster, the Wildcats dropped to 16-6 and 5-1 MAC. The Wildcats were denied a fourth straight MAC title, but there's still plenty left to play for with the state tournament fast approaching.
"We didn't finish. We had the opportunity to put a lot more runs across the plate and we didn't take advantage of that," Minster coach Robb Hemmelgarn said. "And then we didn't finish them off in the end.
"We've lost to some very good teams this year. Last year at this time when we played Coldwater we hadn't seen a pitcher like Wendel. This year we beefed up our schedule and we've seen a lot of that style of pitching. We got hits when we needed. We moved runners over. It just wasn't enough in the end."
Minster left the bases loaded in the third inning. Of the 10 they left stranded, seven were in scoring position.
"Championship-caliber game," Ahrens said. "Minster has been the class of the league the last couple of years. Really proud of our kids for not giving up when we gave up the lead. They believed they could come back and they did. … Our seniors won us this game. Macy and Grace with big hits in the seventh, Maddie with the home run. … I'm so proud and happy for our kids. This is big for our program."