Senior Eli Rindler proved that lack of velocity is a powerful weapon against a good baseball team.  Minster hands Coldwater its first league loss behind Rindler's complete game five-hitter.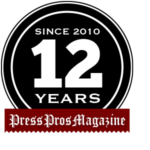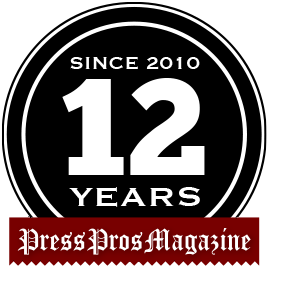 Minster, OH – It's fun to watch…if it doesn't happen to you.
That is, in this day of power fastballs, velocity and spin rates, once in a while someone comes along who throws just the opposite – capable of lulling you to sleep, giving you what the old-timers used to call "a comfortable 0 for 3."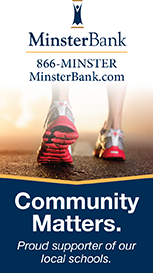 What hall of famer Ted Williams once described as, "Hitting is timing, and pitching is upsetting that timing."
That describes what Minster senior Eli Rindler did Wednesday night, pitching a complete game 5-hitter for his fourth win of the year to hand Coldwater its first league loss, highlighting a 3-2 win at Hanover Street Field.  The loss dropped the 6th-ranked Cavaliers (Div. III) to 13-5, overall, and gave future opponents something to consider…that is, if they can do what Eli Rindler did.
Featuring a breaking pitch that might not have reached 60 miles per hour, Rindler placed that pitch exactly where he wanted it, and when Cavaliers hitters began to time it up…he'd up the ante with a fastball that clocked in the mid-70s.  In short, he pitched just the opposite of modern-culture baseball, and was proud of how he did it.
"I like my deuce (curveball), I can say that,"  said Rindler with a broad smile, afterwards.  "I'm very comfortable throwing that way, because I know I've got my teammates behind me to catch whatever gets through."
And when Coldwater began to time him, scoring a pair of runs in the fifth on a walk and a pair of doubles, Rindler adjusted by taking things down a notch.
"I started to throw my curveball a little slower, to try to get them more on their front foot,"  he said.  "That's about all I did."
"The curveball was hard to wait on,"  said Coldwater coach Brian Harlamert.  "But we had a couple of well-hit balls in the first inning (hits by A.J. Harlamert and Braylen Harlamert), and a ball hit by (Reece) Dellinger into the wind that might have gone out on another day – the wind, and the air was very heavy today."
Coldwater ended up by scoring nothing after threatening in the top of the first, but Minster did more than threaten in their half of the inning, putting up three runs off Cavalier starter Keegan Bruggeman…on hits by Logan Kohne and Johnny Nixon, a walk to Nathan Beair, and RBI groundout, another run on a fielder's choice, and a third run on an infield single by Tyler Stueve.
Some dinks and dunks?  Yes, but those three runs would prove to be big, because after Bruggeman got his sea legs he was unhittable.  From the second through the sixth he would surrender just one more hit, strike out six, and walk two.  But the first inning did him in.
"He (Bruggeman) has pitched in some pretty good games for us, he was 4-0 prior to today, and he's beaten some good teams,"  said Harlamert.  "I don't know if it was a matter of being ready to play, or the fact of not having played since Saturday.  We were off Monday, it rained yesterday, and we didn't get a lot of hitting.  I thought after the first Keegan did a pretty good job, but if we get just one in the first it's a different ballgame."
Buggeman and Rindler were stellar through the second, third and fourth, until Coldwater broke through for their two runs in the top of the fifth.  Evan Harlamert reached on a single, scored on a sharp double down the left field line by Braxton Howell, Howell scored on a double by Casey Goodwin, and Goodwin was left standing on base when A.J. Harlamert popped up to the pitcher…and Braylen Harlamert grounded to first for the third out.
That's all they got, with the exception of a two-out single by Bruggeman in the top of the sixth.  Rindler then came out for the seventh and dispatched any and all drama by inducing a pair of fly balls to center fielder Chase Couse, and a ground ball out to Johnny Nixon at third base.  It took an hour and 47 minutes, and was about as slick as you can win a game – five hits, two strikeouts, and a walk.
"Eli's a quiet guy who just goes about his business,"  said Minster coach Mike Wiss, who took home career win 482.  "He was obviously on tonight, and we talked about changing speeds, and not fastball-curveball.  We talked about changing speeds on the curveball.  And I'm just proud as hell because last week we were up on St. Henry, and lost…we were up 7-1 on Ft. Recovery and it ended 7-5 with runners on second and third and two outs.  And then we went to LCC and lost 3-2 in the bottom of the seventh.  So today I asked our seniors about how we would take care of the seventh inning, and they took care of it."
Eli Rindler proved that in a day of radar guns and spin rate…slow can still play.
"I get that,"  smiled Wiss.  "We struck out 14 times against St. Henry the other day, and we had a 5-1 lead.  Today, just mix your pitches and spot them, get them out in front, and there were three innings where there at least two fly balls in the inning.
"We're not going to strike people out.  We have to pitch to contact and play defense, and today we did."
Minster (13-6, 4-4 in the MAC) won it with 3 runs on four hits and had no fielding errors.
Coldwater (13-6, 6-1 in the MAC) lost it with 2 runs on five hits and played error-free.
Anything about the glass being half full when you drop a game like that?
"We play Delphos (St. John) tomorrow and we might see someone similar (to Rindler),"  said Harlamert.  "Hopefully this helps us for tomorrow."
Other Notes:
Coldwater centerfielder Reece Dellinger claimed the defensive gem of the day, robbing Minster's Johnny Nixon of a gap double in the third inning with a diving catch of his line drive in the right center.
And Johnny Nixon signed a letter of intent this week to attend Mount Vernon Nazarene (NAIA, Div. II) to play baseball next fall.