Izzie Wilson and Ella Erwine swatted two-run homers to propel Olentangy Berlin to an 8-4 win over state-ranked Marysville, forcing a tie in the Ohio Capital Conference Cardinal Division with just one game remaining.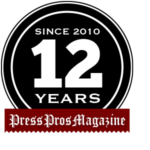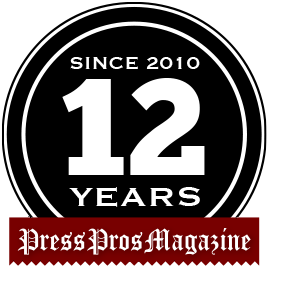 Delaware, OH – Although the youthful Olentangy Berlin softball team features just one senior, the Bears celebrated Senior Night with gusto Wednesday, gorging on chocolate cake after notching one of the biggest wins in the program's four-year history.
"It always feels good beating Marysville," Berlin coach Jenna Haskins said, with a sly wink, "but especially this year with so much riding on this contest and it being on our home field, where we haven't lost this year. Even though we split with them last year, too, this certainly will go down as a signature win for our program."
Izzie Wilson and Ella Erwine each smacked two-run homers and Syd Davis went 3-for-3 as Berlin knocked off Marysville, 8-4, to force a tie in the Ohio Capital Conference Cardinal Division with just one game remaining for both teams. Marysville (20-2, 8-1) will play at Olentangy while Berlin (16-3, 8-1) travels to Thomas Worthington on Thursday.
This was a must-win game for the Bears, and they played like it, teeing off on the Monarchs' accomplished two-headed pitching monster in Tareyn Borne and Abby Christian, which came in having allowed only 25 earned runs all season. Fifth-ranked in the Division I state poll, Marysville had outscored its opposition, 223-35, with its lone loss (1-0) coming to Buckeye Valley in Myrtle Beach, S.C., on March 29.
"They handcuffed us pretty good in the first meeting," said Wilson, referring to an 8-1 defeat on April 26, "but we really squared up on them tonight and we attacked right from the get-go. Both pitchers are fairly similar and our approach didn't change at all."
Wilson, a junior centerfielder who has committed to play at Ohio University, set the tone with a magnificent running catch in the gap in the first inning to rob leadoff hitter Abri Schmutz of extra bases.
Then, Wilson hit an opposite-field home run in the third to give Berlin a 3-2 lead that it would never relinquish. The left-handed leadoff hitter is batting .485 and leads the team in homers (four), triples (six), runs (30), slugging percentage (0.955) and OPS (1.507).
"Honestly, I wasn't really trying to do anything special there but just put the ball in the play," said Wilson of her homer. "We were down at the time and I was just trying to make something happen."
Haskins, who starred at Marysville from 2000 to 2003 under her maiden name of Tullis, said she moved Wilson from the middle of the order to the top simply to get her more at-bats and serve as a sparkplug.
"She literally does it all for us," said Haskins, who coached at Olentangy Orange before agreeing to head up the new program at Berlin.
Erwine smoked her two-run homer in the fourth off the centerfield scoreboard – squarely hitting an advertisement for State Farm Insurance, including the name of agent Amanda Erwine, Ella's mother. Erwine also hit an RBI double in the second.
"My Dad actually called it before the game, but not hitting Mom's sign," Erwine said, laughing. "I'm not a home run hitter by any means, but I felt like we had their pitchers sized up pretty good and we all realized how big this game was for us. This is an incredibly close-knit team and we've all felt since the beginning of the season we had a chance to do something special."
Davis hit three singles, walked and drove in a run. Jocelyn Franz also added an RBI-double in the Bears' 11-hit attack.
Kali Bateman, Berlin's only senior, went the distance for the pitching win. She scattered seven hits – all singles – a fine achievement considering Marysville came in averaging 10.6 runs per game and boasting a .391 batting average.
Furthermore, Born (7-1. 1.23 earned run average) and Christian (13-0, 1.40) couldn't handle Berlin's high-powered and diverse attack scoring 9.4 runs and batting .385.
"It just wasn't our night," said Marysville coach Jennifer Segner-Maxwell, who – like Haskins – starred for the Monarchs from 1993 to 1996, earning first-team All-Ohio honors and making the school's athletic Hall of Fame. "I guess I'd rather lose this one and still have a chance to come back and at least share the title tomorrow.
"Things just weren't clicking for us offensively or defensively tonight. Sometimes our pitchers put a little too much pressure on themselves. But give a lot of credit to Berlin and Jenna. That's a really good hitting team and a program on the rise. Since they also beat us here last year, I would say they're our chief rivals now."
Senior Abby Gindlesberger drove in a pair of runs for Marysville, which will enter the Central District tournament next week as the No. 3 seed behind Lancaster and 2021 state runner-up Watkins Memorial. They are ranked second and third, respectively, in the state coaches poll. Eighth-seeded Berlin wouldn't meet Marysville again until regional play.
"It will be interesting to see how we respond to this," Segner-Maxwell said. "We're either going to fold or respond like a champion does. I've been coaching here a long time I truly think we have the makings of a special season here, and that's saying a lot considering all of the great teams we've had. We've got an awful of talent here and we're capable of going a long way."
Segner-Maxwell played on Marysville's winningest team that was 26-1 in 1995. The Monarchs have won 10 district and 22 conference titles and were regional champion once (1993) and runner-up six times.