They're 11-5 after five weeks of off and on baseball, and their five losses have all been to state-ranked teams.  So with the tourney draw this weekend, why isn't Russia being talked about more favorably in area Division IV baseball?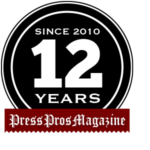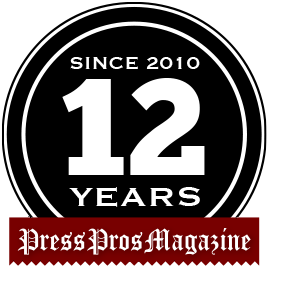 Pleasant Hill, OH – Kevin Phlipot (pronounced Flip-oh) and the Russia Raiders won their eleventh game against five losses Monday night, a 3-0 shutout over host Newton, and did it in the manner in which they normally win.
Business-like.  Not much flash.  Not a lot of hollerin'.  A few parents maybe, but as for the players they pretty much went about their business.
Starter Xavier Phlipot (pronounced just like coach) pitched the first four innings, gave up a hit, didn't walk anyone, and struck out four.
Reliever Braylon Cordonnier pitched the final three, didn't give up a hit, struck out three…the perfect complement on a staff that's perhaps had more quality arms this spring than innings to go around.
Newton, playing its first season in the new Western Ohio Athletic Conference, lost for just the third time.  And the Indians are hot in the running with Arcanum for the inaugural league title, having already won thirteen times under coach Jordan Kopp, whose teams typically play sound baseball, articulate 'smallball' to near-perfection, and have a couple of pitchers who just throw strikes and get outs.
Yet, in the latest OHSAA polls for Divison IV baseball, neither Russia (who's 6-1 in league play and trails only Fort Loramie) or Newton (13-3, 8-1 in league play, and tied with Arcanum) are to be found, or barely mentioned.  Russia did receive 3 votes in the Week 4 poling.
Style of play, perhaps?  They scored inauspiciously Monday…an unearned run in the first , took advantage of a pair of Newton errors to score again in the fifth, and tacked on an insurance run in the seventh on a walk and stolen base by Braden Monnin and an RBI single by Grant Saunders.
They played error-free defense, got air-tight pitching from Phlipot and Cordonnier, and no one made a big deal about it on their way to the bus.
Phlipot kind of shrugged at the question:  Why is area baseball so quiet about Russia?
"We're solid, but we don't beat our chests about anything,"  he said following Monday's win.  "All five of our losses have been to state-ranked teams…C-J, Arcanum, Minster, Coldwater, and Loramie.  They were 3-2, 2-1, 5-4-type games, and a couple of walk-offs.
"We're no all-star team, but we're confident with who we have.  We think we can win every game.  We think we're just as good any anybody we play.  We have the pitching…but we have been shut down offensively at times, so we don't come into any game too over-confident.  We do have three, or four, good starters, we play good defense – guys who can play all over the place – and while we've been sporadic, one through nine we can swing the bat."
Their one league loss was to Fort Loramie, who is ranked (#13), but Loramie was also one of Russia's six league wins.  And lest anyone forget, this is largely the same team that lost in last year's regional final game to Fort Loramie…on one of those sporadic days when they didn't hit.
"People haven't talked about us because we've had a lot of hits this spring, but we haven't put a lot of runs on the board,"  said winning pitcher Xavier Phlipot.
"We've played a lot of close games and just let our pitching do the work.  We've played some good teams – Chaminade-Julienne and Coldwater were very good – but C-J was the only team that you might call prohibitive.  We lost to Loramie in the regional final last year, so we're looking to get right back there.  We have some big expectations, a #1 or #2 seed, hopefully, and get back to where we were last year and then to state."
Newton's Jordan Kopp believes his team is typical of other 20-win teams he's had over the past three seasons.  They play in a beautiful complex at Newton High School, take a lot of pride in their baseball, and somehow always find a way to be in contention come the seventh inning.
"We're really not looking that far ahead, because we've got a very big week,"  said Kopp.  "We've got Arcanum here tomorrow night for the league title, and that's our focus.  We've played some good games this year, and a couple where we didn't play very well.  They reason we played tonight (Russia was a game added to their schedule over the weekend) was to get ready for tomorrow.
While 13-3 is impressive, Kopp points to the inconsistency of getting to play as being an obstacle to being even better.
"We've had weeks where we've played five games, and then weeks where we've played maybe twice, or even once.  Not a lot of games in succession.  And that's where we've struggled.  We've seen some good pitching, some good curveballs today, but our guys just haven't seen it enough to where we can get into a good rhythm."
And like Phlipot, Kopp feels good enough about his team to say that in sixteen games…they could have won them all!
"I don't think we've seen a team yet that we couldn't beat,"  he assured.  "Our sectional is the best in the state with Loramie, Russia, us and a couple of others.  It's not easy, and it'll be interesting.  Russia's going to be a #1 or #2 seed, Loramie's going to be there, so we're going to have a challenge.
"But we'll focus on that when we get there.  Right now we've got a chance to win our third league title in the last four years…and only our fourth title in school history.  We're excited, the weather's changing, and we're ready to go."
Good answers from both Phlipot and Kopp.  Bottom line:  No chest-beating, but don't take them for granted.
Russia is greatly motivated by their regional loss last year to Loramie, and just five years removed from losing 2-1 to Minster in the Division IV state title game.
And Newton has been overlooked for years because of the overall strength of the then Cross County Conference.
But both can take some motivation from last year's state championship and Warren John F. Kennedy winning the Division IV title…with just 10 players on its roster.
Truly…it really is the size of the fight in the dog!