Hilliard Bradley used timely hitting, efficient pitching and steady defense to surprise highly-touted Olentangy Liberty in OCC softball action.
Lewis Center, OH — Diving catches and ropes into outfield gaps defined Hilliard Bradley softball's performance against Olentangy Liberty on Monday.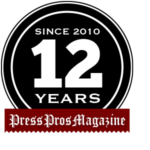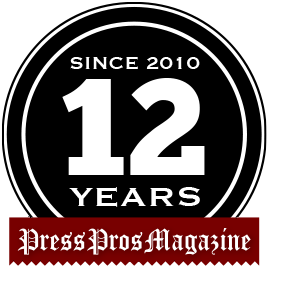 Hitting the road to face a conference rival ranked 14th in the state by MaxPreps, the Jaguars (16-3) received production at the plate and dependability on defense throughout their lineup, defeating the Patriots (12-4), 7-3.
"That's the No. 6 seed in the area; there's 42 other teams they're above," Bradley coach Kevin Moody said. "Getting a win against this program, I mean, you see their athletes. My gosh, they're fantastic. They know the game. They have high IQs in softball and for our kids to come through and get a win with timely hitting and some strong defense, I think says a lot for us."
Bradley led from the second inning onward in Monday's matchup.
Extra hitter Hannah Hashman gave the Jaguars that initial lead with an RBI single, then came home to score on an infield hit from catcher Loghan Cromer.
First baseman Jillian Meszaros expanded on that advantage by tagging a ball into the right-center field gap an inning later, plating two runs while picking up a double. The Jaguars led 5-1.
None of them had the hardest hit ball of the day, however. That honor belonged to Bradley second baseman Taylor Hopkins.
With her team's lead cut to 5-3 following back-to-back scoreless innings at the dish, Hopkins smoked a laser of a hit to the left-center field wall for the squad's second RBI double.
Hopkins scored on an error to close a productive day at the plate for the Jaguars against Liberty ace pitcher Lindsey Leeds.
"I think they were patient," Moody said. "Last time we faced her she got us to chase a lot. She's a very good pitcher. So you've got to make sure you hit the ones that she gives you, try to stay off the ones that she tries to get you to bite on. I thought our kids did a nice job today doing that."
Bradley's pitcher, Chloe Sayre, surrendered three runs in three innings to open the action. Liberty's Ashley Chevalier tagged a ball up the third base line to score two runs in the third frame.
But no runner so much as reached third base against Sayre from the fourth inning on.
Her control stood out above everything else, as the junior recorded just one walk and no hit by pitches Monday.
"I thought Chloe pitched incredible. Got in a groove, trusted her defense. It's not about the strikeouts, like they say in Bull Durham, 'Strikeouts are fascist,'" Moody said, laughing. 
Moody added that Sayre's preparation has been key to her success in the circle, breaking down matchups with Cromer and executing both their and the coaches' gameplan.
"It's just kind of like inside, outside, high, low, seeing their weaknesses so that you can accentuate those," Sayre said.
Sayre added that the defense behind her is what helped her settle into the game, and those fielders made their presence known throughout the contest.
The Jaguars recorded one lone error, which came in the first inning. Third baseman Andrea Day nailed a runner at the plate in the third to help limit the damage in the Patriots' only multi-run inning.
"They're not selfish, they know they have a job to do," Moody said. "So as soon as that ball is put in play, they move to their spot where they're supposed to be. They're not standing around and being fans, they're being active participants in the defense."
Perhaps no defender stood out more than center fielder Kenna McClelland, though.
McClelland speared a ball from inches above the grass on a diving catch in the above-mentioned third inning, and held on through a collision when she and left fielder Izzy Scaff called each other off too late on another fly ball.
"Not just her size, she goes after balls and she talks to [the other outfielders] constantly," Moody said. "But she's one of our two seniors and she directs the bench too. She's the fun-loving, girl Kenna that just loves this game, loves her teammates and she brings that confidence other kids can have."
Bradley returns to action against Olentangy Orange Wednesday. Liberty will take on Hilliard Davidson the same day.
"We just have to be confident through the whole thing," Sayre said. "This was a big game for us, we still have two more until the tournament. Winning our conference, obviously we want to do that, but we still have two more games so we just have to stay calm, focused and make the plays."