The Buckeyes led 8-3 after three innings, but as has been their habit they stopped hitting and the bullpen couldn't keep runs off of the scoreboard.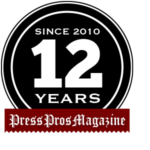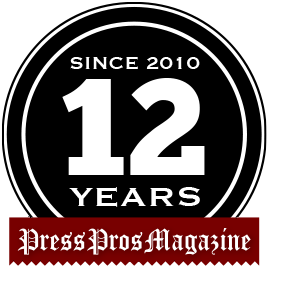 Columbus, OH. – The scoreboard read that Ohio State had a five-run lead over Rutgers after three innings. The potential for a boat race appeared to be high.
With the wind blowing out to the tune of almost 20 miles per hour and the temperature in the high 70s, designated hitter Drew Reckart had a two-run homer and right fielder Mitchell Okuley followed with a solo bomb in the bottom of the inning.
By then, starter Justin Sinibaldi had been pulled and was watching from the dugout. He got just two out in the first inning in giving up four runs.
Death on a Sunday afternoon for the Scarlet Knights, right?
Not by a long shot.
For the umpteenth time this sad season, the Buckeyes played baseball like a football team with a leaky secondary. They could not stop the other team.
Rutgers launched seven home runs of its own, including two each by center fielder Ryan Lasko and catcher Nick Cimilllo, in winning 11-8 to sweep the three-game series before 751 at Bill Davis Stadium.
A five-run sixth inning flipped the game.
Lasko, a sophomore, hit five home runs the final two games.
"No doubt. No doubt,'' Ohio State coach Greg Beals said about the lead not being safe in the conditions. "You certainly have to keep playing on a day like today against a team like that. They are not going to lay down. They are physical offensively and have a lot of power potential. On a day like today no lead is safe.''
Right-hander Wyatt Loncar, who is in his first season as a starter, pitched well until there was one out in the sixth with an 8-3 lead.
Then Josh Kuroda-Grauer was hit by a pitch and stole second. The No. 8 batter, right fielder Richie Schiekofer, singled to center to drive in the first run of the inning.
DH Jordan Swenney walked, and that was it for Loncar.
Reliever Ethan Hammerberg's second pitch to Lasko was smacked for a three-run homer.
"We were just up in the zone today and when we got hurt, we couldn't keep it in the ballpark,'' Beals said. "They capitalized on the pitches that they needed to. Loncar gave us a really good start, but he was done. We had to go to the bullpen, and we felt good where we were at with the bullpen. We just didn't execute pitches there.''
There was a lot of fun for Ohio State the first three innings. Catcher Brent Todys and right fielder Mitchell Okuley each had two-run singles in the first inning.
It appeared the bats would never stop popping after the homers by Reckart and Okuley in the third.
But, just like that, the bats went silent. The batting order had four hits the rest of the way.
"I think the other thing you can't leave behind is that it's easy to talk about the bullpen giving up the lead, but we didn't score for six innings,'' Beals said. "We left 14 guys on base. We weren't able to get the hit when we needed to. That was the difference in the game. We had opportunities offensively.''
No one knows whether the Knights (36-9, 15-3) can handle the top-flight teams.
Their non-conference schedule was full of mid-majors and the only name teams were Coastal Carolina and North Carolina-Wilmington. They caught the latter team in a funk. Outside of Iowa, which won two of three games, the Knights have played the bottom of the Big Ten in Penn State, Minnesota, Indiana and Ohio State.
For good reason, Rutgers was unranked this week and has an RPI of 49.
The Buckeyes (13-25, 3-13) are on their way to perhaps their worst season ever. They have lost nine of their last 10 games. The team is 13th in the conference in defense with 73 errors, 12th in earned run average and 10th in batting.
The task to get this team started toward respectability in 2023 appears enormous. Shortstop Zach Dezenzo, multi-position infielder Marcus Ernst, second baseman Colton Bauer, catcher Brent Todys and closer TJ Brock are just a handful of seniors won't be back.
There are building blocks in star left fielder Trey Lipsey, a true freshman, and center fielder Kade Kern, a sophomore.
Not a single pitcher, though, has shown any type of consistency.
How has Rutgers done it behind third-year coach Steve Owens?
The Knights play in the worst facility by far in the Big Ten in Bainton Field. Only recently have a practice field and batting cages been added.
The team has no tradition.
In Division I baseball, Owens was a no-name despite having compiled 245 wins at Cortland, 342 at Lemoyne and another 327 at Bryant before finally getting this shot.
His Cortland teams went to four Division III World Series. LeMoyne played in three NCAA tournaments and Bryant three.
The going was hard immediately with Owens' first season being shut down after 15 games by COVID-19. Last season, the record read 21-23.
There is grassroots building, yes, with 12 freshmen and 12 sophomores on the roster. But Owens has accelerated the process by adding five graduate transfers, including ace Jared Kollar. He surely is a contender for Big Ten pitcher of the year.
The everyday lineup includes three transfers, Cimillo from Manhattan, left fielder Evan Sleight from Virginia and right fielder Richie Schiekofer from Maryland.
"They're athletic, they are physical and they have a lot of experience,'' Beals said. "That's an older ballclub that has been around the block and played together. That's a good combination for a college baseball team to have that experience and to physical like they are.''
Rutgers will find out just how good it really is next weekend when it hosts mighty Maryland. After three games against Bowling Green, the next test comes at Michigan.