Frustration for the Buckeyes was senior shortstop Zach Dezenzo flying out to the warning track in center field three times in five at bats. The team stranded 10 baserunners.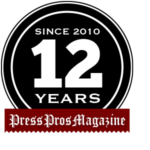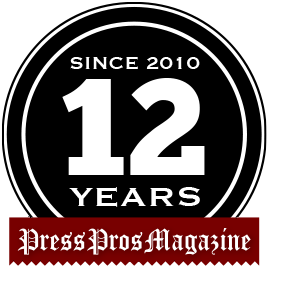 Columbus, OH. – To this day, legions of people inside and outside Big Ten country believe that it was a gaffe of colossal proportions that Rutgers was granted membership into the conference during the summer of 2014.
Then commissioner Jim Delany said the university would give the conference a large footprint in the New York-New Jersey area. He saw dollar signs.
What had Rutgers ever done in athletics besides lose money and play to empty seats in almost every sport? Delany's folly?
But take a look at the Scarlet Knights' baseball team that is leading the conference.
Rutgers got two home runs from left fielder Evan Sleight and one from first baseman Chris Brito and ace Jared Kollar was just good enough in a 6-4 victory over Ohio State before 1,581 on Saturday night at Bill Davis Stadium.
This team leads the Big Ten in batting average, runs, slugging percentage, earned run average and fielding. The lineup has seven players batting more than .300.
It is 34-9 overall, 13-3 in conference and has an RPI of 49 in what looks to be an NCAA tournament team. The darts in the resume are a non-conference schedule loaded with mid-majors and playing in the ninth-best conference, according to Warren Nolan.
The Buckeyes, meanwhile, continued to get farther away from the eighth and final qualifying spot for the conference tournament. They are 13-24 overall and 3-11 in the conference.
"They're a good ballclub, no doubt about it,'' Ohio State coach Greg Beals said. "But I also think they are beatable. We played them tough tonight, but what good ballclubs do is take advantage of things. (Nate) Haberthier pitched well tonight, but he made a couple of mistakes and they made him pay for it. It's a tough loss for him.''
Haberthier gave up 10 hits and five runs in 6 1/3 innings. He walked two and struck out four. Between the second and sixth, he gave up five hits and at times was masterful.
It was a teeth-gnashing kind of game for the Buckeyes. They left 10 men on base, including on second and third in the first inning, on first and second in the third, on second in the fifth and on second and third in the seventh.
"We've always had the fight and we're really close, but there are no moral victories for that,'' Beals said. "Part of me hates the fact how close we are instead of winning. Ohio State should be winning, and we've got to win some of those moments. We had a couple of opportunities to win the moment and we didn't. We need to get an out when we need one and get a hit when we need one.''
Rutgers took the lead for good in the seventh on Brito's one-out shot to left and, right after him, Sleight's bomb to center.
The Buckeyes made a go of it in the bottom of the inning when catcher Brent Todys led off with a home to make it 5-3. But Marcus Ernst with a single and Trey Lipsey with a double were left on base.
In the eighth, Mitchell Okuley led off with a home run to right to make it 6-4. Todys followed with a single, but he got no farther.
For as dreamy a season as Rutgers has had, the best player on the diamond might have worn scarlet and gray.
The box score is black and white, but it doesn't always tell the true story. It read that senior captain Zach Dezenzo of Alliance, Ohio, went 1-for-5 with one run scored. He led off the third with an opposite-field double to the wall in right-center and scored on a single by Kade Kern.
What that piece of paper doesn't show is that Dezenzo flew out to the warning track in center field in the first, fifth and seventh innings.
"It is (frustrating), but at the same time my process and my goal at the plate is to hit the baseball hard,'' he said. "That's what I'm doing right now. My outs are hard outs. Hitting the ball to the warning track, I can live with that.''
No Ohio State player has hit the baseball harder than him this season. He extended his hitting streak to five straight games and 10 of his last 12 games.
He has set a career high for home runs and is on course to set career highs in runs, total bases, doubles and runs batted in.
This was something of a red-letter game for Dezenzo in that he returned to his natural shortstop position for the first time since March 6 against Army in Fayetteville, North Carolina.
In that game, he was moved to designated hitter because of a sprained UCL in his right elbow. It had been yapping at him for some time.
Dezenzo was a DH for eight games before moving to first base for the next 17 games.
"It felt great to be back at short today,'' he said. "I felt comfortable and confident and under control. The elbow is feeling a lot better.''
This is his farewell tour as a college player, and he's going out strong. He is batting .284 with 12 home runs and 37 runs batted in to lead the club in both categories.
It hasn't been easy. Dezenzo slumped to .225 after going 0-for-4 against Pittsburgh on March 5.
The thing about him is, good day or bad, there are no temper tantrums. He's cerebral and not rah-rah, and he simply went to work on his approach at the plate.
Dezenzo went on a six-game hitting streak to raise his average to .246. His average bottomed out at .242 on April 5 before he started bashing the ball.
"There was a lot of stuff that didn't go my way early on, and I don't know why,'' Dezenzo said. "I have had that track record of slow starts and then I pick it up. I stay the course. That has been my thing. I put in the work and if I trust that good things will happen. I try to stay consistent.''
Dezenzo has a degree in sports industry and a minor in leadership and is in the masters program in sports management. He was a Big Ten Distinguished Scholar the previous two years.
He came to Ohio State as a coveted recruit out of Marlington High School and lived up to his promise.
How does he view his career?
"I'm prouder of my growth off the field as a man and as a human being,'' Dezenzo said. "I've been able to grow from as an 18-year-old wild-eyed kid coming in here as a freshman to having more of a leadership role. I've taken people under my wing and tried to be the best teammate.''
There is still a lot of baseball to be played for the Buckeyes, but the Major League Baseball draft has to be on his mind.
In 2021, no team chose him over 20 rounds. But there was a reason. He was looking for the right fit.
"I had some opportunities,'' Dezenzo said. "A couple of teams wanted to pick me up. It wasn't about the dollar amount that I necessarily was looking for. I wasn't asking for a ton. I saw no problem coming back for a fourth year and betting on myself. I don't have as much leverage being a year older now. But if I have a shot I'm going to take it.''