Sophomore left-hander Isaiah Coupet was one out from getting out of the inning, but a walk loaded the bases and reliever Jake Johnson gave up a shot to center by Ryan Lasko.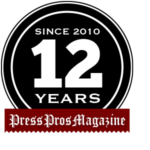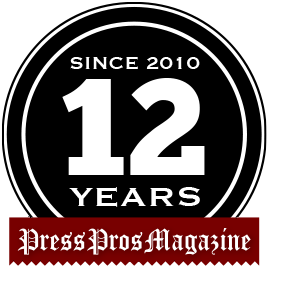 Columbus, OH. – There's no getting around Ohio State's 13-3 loss to Rutgers that featured center fielder Ryan Lasko seemingly putting on an audition to be elected to the college baseball hall of fame in a single afternoon.
It was difficult to watch, unless you were a parent, relative, friend or girlfriend of one of the Scarlet Knights.
Lasko hit three home runs and doubled in driving in six runs in a victory that kept his ballclub in first place in the conference before 1,028 on Saturday at Bill Davis Stadium.
For the Buckeyes, it was their eighth loss in 10 games and pretty much doomed them to a seat in front of their flat screens watching the conference tournament in Omaha.
It was their seventh loss by six or more runs and their third by double digits.
Like most of their games, though, there was a point in the ballgame when Rutgers (35-9, 14-3) was pedaling hard to stay in front.
With the Knights leading 1-0, the turning point came with two out in the sixth when Lasko hit a grand slam to dead center off reliever Jake Johnson. Seven runs scored during the inning, making it 8-1.
Ohio State (14-25, 3-12), as it has for most of this season, crossed the fine line between staying in the game and playing catch-up.
In that inning, starter Isaiah Coupet struck out lead-off man Chris Brito, but walked third baseman Tony Santa Maria and gave up singles to center to left fielder Evan Sleight and second baseman Josh Kuroda-Grauer.
By then, Coupet was at the 100-pitch mark and tiring. Catcher Andy Axelson, the No. 9 batter, worked the count to 3-and-2 in fouling off a number of pitches.
Axelson got his well-deserved walk and up stepped Lasko. You already know the outcome.
"It was the sixth inning and that was the story of the game,'' Buckeyes coach Greg Beals said of Axelson's at bat. "That busted the game open. Yeah, give him credit for a quality at bat for getting a walk. But we've got to make them earn what they get. Coup had over 100 pitches. He walked two of the last three batters and his pitch quality had just gone down. It was time to get Jake Johnson.''
The bases were loaded for Lasko, and he is batting. 349.
Johnson has been one of the more reliable relievers when it comes to getting anywhere from one out to three or four.
"Jake got into a full count situation, a deep count, and he threw an elevated slider,'' Beals said of the home run ball. "On top of the elevation of the pitch, it was also the fourth or fifth slider (Lasko) had seen in the at bat.''
Ohio State is on course to have one of the very worst seasons in its history.
In 2017, they finished 22-34. This team must finish 9-5 to have a shot at matching that record.
The worst stretch for the Buckeyes came in the 1970s with a 13-21 record in 1971, 11-25 in 1972, 14-24 in 1974 and 17-22 in 1975.
Through all this angst, though, one can tell that the team still has a fighting spirit.
How have the players managed to keep playing hard?
"We always talk about next pitch and next moment,'' Marcus Ernst said. "We try to leave stuff in the past and live in the future as much as possible. That's one pitch, one at bat and one inning at the time. There are a lot of guys in that dugout counting on us. You've got to compete.''
Ernst, a senior from Dublin Coffman High School, has had one remarkable season since starting with a four-game hitting streak way back in March in Port Charlotte, Florida.
He has had a 12-game hitting streak and has had runs of hits in six of eight games and seven of eight. The longest he has gone without a hit has been two straight games twice.
Ernst leads the Buckeyes with 10 two-hit games and six three-hit games. He had a 22-game streak of reaching base.
Before the weekend's games, he ranked eighth in the Big Ten in batting at .360, ninth in sacrifice flies with four and 10th in on-base percentage at a stunning 469.
Yesterday, he had a double in four at bats.
What makes this production more impressive is that Ernst has played third base, shortstop, first base and left field and even two positions during a game.
The count reads 16 games at third, seven at first base, three at shortstop, one in left field, four at first and third and two at short and third.
Ernst has seven – count them – gloves and mitts.
All this comes from a man who batted .205 in 36 games in 2021. He batted .257 in 25 games as a freshman and .250 in the 2020 season that was shorted to 14 games because of COVID-19.
"I think it's just maturity,'' Ernst said. "The last couple of years I felt like the young guy a little bit. This year, I've stepped up as a leader. I think that has led to my performance off the field and on the field. I've taken care of myself academically and in the community doing what I can in order to help out. That has translated to the field.''
His preparation during the off-season had to be impressive in order to get these results.
"Coming into the season I was trying to build consistency, and I've been fortunate to be able to do that,'' he said. "I've struggled in the past with that. Baseball is a very mental game and you've got to prepare for the ups and downs of the season and a lot of it is physical with your swing and defensively. There was a lot of work that went into the season and it.''
When Zach Dezenzo came up with a sprained ligament and in his right elbow and was moved from shortstop to first, guess who lent him a mitt?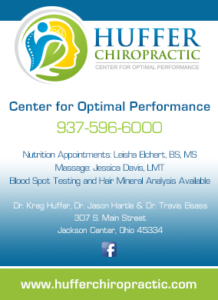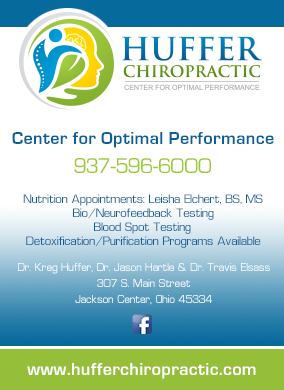 Of course, it was Ernst.
Versatility has been his watchword since the sandlot days.
"I think growing up I was always taught to find a way to get your name on the lineup card,'' he said. "I think I've carried that here at Ohio State. The last couple of years that's how I've gotten into the lineup – playing multiple positions.''
Beals is grateful to be able to lean heavily on Ernst. Oh, and he usually bats lead off.
"You've got to like Marcus Ernst,'' Beals said. "He does everything he needs to do and what we need to do. He takes all the information that he gets. He's a smart young man. He thrives on it. He's very valuable to our ballclub in a lot of ways. His versatility is valuable.''