13-23 as they enter the final tri-mester of the season, the baseball Buckeyes aren't where they thought they might be…but they're still where they need to be with the future in mind.  I'll explain.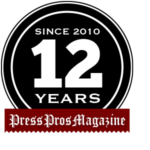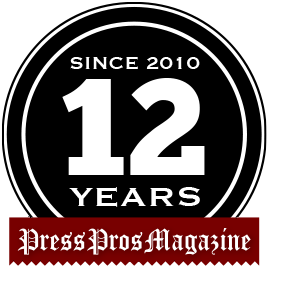 Columbus – I'm not crazy about the Ohio State Buckeyes being 13-23, and 12th in the Big Ten standings at this point in the season.  No one is.
And I'm not privvy to all of the issues as to why – reasons why they aren't in the top six vying for a Big Ten Tournament berth – if there are any that I can't see for myself.
I don't have any particular issue with coaches or players.  In fact, if you did then you'd have to clean house with about half the conference and start over…and that's unnecessary, an over-reach!  There's a lot of Big Ten programs, and good programs at that, in much the same boat as the Buckeyes.
The bottom four, Indiana, Ohio State, Michigan State, and Minnesota have been conference blue bloods for years.
The top four, Rutgers, Illinois, Maryland and Iowa have a lot of key upperclassmen…stocked with seniors who took advantage of the extra year of eligibility granted by the NCAA because of, you know…C-O-V-I-D!
The fifth, sixth, seventh, and eighth place teams all have losing conference records, and someone is apt to make the conference tourney with a losing record.
So at 13-23 this is no time for finger pointing…or who's to blame.  It's not nearly as complex as it would be in football, and in fact, it's comparable.  People fumed over last year's defense, while young players like Tommy Eichenberg, Cade Stover, and Denzel Burke made enormous strides…because they were forced to play.  Opportunity.  Development!
Those three, and others, will be back as players to build around next fall.  As will Trey Lipsey, Nate Haberthier, and most of the Buckeyes young pitching staff next year. Get it?
While we'd love to count wins this weekend when Rutgers comes to town, and through the remaining 20 games on the schedule, I'm going to watch with more intent on the number of remaining innings pitched, and at bats.  It's true that they could still climb over those bottom five teams to be one of the eight qualifiers for Omaha and the Big Ten Tournament.  But to do that they're going to have to win their three remaining Big Ten series with Rutgers, Northwestern, and Penn State…and likely sweep a couple.  It could happen, but it might not.
In the meantime players like Lipsey, Kern, Haberthier, and Blayne Robinson are going to get the kind of development time that Wednesday games with Cincinnati and Marshall cannot provide – something more relevant than the Prospect League and fall baseball.  I'll be very interested in those at bats this weekend against Rutgers, whose weekend mound rotation includes a pair of graduate students, Jared Kollar and Nathan Florence.
I'm going to be interested in innings pitched against the likes of hitters Nick Cimillo (rs-junior, .400) and Danny DiGeorgio (grad. student, .386).  Rutgers has several fifth-year players who've taken advantage of the extra year granted by the NCAA and currently stands atop the Big Ten standings with a team batting average of .318.  They've pitched, too.  The team earned run average is 3.22.
If you believe in the numbers (and it's hard not to), Ohio State is batting .271 (up 26 pts from last year), and pitching to a 6.34 average of earned runs allowed, twice that of Rutgers.
The Scarlet Knights are 33-9 through 42 games, and yes…they stand atop the Big Ten for the first time as a conference member with a record of 12-3, having lost only to Penn State, and twice to Iowa.  Notable wins:  They swept Indiana in a four-game series, and they swept Nebraska in a three-game series, and beat the Huskers 19-1 in the finale.
So yeah, I'm really anxious to watch this weekend – anxious to see how this challenge is absorbed by a young Ohio State roster who will never have a better opportunity to play spoiler and make their own case for a late drive for Omaha.  It's kinda' now or never, and they don't have to read that here.
How will they respond?
Well, Zach Dezenzo hit .471 with four doubles, three home runs, and nine RBIs at Michigan last week.
Sunday starter Wyatt Loncar held the Wolverines hitless through the first innings on Sunday, and 2 runs on 2 hits through five pitched.
Nate Haberthier pitched well enough to win in the series opener, 5.2 innings, 3 runs on 5 hits with 4 strikeouts.  And he left with a lead.
And TJ Brock delivered two heroic relief performances, one to keep the Buckeyes in the game in Friday's 10-inning loss;  and one to seal the win in Sunday's 6-5 finale.
Lipsey hit the tying home run in the final at bat on Sunday, and is currently hitting .319.  He raised his average 19 points in the Ann Arbor series.
And Marcus Ernst is hitting .360, was 6 for 13 against Michigan, and sits ninth in the top ten of conference batting.
So…yeah.  This will be a good weekend for counting!