For the second time in three days Troy and Tipp swapped miles and outcomes along I-75.  After a sloppy loss on Tuesday, Troy atoned with its best baseball Thursday and a 2-hit shutout win by junior Andrew Helman.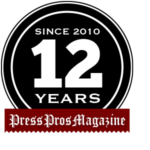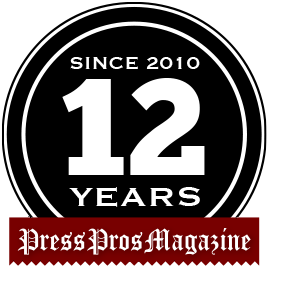 When we saw Troy junior Andrew Helman beat Greenville a month ago he was good, shutting down the Green Wave and drawing this promise from coach Ty Welker.
"He's only going to get better."
Thursday afternoon he made Welker look like 'Carnac' the Magnificent, the old Johnny Carson soothsayer who could predict the future.  Helman spread four late-game hits in a 2-0 shutout to raise Troy's record to 13-3, while proving he could be both dominant, and engineering, as well.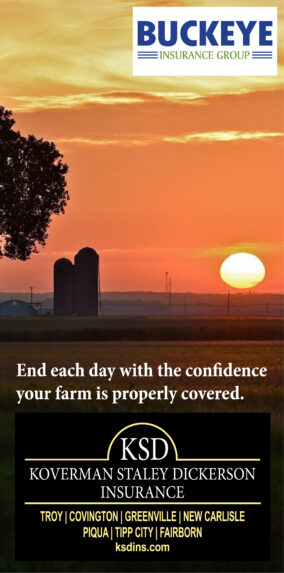 He was dominant for the fact that he struck out seven of the first nine outs he retired.  The first time through the order he simply threw the ball by the Tipp hitters who correctly guessed what was coming…and still couldn't catch up to it.
He was so good, in fact, that he no-hit the Red Devils until there were two outs in the fifth inning, when catcher DJ Martin finally poked a fastball into right field for their first hit of the game.
He was engineering for the fact that after Martin's hit teammate Max Dunaway reached on a throwing error by Troy third baseman Connor Hutchinson to put runners on second and third with two outs.  Leading 1-0, courtesy of a second inning run off an Eli Donnan single, a stolen base, and an RBI base hit by Hutchinson, Helman was in jeopardy of giving up that lead when Tipp second baseman Jaxon Hill came to the plate with out outs and two runners in scoring position.  He bowed his neck, challenged Hill with his best fastball, and blew it by him (swinging) for the final out of the inning.  Lead preserved.
All of this came forty eight hours after Tipp had beaten Troy on Tuesday for just the third time this season, a 7-5 outcome that Welker described Thursday as "something less than our best baseball."
"They threw strikes, we didn't,"  said Welker.  "They made plays, and we didn't."
Tipp coaches Bryan Gronski and Jim Johnson planned for a series sweep in holding senior pitching ace Matt Salmon until Thursday's rematch, and for good reason.  Salmon is a strike-throwing machine with a good fastball/breaking ball combination, and through six innings he challenged Troy and Helman pitch for pitch.
What they didn't plan for was the lack of offensive support for Salmon, who pitched a complete game, gave up six hits, and struck out four.  Their best chance came in the sixth inning when Tipp loaded the bases on a back-to-back singles to lead off the inning by Landon Turner and Preston Zumwalt – Zumwalt's hit a rocket shot of Helman's thigh.  Salmon followed by reaching first on a walk and Tipp had the sacks jammed with one out.
But Helman once again turned engineer, striking out designated hitter Tyler Minnich…and then Josh Dietz…to end the threat and the inning.

"It doesn't matter who we play,"  said shortstop Ryker Kirtley of Helman.  "He (Helman) throws strikes and he can compete with anyone in the state of Ohio.  He's a stress reliever to play behind."
Troy would add an insurance run in the bottom of the sixth when Eli Smith singled, stole second, advanced on a single by Eli Donnan (his second hit of the game), and scored on a wild pitch.
Helman then relieved whatever stress was left in the top of the seventh, despite giving up a pair of singles, by inducing Landon Turner to ground out for the game's final out.
Troy won it with 2 runs on 6 hits and committed 1 error.
Tipp dropped to 12-6 for the season with no runs on 4 hits, and committed 1 error.
"We knew today would be a pitcher's duel," said Tipp's Bryan Gronski.  "One play here or there would be the difference and unfortunately they got that unearned run in the sixth.  But I'm proud of our offense because Helman's a great pitcher and we were able to put some pressure on him.  We just didn't get the big hit when we needed it.  There wasn't much margin for error today."
For Helman's part, his third win of the season was his best, because as he admitted, Tipp did put some pressure on him and "I had to push through it."
"They're a good hitting team,"  he added.  "I probably lost a little (final three innings), and I knew that the second or third time through the lineup they'd begin to make some connection.  And it sure helps to make the plays they made behind me.  We're a very good defensive team."
"It was just a good high school baseball game,"  said Ty Welker.  "With those two guys on the mound it was as good as advertised – a close, low-scoring game.
"And it was a pretty clean game.  I think we scored out last run on an error, but otherwise it was well-played, well-pitched, not a lot of walks, and I think we only struck out four times…and that's big news for our offense.  They were a competitive team at the plate, and I think he (Helman) did tire a bit late, but his competitiveness kind of makes up for it.  He just gets a little tougher, and meaner, and just refuses to get beat.  That's what he's done all year."
It's what Troy has done all year.  Their sparkling 13-3 record is a result of pitching and defense, and Thursday might have been their best.  As Bryan Gronski conceded, there was little margin for error with either team, and simply put, Troy made the most of their two opportunities to score…and Tipp didn't.
Andrew Helman, and his 13 strikeouts, played stress reliever.