Versailles overcame another cold, windy evening, and some bad baseball odds, but got pitching and key hits when they needed them to best New Bremen in Tuesday MAC action.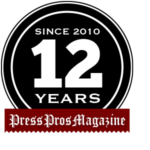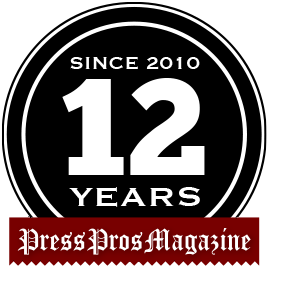 New Bremen, OH – Someone in the crowd (such as it was) said it was the coldest April he could remember…44 degrees on April the 26th, and just two days removed from 80 degree weather over the weekend.
He wasn't lying.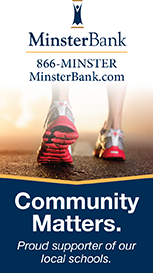 On a cold, blustery Tuesday evening in New Bremen the Versailles Tigers (8-4) shook off their lethargy from a week ago to score a needed 4-2 win over host New Bremen (4-5), and starting pitcher Joe Ruhenkamp achieved a modicum of redemption for a something-less-than-he'd-hoped-for performance in his outing against Coldwater.  He and the Tigers lost that game, 14-0, when he couldn't find his command and he didn't execute pitches.
One week later he was spot-on, keeping the fast ball down in the zone, out of harm's way, limiting New Bremen to just four hits over five innings of work.
"I struggled in that game last week (Coldwater).  The home run (Reece) Dellinger hit off me last week kinda' shook me up.  I was a little off after that,"  said Ruhenkamp.  "But my teammates picked me up, told me it was just one game and to get 'em next time, and that's exactly what I did.  I felt pretty good today, the cold wasn't that big a deal."
He wasn't off this time. getting ahead, making the Cardinals hit his pitch, and letting the offense and his defense do the rest.
The offense did its part, scoring a pair of earned runs in the third on back-to-back doubles by Carson Bey and Noah McEldowney, then a two-RBI single with two outs by Jake Carman.
An inning later it scored a pair of unearned runs without getting a hit, taking advantage of a walk and two New Bremen errors, by shortstop Aaron Thieman and third baseman Jonny Heitkamp, that gave Joe Ruhenkamp what seemed at the time to be a comfortable margin.
But owing to the cold wind, or cold gloves (who knows?) the defense could have done more.  Four Versailles errors in the game kept the Cardinals pecking away, scoring a run in the third when Nick Alig got on via miscue by Carson Bey and later scored…and in the 5th when catcher Vince Hulse walked and eventually scored because one of the Tigers' four errors extended the inning.

Typically, you don't commit four errors in a baseball game and win.  Tuesday, Versailles beat those odds, and did.
"It wasn't a real clean game,"  said Versailles coach Joe Harrmann.  "They took advantage of our mistakes and we took advantage of some of theirs.  That's part of baseball and you just hope you come out on the right side of that.  Luckily, we did today.
"We looked loose, better than against Coldwater, and Joe looked better, mechanically.  I'd still like to see him get ahead of more hitters, but he was great, even in the cold.  But both teams had to play in the same elements."
Versailles won it with 4 runs on just 4 hits, and thankfully brought second baseman Carson Bey along, who had two of the four hits, had a pair of walks, and was on base four times.  Ruhenkamp got the win, pitching the first five innings (2 runs, 5 hits), and Noah McEldowney got the save, pitching a scoreless seventh, and finished the game by inducing a 1-2-3 doubleheader…with the bases loaded.
New Bremen missed some opportunities, no doubt.  They lost it with 2 runs on 7 hits, committed three errors, and left nine men on base.  And starting pitcher Colton Muether could have used some odds of his own.  He limited Versailles to just four hits and walked three in five innings of work.
"You have to make plays, and the most of your opportunities,"  said New Bremen coach Chad Wells.  "Timely hitting is a big part of this game, and we couldn't come up with the big hit tonight.
"We gave ourselves some opportunities – they helped us a little bit, and we helped them a little bit – and really it looked like your typical 11th or 12th game of the spring.  Our approach (at the plate) could have been better, and we discussed that.  We want to attack fastball…everyone wants to attack fastballs…but we have to continue to build on that, get better each day, and we get back at it Thursday."
As for the weather, and the coldest April ever?  How soon we forget.
Just two years ago, 2020, 23 of the 30 days in April were below the normal temperature range of 58 to 62 degrees in most parts of the state.
And the best sure sign that's it's high school baseball season in Ohio?  Dairy barn heaters running in the dugouts.  It's tough to milk in this, too!