The Olentangy school district boasts three teams in the Division I state baseball rankings and much of it is due to a burgeoning and highly competitive feeder system.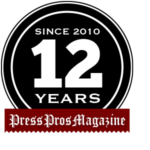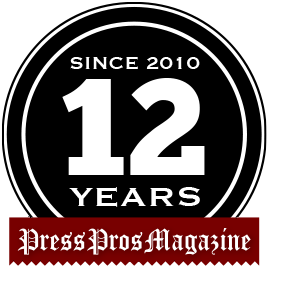 Lewis Center, OH — As a he took a phone call after another long day at Olentangy Liberty, 19th-year baseball coach Ty Brenning took a moment to assess the situation. With sunset looming, there was one youth team practicing on the school's synthetic turf varsity field, another on the freshman diamond and a third using the indoor training facility. There were still close to 100 cars in the parking lot.
That brushstroke could represent any of the four high schools in the thriving Olentangy school district.
"In the past few decades, when you thought about Central Ohio baseball, you immediately looked at Dublin, Worthington, Westerville and Hilliard because they had iconic coaches and tradition-laden programs," Brenning said.
"But I think right now, you've got to say that our district is considered the hub. There are just so many talented kids and committed parents and coaches. And the feeder program, from Little League all the way up to travel ball, is second to none. We've made a real effort to connect with the younger kids and make them realize that their high school baseball dreams are right next door. That's why I feel like I should drop by and make my face seen whenever those teams are using our facility."
Olentangy (11-1), Olentangy Liberty (9-3) and Olentangy Orange (9-4) each cracked the most recent state coaches poll. They are ranked ninth, 11th, and 12th, respectively, in the Ohio Prep Baseball Report Division I power poll. And while four-year-old Olentangy Berlin is struggling at 1-9, all of the southern Delaware County teams are brimming with Division I college talent.
"There are lot of things that play into it," Orange coach Tom Marker said. "Sports in general at our schools are strong. Our district has become a hotbed of athletes. The facilities are great, there are a lot of opportunities and our community is all-in. The cool thing is all the kids and coaches know each other and there's a lot of mutual respect, which creates friendly rivalries and a real festive atmosphere when we do play each other."
The original Olentangy school and Berlin play in the Ohio Capital Conference Cardinal Division while Liberty and Orange are rivals in the OCC Central. In fact, Liberty and Orange are slated for home-and-home matchups on Wednesday and Friday this week.
"I agree that a big part of our district's success is that our youth programs are so strong," Olentangy 10th-year coach Ryan Lucas said. "It starts with the Olentangy Youth Athletic Association, Little League and middle school programs and the Olentangy Stix travel program ranges from 7-U to 14-15-U and feeds all four high schools. The Stix program has three teams in each age level and I would estimate includes somewhere between 250 and 300 kids. The kids tend to break off and join a club with their high school teammates as they get older."
Olentangy senior standout pitcher/shortstop/first baseman Austin Sizemore said he learned the game at age 5 in OYAA and graduated from T-ball to Coach Pitch and Little League before being introduced into the ultra-competitive Stix program when he was 12.
"Across the district, there are a lot of players who came up in a very competitive environment," he said. "Growing up here, I think baseball is regarded as the most important sport along with football. It's really fun when we get to play each other. Almost ever pitcher-batter matchup features guys who were either teammates or played against each other at one point or another. We all know each from long, long ago."
Old-timers will recall when Olentangy, consolidated into one school in 1953, was a rural one-high school district. But a massive population boom in southern Delaware County over the past 30 years prompted the opening of Liberty (2004), Orange (2008) and Berlin (2018). A fifth school may not be far away. With close to 23,000 students in 26 schools from grades K-12 spanning 95 square miles, Olentangy now is one of the largest school districts in Ohio. With that growth has come wealth, a factor that certainly has played a role in the district's athletic success.
Based on recent history, at least one and maybe more of the Olentangy teams will make a deep tournament run.
Last year, many observers considered Orange among the favorites to win a state title. But the Pioneers (27-4) wound up losing to eventual state champion New Albany, 3-1, in a Division I regional final. New Albany also ousted Liberty (23-7) in a 5-2 district final.
While not as potent offensively across the board, Orange boasts an outstanding pitching staff and a lineup that includes three Division I signees. The most prominent is Vanderbilt-bound shortstop/pitcher Matt Wolfe. First baseman-pitcher Cole Cahill and pitcher Jacob Tabor are Toledo  signees. The Pioneers have lost twice to out-of-state powers and have dropped two one-run games in-state.
"We've got a lot of new bats, but our pitching depth is phenomenal and we hope that will carry us into the tournament," said Marker, who is in third season after a stint at Upper Arlington. The Pioneers made the state tournament in 2017.
Liberty was state champion in 2018 and district runner-up in 2019 and 2021. The Patriots boast six college recruits, four at the Division I level: Pitcher Nathan Leininger (Toledo), outfielder Nolan Fogg (Toledo), third baseman/pitcher David Dielman (Marshall) and junior shortstop Mason Onate (Tulane).
"We have really high expectations here every year," Brenning said. "It probably sounds bad but we felt like 2021 sucked because we didn't win the district title. We have to learn to keep things in perspective. There are a lot of good teams in Central Ohio. Hopefully, we're one of them in the hunt again this year.
"Even with our familiarity with the four Olentangy schools, trying to assess the teams is sort apples to oranges since we're in different leagues. I know what Orange and Liberty have. Olentangy is probably the biggest surprise in Central Ohio, mainly because they've got a lot of new faces."
Lucas is only mildly surprised at the Braves' uprising coming off a 15-13 season in which their top player, pitcher Jace Middleton, graduated and signed with Ohio State.
"Our program was on a really nice roll, winning either OCC or district championships from 2015 to 2018, but when Berlin opened and took 28 of our players, it really sapped our depth and we've been building it back up since," he said, adding that program now has 48 players.
"We were really young last year, but we knew we had a talented team coming back with seven seniors. The main thing is our second-year (starting) seniors got really better in the offseason. As for Austin, he's one of the best kids I've ever coached. He does it all for us, on and off the field."
Sizemore, who is batting close to .500 and has excelled on the mound, is not surprised by Olentangy's fast start. Sizemore plans to study business at Ohio State but will not play baseball.
"On the outside, I suppose we look like an underdog team, but in-house we had these kinds of expectations," he said. "We have so much senior varsity experience. Remember, we had a year taken away (by COVID) and these seniors are just now reaching their potential. Improving our depth has been a big factor because it has created a lot more competition across the board."