The worst spring weather in a generation has moved Press Pros readers, old and new, to comment on our recent opinions on playing baseball and softball in better weather.  As always, we appreciate your taking the time to read and share.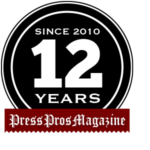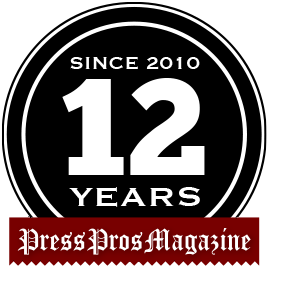 More than one reader of Press Pros has written this spring to share that it's the worst weather for spring sports in their memory.
More than one has told us that in the first month of the baseball season their local teams have played less than ten games.
And more than one has told us…that if climate change is real, so too is our ability to adapt to it.  They share some of their opinions here because, apparently, they're the only ones that see a problem.
"First time reader of your website and you're the only source I've  seen that dares to suggest that we give high school baseball and softball athletes a fair opportunity to play and compete in warm, dry weather.  You're also the only one that uses the term hypocrisy, which is what it is.  I hope others read and speak up."  … Kenneth Slaught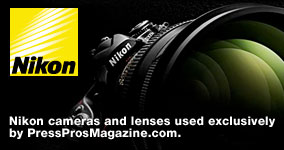 "If school and state administration is the reason why we can't play baseball in the summer then it's obviously time to find some new administrators."  … Tom Killilea
"There's a simple way that baseball can be played in better weather.  Football and basketball are obviously a higher priority with the OHSAA,  so why not make baseball and softball independent of the OHSAA?  Why should they have a monopoly on high school sports if they insist they can't make adjustments to changing weather conditions?  If everything improves with competition, it's time maybe it's time they had some competition. Have enjoyed your site for a long time."  … Gary McCarty
(Ed. Note:  With the current culture and future decisions coming on the issues of this day, you may get your wish.)
"Enjoyed your recent article "Three Weeks Of Baseball And We've Played 4 1/2 Games", and I also saw the latest headlines on the OHSAA website and there's no mention of bad spring weather, or adjustment of the calendar for games lost.  It's uniform adjustments for high school gymnastics.  I also see the weekly baseball polls are out and I see Newark Catholic was ranked third in Division IV and they've played four games.  Really?"  … Brian Newsome
"They can find the time to have summit meetings on DEI (April 8th), but can't address kids risking injury playing baseball and softball in freezing weather.  I think their priorities are questionable when they can't look out the window and address current and real issues for student athletes that stare them in the face."  … David Butcher
(Ed. Note:  I heard that the summit meetings were inside, dry, and comfortable.  Ironic!)
"I think you guys like to poke the bull with issues like this, but I do feel sorry for baseball and softball kids when you compare the percentages.  There are a helluva' lot more of them than those affected by the current OHSAA referendums."  … Tony Goss
This reader wrote to ask why we continue to cover Ohio State baseball, given their current struggles.
"You only seem to cover those high school teams that win.  So why do you continue to write about Ohio State baseball when their record is 11-21?  I'm curious."  … Tee'd Off
(Ed. Note:  Dear 'Tee'd'…Touche', I suppose.  But here's one very obvious point in response.  Ohio State has a synthetic field and they play 95% of the time.  We've lost seven high school events in the last three weeks due to wet conditions.  In addition, nine of the thirteen Big Ten schools have synthetic fields – and the others play in minor league parks with professional ground crews –  so you can travel without concern of not playing.  Purdue (three weeks ago) was one exception.  It snowed.  Last, since we began covering college baseball in 2013 we've developed a Buckeye baseball audience of more than 200,000 unique computers across Ohio and its bordering states…where the Buckeyes recruit. Given the brand, their two Big Ten Tournament titles since 2016,  their two NCAA regional appearances ('16 and '18), and kids with local ties who've played there (Conner Pohl, Arcanum…Seth Lonsway, Celina…Aaron Hughes, Tipp City…Adam Niemeyer and Marcus Ernst, Minster…Tyler Kean, Springboro…Garrett Peters, Springfield) it's the single largest baseball audience we have.)