Down 5-3 in the top of the ninth, Ohio State used a pair of solo home runs by Mitch Okuley and Trey Lipsey to tie, a two-out single by Colton Bauer to drive in the winning run, and a miraculous catch by Okuley for the final out to seal it.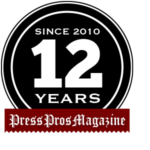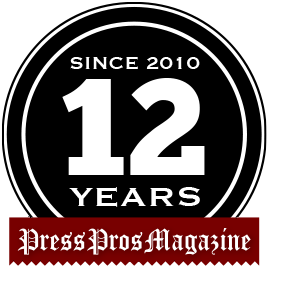 Ann Arbor, MI – They say nothing comes easy on 'get away' day.
Ask the Ohio State Buckeyes, the Michigan Wolverines, and the 2,279 people who witnessed the conclusion of Ohio State's 6-5 win in the final game of this weekend series.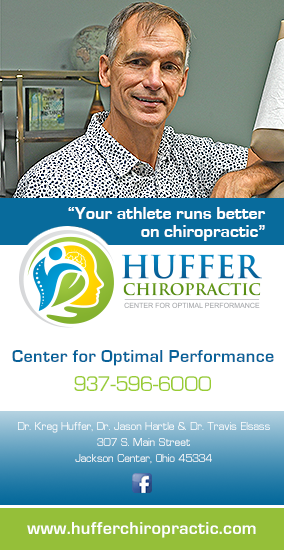 Down 5-3 going into the top of the ninth, the Buckeyes got a solo home run from right fielder Mitchell Okuley off Michigan reliever Jacob Denner to make the score 5-4…then another solo home run from freshman Trey Lipsey, whose shot curled just inside the foul pole to stay fair…and tied the score at 5-5.
An out later, after Kade Kern and pinch-hitter Archer Brookman had reached on a base hit and a walk, Michigan changed pitchers (Noah Rennard) and Rennard served up a two-out single to Colton Bauer to drive Kern home with the winning run…6-5.
Pandemonium…for the fact that earlier in the game Ohio State had squandered a brilliant starting performance by righthander Wyatt Loncar, who no-hit Michigan for the first four innings, clinging to a 1-0 lead that Ohio State tallied in the top of the fourth.
Loncar lost that lead in the bottom of the fifth and would leave the game after five innings trailing 2-1.  His final line – 2 runs on 2 hits, 7 strikeouts and 1 walk.  He was lifted for reliever Tim Baird, who came on in the sixth.
Baird gave up a run on a one-out walk that eventually scored to swell Michigan's margin to 3-1.
Zach Dezenzo evened things in the top of the seventh with a massive two-run shot over the left field wall for his twelfth home run, tying the score at 3-3.
If the definition of insanity in baseball is walking the leadoff man, then the Buckeyes came home phi beta kappa, because Jake Johnson came on to pitch the seventh inning and promptly walked the leadoff man, who ended up scoring on a two-out single.  Ohio State trailed again, 4-3.
After a scoreless top of the eighth, Ethan Hammerberg took over for Johnson and he, too, walked the leadoff batter for Michigan, who again scored on a two-out single to increase their lead to 5-3.
To the ninth:  Mitchell Okuley led off and lined a home run out to right, riding the wind to stay fair, cutting the lead to 5-3.
"He (Denner) hung a slider and I made him pay for it,"  said Okuley.  "The wind was blowing and I didn't know if it would get out.  I was just hoping it would stay fair."
Marcus Ernst followed with a sharp ground ball out to shortstop.
Zach Dezenzo then hit a hard ground ball to third base for the second out.
Now down to their final out, Lipsey stepped in, already 1 for 3 on the day, and picked on a fastball and hooked it down the line, against the wind, and it stayed fair for his sixth home run to tie the score at 5-5.
"I was hoping, but I got it pretty good,"  said Lipsey.  "I didn't know if it would go foul or not, but I knew it had the distance."
Kade Kern came up next, quickly got down 0-2, then lined a single to left.
Archer Brookman followed with a walk, which signaled Michigan coach Erik Backich to replace Jacob Denner with righthander Noah Rennard to face Colton Bauer.
Bauer worked the count full, then lined a single to left center, scoring Kern from second, who dove across home plate for the go-ahead run, 6-5.
"I knew Bauer would come up clutch,"  said Kern.  "It seems like he always does, so I felt like he would do something.  It was 3-2 with two outs, so I was running no matter what.  He put the ball in play and I made it home.  Pretty cool!"
Brookman was thrown out trying to score behind Kern for the final out, setting up TJ Brock's most appreciated appearance in four years as a Buckeye in the bottom of the ninth.
Brock had come on to retire the final out in the eighth, relieving Hammerberg…and now took the mound pitching against all the odds that had beleaguered the Buckeyes on Friday and Saturday.
He struck out the leadoff man, Joe Velazquez, with a 96 mph fastball for the first out.
Then Joe Stewart, the wonderkind of a Saturday's win, walked.
Second baseman Ted Burton followed with a single to center to put runners at first and second.
Brock then struck out Matt Frey for the second out, bringing up Jimmy Obertop for the final out of the game.
That wasn't easy, either.  He lined a fastball towards rightfielder Okuley, who seemed to get a late break on the ball.  But the wind held it up enough so that Okuley got to it and caught it as he went to his knees for the final out.
Smiling afterwards, he struggled to describe how he made the catch.
"I think it was hit 106 (mph) off the bat, but the wind held it just enough for me to get there.  I'm just glad to get the win."
Final line:  Ohio State won it with 6 runs on 10 hits and committed 2 errors.
Michigan lost it with 5 runs on 7 hits and committed 1 error.
And what a difference a day can make!
"You can't help but admire the fight we showed,"  said Greg Beals.  "Our backs were against the wall, and man…what good at bats we had in the ninth inning.  The two home runs were hit really good, and Kade Kern comes up with a big two-out hit.  Then Bauer drives him in for the tying run.  It was great to see the toughness in our guys.  And that confidence, and competitiveness, is what we need to build upon.  We need to have that for the first eight innings, and not just the ninth.
"We have a knack for rally potential on this ballclub, but we need to know that we have that all the time."
It happened early in the game by comparison, but no one should overlook the job done by starting pitcher, Wyatt Loncar.
"Wyatt gave us just what we needed," smiled Beals.  "He had four innings of no-hit baseball, but unfortunately I think the stress and the pitch count grew on him a little bit.  But he gave our ballclub a chance to win today."
They improved to 13-23 for the year, but just as importantly, avoided the sweep by Michigan (who took the series for the second year in a row), and avoided being swept on back-to-back weekends.
"A lot of heroic moments today, including what TJ gave us on the back end,"  Beals concluded.  "We haven't had that, but he was available this weekend.   I thought we used him properly on Friday to get three high-leverage outs…and then he came back and gave us that again today…very high leverage outs."
It was a good win to build on, even if at 13-23 it's hard to make the case for the glass being half full.  You never want to lose a series to the team up north.
But everyone wearing red knew as they walked to their car…how good that sweep would have felt to Michigan!