Fighting through one of their most frustrating seasons ever, the baseball Buckeyes are nonetheless playing for today and the future. The worm will turn. It always does.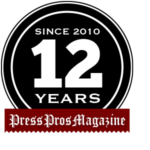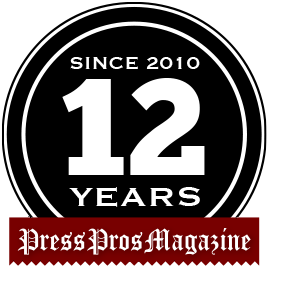 Ann Arbor, MI – There was a cruel irony to Friday's 9-8 loss to Michigan in the tenth inning;  and that irony goes back to how the game got to extra innings – the tying two-run home run off junior reliever Ethan Hammerberg in the bottom of the ninth.
Frustrating?  Damn right.  As written in our game story, it marked the third time that Hammerberg had been bitten by the 'gopher ball' in the ninth inning.  Early in the year he served up a walk-off at Cincinnati.  Last weekend Maryland's Bobby Zmarzlak got him in the opening game of that three-game series.  And Friday it was Michigan's Jimmy Obertop who nailed a 95-mile-per-hour fastball over the left field wall.
But the cruel irony is this.  It's part of baseball –  a formative part of baseball.
In 1969 pitcher Mike Marshall was a young expansion pick of the American League Seattle Pilots.  Marshall threw hard, was highly competitive…and he was highly intelligent, eventually earning his doctorate degree from Michigan State University in applied kinesiology and physiology.
But in what amounted to his rookie year in major league baseball, Marshall developed a penchant for giving up late-inning home runs.  So much so, in fact, that in his book Ball Four, author and Pilots teammate Jim Bouton singled out Marshall for having "fed the gopher", a euphemism for home runs as long-standing as baseball itself.
Fast forward five years, to 1974, and Marshall became the first reliever in Major League history to earn the Cy Young Award.  Pitching for the Dodgers, he made 108 appearances, compiled a 15-12 record in 179 innings, and yes…he threw a few 'gopher balls' – 9 of them.
He threw hard, but he didn't throw as hard as Ethan Hammerberg does presently for the Ohio State Buckeyes.  Marshall made his living throwing a 'freak' pitch, the screwball, that breaks in the opposite direction of a right-handed curveball.  And he was diligent in his craft.  Brilliant, he never stopped learning about the physiology of throwing a baseball, and how to get good hitters out.  I was reminded of Marshall as I watched a stoic, but frustrated Hammerberg on Friday.
For the fact of those three late-inning home run stains, the junior from Upper Arlington has been as good as Greg Beals predicted back in February.  His record is 2-3, and his earned run average is a pedestrian 4.15.  But tucked behind those numbers are these:  Hammerberg has logged 20 innings, has struck out 37, as opposed to just 6 walks in those 20 innings…and opposing team are hitting a not-so-robust .208 against him.
Greg Beals in February:  "Ethan Hammerberg is our burst-on-the-scene pitcher," he said, with conviction. "He'll be a dominating factor this year in the bullpen.  He's matured, had a great summer and fall practice. Local guy (Upper Arlington), throws hard, and the kind of program guy we pride ourselves on. He's just developed."
Nothing has changed from that statement then, despite 2-3, 4.15, and those three late home runs.  Michigan's radar gun had him at 95-96 Friday, and his curveball is of the 'wipeout' variety when you're looking for the heater.  He would be draft eligible this summer, but think about another year of Division I college baseball…and the impact he would have on the 2023 Buckeyes!
There are more Hammerbergs.
Nate Haberthier is one of them, Friday's starter who carried a lead into the sixth, while still looking for his first win of the year.  0-3, and with an inflated ERA, he's learning to pound the zone and use the tools he has.  For the second time in as many weeks he had to endure a rough inning, but bounced back from it.  Last week, at Maryland, it occured in the game's first inning.
"He's learning,"  says pitching coach Dan DeLucia.  "I told him he was throwing according to our game plan.  They hit a couple through the infield, and a couple that barely got to the infield, but that's baseball."
Isaiah Coupet is another, with a 2-3 record, a mid-4.00 ERA, and a devastating curveball that's created havoc of opposing hitters – 64 strikeouts in 40 innings.  His challenge?
"He needs to execute the fastball better," says Beals.  "He needs to command it so hitters don't sit on the curveball, because they will hit it if they no there's no threat of the fastball."
True freshman Trey Lipsey is hitting .300 and playing a predictable, dependable left field.  A legitimate four-tool player, he can run, hit, hit with some power, catch it and throws as well as most left fielders observed this year.
Others…Tyler Pettorini, Jake Johnson, Tim Baird, Wyatt Loncar, Nate Karaffa, Trent Jones, and Jacob Gehring have all had their moments during 12 and 22.  But as Beals is oft to remind…you have to play to learn, and you have to play to get better.
A final reminder…in Dom Canzone's freshman season the Buckeyes were 22-34, about on pace with where they are now with 22 games left…and just a year removed from winning the 2016 Big Ten Tournament.  Others on that team included Brady Cherry, Conner Pohl, Noah West, Connor Curliss, and Seth Kinker.  Canzone is now in Triple A with the Diamond Backs, and Curliss is in Double A with the Reds.  A year later they went 36-24, and earned a regional appearance in the NCAA tournament.
So, this is what we're seeing now – what no one is writing about 12-22, and being 12th in the Big Ten standings.
Of what Bouton wrote about Mike Marshall…the guy that survived 1969 to win a Cy Young five years later and play 14 more years in the big leagues.
Cruel irony.