The shiny Saturday we wrote about never materialize.  Michigan's Joe Stewart abused the Buckeyes with three home runs, a pair of grand slams, and eleven RBIs…as pitching came back to haunt in an eventual 16-13 loss.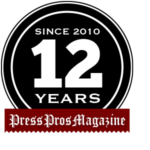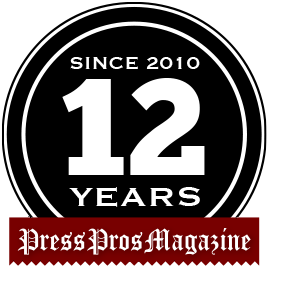 Ann Arbor, MI – Words, like strikes, were scarce following the Buckeyes' 16-13 loss Saturday to Michigan in the second game of their weekend series.
Short and simple, Buckeye pitching suffered one of its worst days in recent history, on one of those days you simply can't explain.  They came short of every priority in the book relative to getting ahead in the count, and pitching to contact;  and Michigan never once let them off the hook, victimizing four Buckeye pitchers for 16 runs, 11 hits, 12 walks, and by game's end…190 pitches thrown!
Victim number one was starter Isaiah Coupet, who pitched a scoreless first and was rewarded with a two-run lead by the Buckeyes in the top of the second on a base hit by Colton Bauer, a walk to Mitch Okuley, another walk to Marcus Ernst and a two-run double by Zach Dezenzo.  In short, they had Michigan starter on Cam Weston on the ropes…and he escaped to pitch the next five innings in scoreless fashion.
Coupet wasn't so lucky.
The Buckeyes sophomore started the bottom of the second by walking the leadoff hitter, then hit a batter, then a wild pitch, and a ground ball out to shortstop scored a run to cut the lead to 2-1.  But Michigan third baseman Matt Frey then followed with a single, scoring another run to tie the score…and Coupet proceeded to walk the next hitter, strike out a hitter, and walked another, bringing centerfielder Joe Stewart to the plate.  Coupet promptly threw him a fastball, and Stewart took that fastball and deposited it over the center field wall for a grand slam home run…6-2, Michigan!
Ohio State try to respond in the third with a walk to Kern and a double by Blayne Robinson off that same left field wall, but then left those potential runs at second and third, respectively, as Wesson retired the final two outs.
But in the bottom of the third Coupet again walked the leadoff hitter, struck out a batter, then walked the next two, bringing Greg Beals out of the dugout and reliever Trent Jones out of the bullpen.  Jones, in the spirit of things, walked the first batter he faced, driving in a run, and then Joe Stewart came to the plate for a second time…with the bases loaded.
You guessed it.  Jones threw him a fastball and Stewart hit a mammoth shot to left, over the 30 foot wall for a second grand slam and his eighth RBI of the game, in just three innings…Michigan led, 12-2.
Jones was taken down for Jacob Gehring, who pitched through a scoreless fourth, but then faced Stewart again in the fifth with a runner on first base…and low and behold. Stewart took the second pitch he saw and hit it out to left again, driving in two, to extend the lead to 14-2.
"Baseball's a weird game," the affable Stewart would say later.  "I actually didn't feel that good in batting practice today.  I had a tough day yesterday, so today I was just trying to stay relaxed, stay in the middle of the field and hit something hard.  It ended up working out."
Ohio State answered with a pair of runs in the seventh, scoring on a hit batsman (Dezenzo), a single by Trey Lipsey, and a two-run double by Kade Kern to make the score 14-4.
But Michigan trumped those two runs in the bottom of the inning with a base hit, a wild pitch…and when Stewart came to the plate this time Gehring knocked him back off the plate, partly out of respect, and partly as a reminder of how baseball has been played these last 150 years.  Plate umpire Dave Buck immediately issued warnings to Gehring, and both benches about retaliation.  When play resumed Stewart lined a single to left, his fourth hit of the day, driving in another run (his 11th of the game) to make the score 16-2.
Some pitching lines:  Coupet worked 2.1 innings, gave up 9 earned runs on just 2 hits, walked 7 and struck out 3.  Trent Jones pitched 1/3 inning, gave up 3 runs on 2 hits, and walked 2.  Jacob Gehring came on with 2 outs in the third and worked 4.1, allowing 4 earned runs on 6 hits, walked 2 and struck out 2.
But before you click out of this story……..
Greg Beals mentions character with every opportunity he gets to talk about Ohio State baseball, win or lose.  There's a way to play this game, and that's to never, ever, quit!  And to that point the Buckeyes certainly didn't quit.
Zach Dezenzo, who's quietly playing this game as well as anyone you can highlight in the Big Ten, made his own statement in the top of the eighth.  After Archer Brookman, Mitch Okuley and Marcus Ernst reached off Michigan reliever Jake Keaser, Dezenzo launched a mammoth shot to center field for a grand slam, his third hit of the game (following two doubles), and his 3rd, 4th, 5th, and 6th RBIs of the game to cut the deficit to 16-8.  A moment later, Blayne Robinson launched one out to right, and suddenly the score was 16-9.
"After the two six spots in the second and third we had a meeting in the dugout,"  said Dezenzo.  "At that point nothing else mattered but our ability to keep fighting and put together quality at bats.  We responded, top to bottom, and I was happy to see that.  I thought we did a really good job.  We didn't quite get there, but it does give us some offensive momentum going into tomorrow."
And going into the ninth inning.  After Will Pfennig pitched a scoreless eighth, they came back to score four more times, against three Michigan pitchers, highlighted by a two run homer by Archer Brookman, and a two-out, two-run error by Michigan's left fielder Joey Velazquez on a towering fly to short center by Kade Kern.
Michigan brought on closer Jacob Denner, surprised to be in the game at that point after once leading 16-2, who induced pinch hitter Brent Todys to ground to second base for the game's final out.
Final lines:  Ohio State came up short with 13 runs on 15 hits and played error-free.  Zach Dezenzo had a three-hit day (11th home run and 6 RBIs), Trey Lipsey had a three-hit day and pushed his average up to .312, Blayne Robinson had a 2-hit day, and Archer Brookman had a two-day, along with his second home run.
Michigan won it with 16 runs on 11 hits and committed one error.  But importantly, Ohio State forced six UM pitchers to 178 pitches.  In total, the two teams threw 368 pitches in a game that took 3:20 minutes to play.
Beals was concise with his comments, delighted over the fight shown to come back from 16-2, but obviously disappointed that the pitching came up short, squandering that late burst in the eighth and ninth innings.
"Unfortunately, we didn't throw strikes early in the game.  Of their first twelve runs eight of them were walked on base.  And in this ballpark, they did it, we did it…you're going to hit some home runs, and you want to make sure they're solo home runs.  You've got to protect against the free bases."
And thirty five games into the season, there are still those questions about starting pitching.
"Coup (Isaiah Coupet) just didn't have it today,"  Beals added.  "He didn't have the feel for his spin like he normally does, and give them a little bit of credit for staying off the breaking ball and not chasing.  He just wasn't in the zone."
The comeback was bitter-sweet, but could pay big dividends in tomorrow's series finale.
"You can't stop fighting.  This is the rivalry game, and it's same with any game, but especially this game..and our guys did that and give them credit.  And the message (post-game) was that we want to make sure that they feel us all day tomorrow like they felt us the last three innings today.
"We can't have a sweep.  We can't win the series, but we need to get a win.  We want to leave here on a positive note and make sure the rivalry doesn't end in a sweep."