Bradford picked up a confidence-boosting win against D-II Greenville with a 5-3 win Saturday. The Railroaders, who have won seven of their last nine games, rallied against a Green Wave team anticipating another long postseason run, too.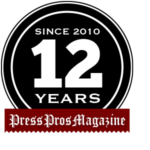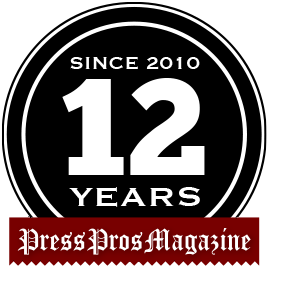 Greenville, OH – The hype surrounding the Bradford Railroaders high school softball team diminished this season. The hope didn't.
For anyone downgrading the Railroaders following their graduation losses – including a 60-mph fireball pitcher – Bradford's win Saturday at Greenville should be a warning not to count them out again.
Senior Nylani Beireis clamped down over the final four innings. The offense reached the Green Wave with five runs in the fourth, fifth and sixth innings – highlighted by home runs from Beireis and junior Remi Harleman. And the defense, which includes perhaps the best left side duo in Division IV with senior shortstop Austy Miller and senior third baseman Abby Fike, made it stand.
Bradford's 5-3 victory was the Railroaders' seventh in the last nine games. And this one came against a Greenville team ranked No. 5 in D-II of the Ohio High School Fastpitch Softball Coaches Association poll.
"Huge amount of pressure this year," Bradford coach Shon Schaffer said of returning as the D-IV state champs. "Last year it felt like the pressure was there (to win state). Now it's like – the girls that we graduated –  we almost want to prove it wasn't just them. We've got a good program and a bunch of good girls. We have to prove ourselves so there's pressure in that."

Bradford graduated five seniors last season, the most noticeable Skipp Miller and her 12 no-hitters. Beireis (7-3) has been solid with 37 strikeouts in 66 innings pitched and an ERA of 3.92.
"It was definitely nerve-racking trying to live up to the hype," said Beireis. "I feel like we're doing pretty good so far."
Beireis also handled pitching duties in 2019 after Miller injured her knee in basketball. She helped the Railroaders to the D-IV district title game so big-game experience is in her arsenal, along with her ability to hit her spots.
"I told her you can't be like Skipp Miller," Schaffer said. "You have to be like Nylani Beireis, which is placing the ball and hitting spots. Letting your defense make the outs. … It's a lot more fun this defensively because a lot more balls are being put in play now. We have to be better, for sure."
On Saturday, Beireis and the Railroaders battled in the first three innings against a Greenville team that had won eight of its 13 games by run rule. The Green Wave were looking for another at Stebbins Field.
Greenville led 2-0 after two innings on junior Ashlyn Zimmer's RBI groundout and sophomore Haleigh McDermitt's RBI single. It could have been more. The Green Wave stranded six runners the first three innings, had two thrown out or forced out at third and another thrown out at home.
In the second inning, Greenville had runners on the corners with one out. Junior Alaina Baugh hit a hard grounder to the left side. Fike fielded the ball with her momentum taking her toward first, but stopped and fired home hearing Miller shouting "Four! Four! Four!" from her shortstop position. Fike's throw to first-year catcher and junior Shay Swick was in time for the out.
Miller was an All-Ohio catcher last season before making the shift to shortstop this year, where she could be All-Ohio again with slick fielding and a canon arm.
"She's doing a perfectly fine job," Miller said of Swick. "She's all ears and wanting to learn so it's good."
Greenville managed three hits and four baserunners the final four innings. In the seventh, junior Skylar Fletcher reached with a one-out double. Senior catcher Susie Blocher's RBI single pulled Greenville to 5-3. Senior Bri Fellers drew a two-out walk to bring the winning run to the plate. Relief pitcher and junior Izzy Hamilton, who came in to pitch to Blocher, got a fly out to center to end the game.
"Bottom line is the better team won today," Greenville coach Jerrod Newland said. "You play five times who knows what happens? When you're in the third inning and you're up 2-0 and you've left six on base … (Bradford) made all the plays. They had two or three kids hit the snot out of the ball. Unfortunately in softball it's do or die and today the better team won."
Greenville left nine runners on base. Bradford left seven.
"We are getting better as the season goes on," Schaffer said. "That doesn't always happen. Sometimes you get kicked around a few times and you start to decline. We are hitting better as it goes on. We're creating less errors for ourselves. We're pitching better.
"This is a huge win. We may not face anybody better than Greenville in Division IV."
Beireis allowed eight hits, struck out three and walked one in 6.1 innings. Hamilton allowed one hit and walked one in 0.2 innings.
Greenville tossed a pair at Bradford, starting with junior Kylie Hamm. Hamm allowed two runs on five hits through the fourth inning, walking one and striking out four. Freshman Zoey Burns pitched the fifth and started the sixth. She allowed three runs (two earned) and three hits and hit a batter.
Bradford tied the game in the fourth on consecutive doubles from Fike and senior Rylee Canan. Swick added an RBI single.
Beireis put Bradford up 4-2 with her two-run homer to deep center in the fifth. Harleman made it 5-2 in the sixth with her homer to almost the same spot.
"We got up 2-0 and put it on cruise control a little early. You can't do that against good teams," Newland said.
Greenville followed the loss to Bradford with a 12-2 win against Wayne in a second game at  Stebbins Field. The Green Wave are 14-2 overall after an 11-0 start.
They're also one of two teams from Darke County to win an OHSAA state softball championship. The Green Wave won their title in 2007 and are contenders again this season. That's not an easy thing from the Southwest District. Since the OHSAA's first softball state tournament in 1978, eight teams from the Southwest District have won titles – Miami East (1978), Kettering Fairmont (1982), Hamilton (1985), Triad (1992), Greenville (2007), Hamilton Ross (2009), Newton (2010) and Bradford last season.
"It's a totally different mindset," Miller said of this year's team compared to 2021. "We really have to use our bats and use our defense. Yes we have good pitchers still, but we really have to focus on our defense and at-bats. Every single play counts this year."
"We definitely had some people (tell us we had big shoes to fill)," Beireis said. "Most of the time it was just advice like as long as you do you and hit your spots, you guys will do fine. … I think we're definitely living up to what was expected."