They led 5-0 after the second, and 8-6 in the bottom of the ninth.  But Michigan found a way to parlay a two-out walk into a two-run homer to tie, and then win it in the 10th, 9-8.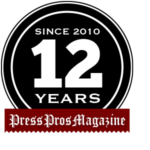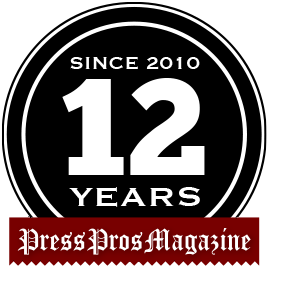 Ann Arbor, MI – They say it gets darkest just before daylight.
And if that's true the Ohio State Buckeyes should have a bright and shiny remainder of the weekend after losing a ninth inning 8-6 lead on a Michigan two-run home run by catcher Jimmy Obertop…and then dropping the opening game of the three-game series here, 9-8, in the bottom of the tenth.
On an overcast and chilly day that never saw the temperature rise above 55 degrees, it got downright frigid the moment Obertop lashed a two-out Ethan Hammerberg fastball over the short left field wall of Ray Fisher Stadium to erase what once was a secure-feeling 5-0 lead…Hammerberg's third time this season to lose a lead or a game via the home run in the ninth inning.
That said, the Buckeyes (11-22, 2-9 in Big Ten) made the Wolverines work for it.  With sophomore starter Nate Haberthier on the mound, the offense responded with a five-run second inning, highlighted by a Kade Kern home run out of the wrong barrel to right that started a game-long odyssey of Michigan playing catchup, and Ohio State maintaining their lead via the home run.
Michigan began its comeback in the second with a pair of long solo home runs by Obertop and first baseman Jack Van Remortel, cutting the deficit to 5-2, Ohio State.
The Wolverines again struck in the third on a single by centerfielder Joe Stewart, a fielder's choice, a throwing error by Haberthier on a pickoff attempt at first base, allowing the runner to get to third base…and a ground ball out to third base allowing the runner to score….5-3, Ohio State.
The Buckeyes recouped one of those runs in the fifth on Zach Dezenzo's 10th home run of the year…6-3, Ohio State
After the three early runs,  Haberthier bowed his neck and delivered a gritty performance, pitching two outs deep into the sixth inning before being lifted in favor of freshman Jake Johnson, who struck out the final out to erase a Michigan threat.
Ohio State again responded in the top of the seventh when shortstop Marcus Ernst tallied his second hit of the day, a solo homer to right field to extend the Buckeye lead to 7-3.
Jake Johnson came back out to pitch the seventh…but couldn't register an out, allowing a leadoff double to DH Tito Flores, a walk, another double to Van Remortel, and a single by left fielder Joe Velasquez.  The lead was 7-5 and Michigan had runners in scoring position with no outs when Greg Beals brought on TJ Brock.  Brock responded by retiring the side on a pair of strikeouts and a fly ball to center.
Ohio State again responded in the eighth with a pair of singles by Drew Reckart and Archer Brookman;  and Ernst then drove in Reckart with this third hit of the day, an RBI single to right….8-5, Ohio State.
Due to some recent arm tightness Brock was taken down for Ethan Hammerberg in the eighth, and the junior from Upper Arlington responded with a frightening inning in which he hit two batters, gave up a base hit, and forced in a run with a third hit batsman before retiring the final out on a ground out to second base…8-6, Buckeyes.
Ohio State went out quietly in the top of the ninth and Hammerberg came out to close what would have been an uplifting opening win to the weekend series.
It looked good, Hammerberg retiring the first two outs in the inning in routine fashion.  Then he issued a two-out walk to Michigan third baseman Matt Frey, bringing Overtop to the plate with a chance to do damage;  and he did.  Having already hit a home run in the two-run second, the Wolverines catcher crushed a one-strike fastball out to left field to erase the lead and send the game to extra innings.
Beals relieved Hammerberg with junior Nate Karaffa to start the tenth, who fell victim to that one odd inning that's victimized this team all year.
Leadoff man Riley Bertram singled.  Van Remortel put down a sac bunt between the mound and first base that Zach Dezenzo stepped on trying to field it, recovered and threw late to first base.  Pinch hitter Jake Marti then put down another sac bunt that Karaffa fielded, threw to first base, only to have Dezenzo catch the ball before it got to Drew Reckard covering the bag.  With the bases loaded and no one out, right fielder Clark Elliott then lined a single back through the middle to score Bertram with the winning run, 9-8.
Odyssey over, Greg Beals commented on a game that had more twists than a concession stand pretzel.
"Our ballclub did a lot today to put ourselves in a good situation,"  said Beals.  "We got into the eighth with a three-run lead, and we have Hammerberg on the mound, so you feel good about that situation.
"The twists and turns were the free bases…the hit batsmen, the base hit, and a hit batsman that drove in a run.  Then the ninth when they had the two-run home run, but they had a two-out walk right before that.  We have to win that situation.  We have to eliminate the free bases and the opportunities we gave them."
Beals spoke fact over the Buckeyes doing a lot to give themselves a chance for a series-opening win – 8 runs on 14 hits and home runs by Kern, Dezenzo, and Ernst.
Five players – Ernst, Dezenzo, Reckart, Mitchell Okuley and Archer Brookman had  multi-hit games.
And the relief effort by TJ Brock in the seventh was enough to send chills up your spine, retiring the side with a pair of strikeouts, leaving the bases full.
"And TJ's got that kind of stuff,"  said Beals.  "We've just been struggling with TJ and with his health, and he was only able to get us one inning today, and it was the right time for him because of his stuff and the ability to get us a strikeout.
"The twist, really, was Johnson not getting us the seventh inning.  The plan was for Johnson to pitch the seventh, Brock the eighth, and Hammerberg the ninth.  We just weren't able to get that seventh inning."
Was there consideration for switching the order of pitchers, with Hammerberg pitching the eighth and Brock the ninth?
"No, especially the way it played out,"  added Beals.  "Brock's got more strikeout stuff, and we needed it in that moment (the seventh).  The other uncertainty is about how much TJ can do, so we wanted Hammerberg on the backside to support that."
Michigan (21-15, 7-3 in Big Ten), which a ballpark usher described as, "their most consistent thing this year is their inconsistency,"  won it with 9 runs on 12 hits and had 1 error.
Ohio State dropped to 12-22, and 2-9 in the Big Ten.
As the temperature and the light dropped Beals and crew huddled like they always do in right field after the game – another tough loss to endure in what's already been a tough 34-game stretch of this season.
"We'll come back tomorrow, there's no doubt about that,"  he added.  "We're playing the school up north, we've got Isaiah Coupet, who's arguably our best starter to pitch, we've got Loncar to support him, and we'll be ready to go."
They're hoping…for that shiny Saturday!