The Russia Raiders secured a firm grip on the SCAL after throwing out three Fort Loramie runners at the plate, and getting another in a rundown. Russia's 7-1 win was the 11th straight for the Raiders, who debuted at No. 2 in the D-IV state poll.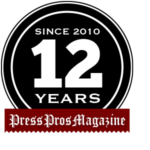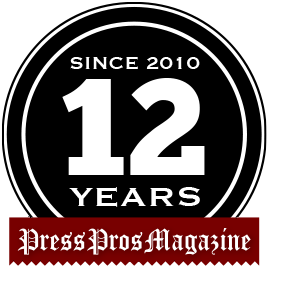 Russia, OH – Communication, especially when playing their championship-caliber defense in the field, has brought the Russia Raiders softball team this far … an 11-0 record and two-game lead in the Shelby County Athletic League standings.
But there's one thing the Raiders don't talk about. You might hear a m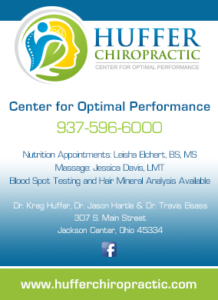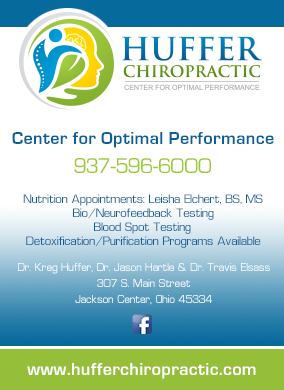 urmur here or there, junior pitcher Makena Hoying said, but so far the buzz has been kept at a low hum.
The Raiders are proud of their No. 2 ranking in the Ohio High School Fastpitch Softball Coaches Association's Division IV state poll. Their focus, though, isn't on state rankings … but rather working on playing as a team and doing the little things. Both showed up in Russia's 7-1 win against Fort Loramie on Thursday.
"It was cool to see that recognition. We haven't talked about it as a team," Russia coach Michelle Muhlenkamp said. "We start 0-0 every game. It doesn't matter if you're No. 1 in the state, No. 2 or No. 20. You have to show up and do the little things. I know the girls know, but I haven't even brought it up."
On this night, the talk of the town was Russia's defense. The Raiders cut down three Fort Loramie baserunners at home plate and caught another in a rundown. And at the risk of singling out one defensive gem in a game with a handful of them, junior centerfielder Reese Goubeaux gets that honor. She played a drive off the fence to perfection to hold Loramie to a single on a 200-foot rip.
"We stress this year doing the little things right," Muhlenkamp said. "Bunting to move someone over. Backing up bases. What is your little job? That's what she did. I loved it. Loramie is going to be aggressive and I felt like they had to adjust a little bit, too."
Especially after those plays at home plate. Goubeaux was responsible for the first one. Her dart from centerfield to senior catcher Riley Hammond saved a run in the second inning. Senior third baseman Ava Daniel threw home to get the lead runner in the fourth. Hoying fielded a comebacker to do the same in the sixth. All three times the out at home was the first out of the inning.
"Usually once in a while we'll get a girl at home plate, but never that many," Hammond said. "Loramie is really aggressive. It's good to play aggressive teams because further down the road we're going to play aggressive teams. Having that in a regular-season game is really going to help us in the long run."
Said Fort Loramie coach Brad Turner: "It's kind of the nature of the beast when you play them. Sometimes you have to push a little bit to try and get a run. One (out) was legit being aggressive, and one or two were silly (attempts). But that's what Russia does. Their defense is stout enough to get it done."
Their offense is strong enough to back it up. Eight of the nine Raiders had hits. Hoying had the biggest with a two-run shot to left field in the third inning. Her fourth homer of the season – which came on a 3-2 count – gave Russia a 3-0 lead.
Three batters later, junior Simone Puthoff delivered a two-out double – off another full count – for the 5-0 lead. Puthoff scored on sophomore Saige Hoying's single. Hammonds and junior Kelby Doseck also had RBI singles. Goubeaux went 3-for-4 with two doubles. Hoying (home run), Doseck (double) and Puthoff (double) had two hits each.
Russia's top four hitters are batting .500 or better. A fifth is over .400. Russia opened the game against Fort Loramie with four straight hits, chasing starter Kate Ruhenkamp who entered with a solid 3.34 ERA in 44 innings pitched. Lauren Bergman relieved her.
The Redskins escaped the inning starting with third baseman Aubrey Turner's force out at home. On the next play, Redskins catcher Laney Barhorst fielded a dribbler, stepped on the plate for a force out and threw to first for the inning-ending double play.
Loramie could have used more of that in the third inning. Russia sent nine batters to the plate and scored five times. The win was Russia's second over Fort Loramie this season, the other 10-3 win on April 1.
The victory moves Russia to 11-0 overall and 4-0 in the SCAL. Fort Loramie drops to 6-7 and 4-2.
"We take every league game seriously," Hammond said. "Loramie is a big rival of ours and we always take them pretty serious. Every league game is getting us one step closer to a league title."
On the mound, Hoying allowed five hits and struck out seven with a variety of fastballs, change-ups and the occasional drop ball. Sophie Francis pitched a 1-2-3 seventh inning. Pitching in upper-60 degree temperatures certainly didn't hurt. Neither did that defense.
"It is so much nicer. Having a cold arm is never fun, or a cold hand," Hoying said. "It's crazy to have that defense behind me. It's so refreshing to know I have a whole line of defense behind me and few balls are going to hit the ground."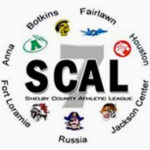 As for their state ranking, the Raiders debuted behind only Strasburg Franklin in the first poll of the season released earlier this week. Not bad for a school with an enrollment of 61 girls in grades 9-11, according to the OHSAA's latest figures. Russia was ranked in four of the five state polls last season, going as high as No. 5.
"That's really exciting for us. We don't talk about it as a team but you'll hear little whisperings of it," Hoying said. "It's so exciting for a school our size to be ranked in the state. It's awesome. We really focus on being a team and stats are very far from our minds."