Coldwater scored 14 runs on 1o hits, and feasted on a complete-game three-hitter by Reece Dellinger.  But when it was over everyone was in agreement…it's just easier, and better, to play baseball when it's warm.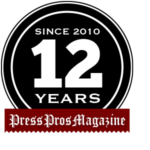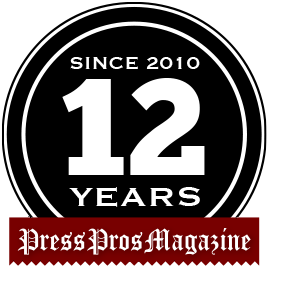 Versailles, OH – There was a good crowd at Versailles Thursday night.
Yes, Coldwater was there to play baseball against the hometown Tigers, but heart of hearts, a lot of them just wanted to be outside in the bright sunshine and 70-degree warmth.  Baseball weather, at least for one day, had made an appearance.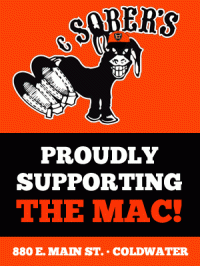 And that was about all they had to cheer about, as senior righthander Reece Dellinger fashioned a three-hit shutout, poled a two-run home run in the top of the first inning, and enjoyed a 14-run, 10-hit performance by his teammates in a 14-0 six inning run-rule win for the Cavaliers, now 8-3 on the year.
"There's no question that the weather was a factor," smiled Harlamert, whose responsible for two of Coldwater's seven OHSAA state titles in baseball.
"We've been inside more than we've been outside,"  he said.  "Baseball was meant to be outside.  The pitcher feels better, the hitter feels better…it's easier to move, more fun, and everyone's in a better mood. Our team motto is to compete together and have some fun, and our leaders, our seniors, were comfortable and played good baseball."
Junior Joe Ruhenkamp might have had something to do with it, too.  The Versailles righthander didn't have a good day, struggled with command, and when he threw strikes some of them ended up right in harm's way.  After issuing a one-out walk to Braylen Harlamert in the bottom of the first, he left a fastball in Reece Dellinger's way…and Dellinger took it out to left field for a 2-0 lead.
Four hitters later, after a base hit, a hit batsman and a fly ball for the second out, both of those base runners scored on a ground ball error to first base – a pair of unearned runs – and Coldwater and Dellinger had all the support they would need….4-0!
Coldwater added three more in the third on a Dellinger single, a single by Adam Hrycko, a sacrifice bunt, and a ground ball out by Josh Kaup.  A moment later Braxton Howell lined a double to score Hrycko and Kaup and Coldwater led 7-0.
Ruhenkamp was relieved in the fourth by Ethan Dirksen, who gave up a single run in the fourth, pitched a clean fifth, then ran head-long into the sixth inning tsunami that turned out to be the knockout blow.  Coldwater sent ten men to the play, collected four hits, took advantage of an error by third baseman Jacob Treon on a ground ball that drove in the tenth run of the game, and that was that.
Coldwater scored their 14 runs on 10 hits, had no errors, and Dellinger's three-hitter stood as the highlight performance;  however, his two hits were just as enjoyable.
Versailles had no runs on 3 hits, committed four errors, and never had a runner advance as far as third base until the bottom of the sixth.
Like his coach, Reece Dellinger smiled over the luxury of 70 degree warmth and bright sunshine.
"It was nice to play on a day like this,"  he said.  "Pitching was a little rough…I didn't have my best stuff today, but we made some plays and in the [batter's] box, as well.  It was just a great day out to play some baseball."
In addition to Dellinger's two hits and the first inning home run, Adam Hrycko had three knocks, Braylen Harlamert had a pair, and all told seven of the Cavaliers' batting order had at least one hit.
"Yeah, it was great to be outside, and it felt like baseball season after the last three weeks,"  said Hyrcko.  "It was great to be in some heat, the bats were popping, and it felt great to move around and make plays.  Psychologically, it's great. It definitely plays with the mental game."
And it's good for coaches, too.  Same reason – continuity and consistency are fundamental with winning baseball.
"It's been tough for everyone,"  said Harlamert.  "And today was no indication of Versailles.  They've had a couple of bad games, but they're going to win some games and we're not that much better than they are, score-wise.  But tonight we were."
With the tournament draw coming in just a couple of weeks, a lot of area teams have played less than ten games.  Versailles stands 8-4 after Thursday's loss, but they should have had at least a half dozen more games under its belt.  And many teams won't have played enough to warrant consideration for seeding – just reputation.
The crowd didn't seem to mind as they headed for the parking lot.  They love their Tigers in Versailles, but…….
How can you not feel good about going home…at least this spring…with a sunburn?