The going was rough until clutch hits by Trey Lipsey and Kade Kern, a sacrifice fly by Tyler Pettorini, and bad fielding by the Herd brought in four runs.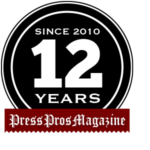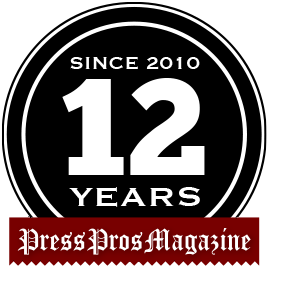 Columbus, OH. – This is the analytics age of baseball, and the charts were filled with mostly bad numbers for Ohio State entering the bottom of the eighth inning Tuesday night.
The Buckeyes had been charged with errors Nos. 61, 62 and 63 on the season, they managed just three hits and they put exactly one runner on base in the previous three innings.
And they left the bases loaded with one out in the fourth inning.
All of that has been the bitter recipe for them since February in what is becoming one of the most disheartening seasons in Ohio State history in the modern era.
But coach Greg Beals pointed out the most important statistic of them all on this night.
"The story is, for me, we score seven runs we win,'' he said. "We're now 11-1 when we score seven runs. That's a fact. We got to the magic number.''
Ohio State scored four runs in the eighth in erasing a three-run deficit in clawing out a 7-6 victory over Marshall at Bill Davis Stadium.
The team had lost four straight games, five of six and 10 of 13.
It was the third time the Buckeyes (12-21) defeated the Thundering Herd (16-21) this season.
Now, the focus becomes on a three-game series against Michigan in Ann Arbor this weekend that will be pivotal – if not defining – as to whether this team can qualify for the Big Ten tournament.
"This is a good win, but I think all of us are more focused on this weekend playing the team up north,'' sophomore center fielder Kade Kern said. "Getting a mid-week win is always nice to carry the momentum into the weekend.''
Make no mistake, beating Marshall was a lift with Ohio State having been an uncharacteristic 2-3 in mid-week games.
But, yes, the three-game set against the Wolverines is immense. Penn State holds the eighth and final spot for the Big Ten tournament with a 5-7 record.
The Buckeyes are in 11th place at 2-8, with Purdue (4-6) and Indiana (2-7) immediately ahead of them.
Marshall was a mental health game.
"We needed to just win because you know what's coming next,'' Beals said. "We don't have to talk a whole lot about it. We know what's coming next. We've got a wonderful opportunity, and of all teams to do it this is the team to do it. I don't think we've won a series up there since 1999.''
The Ohio State eighth started when Louis Davenport hit first baseman Zach Dezenzo with a pitch.
True freshman left fielder Trey Lipsey got a little buzz going on in the dugout with a double to right-center that plated Dezenzo standing.
The buzz became louder when Kern spanked a 0-and-2 pitch up the middle off Carter Lyles.
"When he was warming up, I knew that he is a fastball-heavy guy – like 73 percent fastballs,'' Kern said. "I knew I was going to see a lot of fastballs. He threw me three in a row and got me 0-and-2. I just missed a few pitches and then he hung a slider. That was a pretty big hit.''
Only infielder Marcus Ernst at .339 has a higher batting average than Kern's .302 on the team.
Beals knew Kern would not watch juicy pitches go past him.
"Kern is a tough at bat,'' he said. "Kade needs to do more of that. Just be a hitter. I think he swings maybe a little too aggressively early in the count. I like when he goes into that hit mode.''
Lipsey, though, did not score because he had to made sure Kern's line drive wasn't caught and played the ball less than halfway.
Kern was heads-up and beat the throw by center fielder Luke Edwards by a matter of inches at second base.
Coach Jeff Waggoner made the slow walk to dispute the call by umpire Jim Stros.
Was Kern safe?
"Oh, yeah. I was safe,'' he said. "I know it was a little controversial. The center fielder sailed the ball a little bit and I knew there was a shot to get to second.''
Beals appreciated the heads-up base-running at such a critical part of the game.
"Kern getting to second was the big one,'' he said.
Designated hitter Blayne Robinson struck out, but true freshman second baseman Tyler Pettorini cut the deficit to 6-5 with a long sacrifice fly to center.
That's when Marshall helped out the Buckeyes with some sketchy fielding.
Catcher Archer Brookman hit a shot that third baseman Travis Sankovich let get past him in allowing Kern to score to make it 6-6. The original scoring decision was an error, but was changed to a hit after the game.
The Herd got what it needed when Cole Agemy got right fielder Mitchell Okuley to hit a ground ball to second baseman Christian Lucio.  But Lucio threw wide of first baseman Dan Carinci, allowing Brookman to score the go-ahead run.
The man who got lost in all of this was graduate right-hander Aaron Funk giving up three hits, one earned run and two walks and striking out four in 4 1/3 innings of relief.
Eating innings was important in order to save arms for Michigan.
"We needed those innings from Aaron Funk,'' Beals said. "Aaron Funk has not done what he is expected to do for us, and he took tonight as a great opportunity to give our ballclub what we needed. And it was exactly what we needed to eat up those outs in the middle of the game to give our ballclub a chance.''
From 2018-21, Funk made 47 appearances for Arkansas-Little Rock, with 33 of them being starts.
His previous long outings this season were three innings against Cincinnati and Michigan State.
"In that situation we were down and I was just trying to be a team guy and (pitch) zeroes,'' Funk said. I was just trying to pass it along inning by inning. I think it was three innings (for him to throw), but I found a rhythm early and we just continued to roll with it. I've started my entire career and I'm used to longer outings.''
The game ended on a strange note when Brookman threw out Carinci attempt to steal second with two out.
Brookman almost hit pitcher Ethan Hammerberg with the throw.