Needing a game, Fort Loramie got that and a win Tuesday evening with an impressive performance against 'barnstorming' Independence, from Cuyahoga County.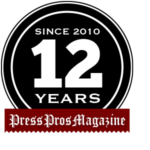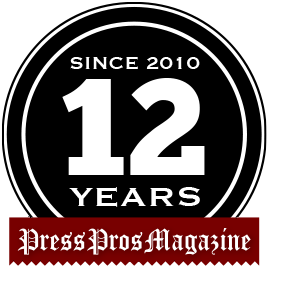 Fort Loramie, OH – Independence High School coach Jim Crooks was looking for baseball games back in November to play during his school's spring break this week, so he called stared calling coaches around West Central Ohio.  Fort Loramie coach Jeff Sanders was one who answered his call.
"We were trying to find the best schools in our division in the state of Ohio,"  explained Crooks.  "So we called Fort Loramie, and Coach (Jeff) Sanders made it very easy because he got right back to us and said, 'We'll play ball.  Let's do it.'  We planned it months ago, and here we are today.  Coach Sanders played a big role in this happening."
And given the state of area baseball – not knowing from one day go the next whether it will rain or snow – Jeff Sanders was delighted Tuesday for the opportunity to play…delighted to have gotten that call from Crooks back in November.
"They were looking for someplace to go on their spring break…someone to play…and I think they were planning to go farther south, but that didn't work out.  So they were looking for teams in west-central Ohio that had some noteworthy accomplishments, we had an open date, so we said yes.  We love seeing different teams, so a team from the Cleveland area is awesome.
"And just to get a game in is a premium (because of the weather).  We're looking for consistency, and the way things are you might play three games in three days and then not play again for a week.  It was cold today, but once the wind died down it wasn't too bad."
Not too bad turned out to be 42 degrees, but there was some sun and Loramie righthander Taran Fleckenstein was staked to a quick two-run lead in the bottom of the first as Independence (4-3) starter Ashton Lerz took a while to locate home plate.  He walked leadoff man Evan Eilerman, who advanced to second on a wild pitch, Derek Meyer reached on a base hit, and both eventually scored as a result of Lerz's wildness.
That said, the Independence righthander was legit, throwing in the 80s and displaying an outstanding curveball.  And, he's a commit to pitch college baseball for Heidelberg next year.
Fleckenstein hung on that 2-0 lead until the fourth inning, showing some moxy of his own, striking out seven in his five innings of work…while allowing just one hit, in the top of the sixth!
But in the fourth Independence touched him for a pair of runs as a result of a pair of walks, a wild pitch on a strikeout, another wild pitch that scored the first run, and a ground ball out that scored the second.
By this point Lerz had settled to the task and was painting with his fastball and curveball.
"His curve was impressive,"  said Sanders, afterwards.  "That's as good a breaking ball as we've seen all year."
For his part, Fleckenstein survived the shaky fourth to pitch one hitter deep into the sixth, before Derek Meyer changed gloves and took over after a leadoff single to retire the Independence side on a fly ball to center, a ground out to third, and a ground ball back to the mound.
After the two Loramie runs in the first, Lerz pitched scoreless baseball into the fifth, allowing just two hits.  But the Redskins figured him out in the bottom of the sixth.
Derek Meyer led off with his second hit of the game, Eilerman reached on a strikeout/wild pitch, Fleckenstein walked, and Clint Hilgefort, who had not swung the bat well in two previous at bats, lined a single to score Meyer and Eilerman.  That broke Lerz's spell, who then surrendered two more runs on a fielder's choice and a two-RBI single by Maverick Grudich…and his day was over.
Loramie would go on to score seven runs in the sixth, on fourth hits, and Hilgefort would go to the mound in the seventh to wrap up the win.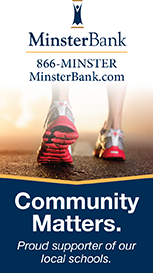 "Sometimes you have to grind things out, and we did that today,"  said Sanders.  "Fleckenstein is bulldog when he pitches, and he'll grind it out.  Then we managed to get some runners on there in the sixth and Hilgefort got a big hit.  And that was big for us because we haven't gotten that big hit all year.  We've left a lot of runners on base.
Loramie won the game with 9 runs on 7 hits and played error-free baseball.
Independence lost it with 2 runs on just two hits, and committed one error.
"Their guy is going to Heidelberg, he's a college-type pitcher, and he throws it pretty well.  Once he settled down after the first inning he was getting that breaking ball across, and that's a sharp breaking ball.  It's one of the better ones we've seen.  His velocity was good, and he was just keeping us off balance.  He was hard to deal with."
Which makes a win…any win…this spring all the more special.
And win or lose, the overnight forecast for Cuyahoga County is a low of 36, with enough wind to make it feel like 27.  Happy to be out of town for spring break (even in Ohio), Independence will be playing Defiance Tinora next before returning home.
"It was a good day,"  agreed Sanders.
For everyone!