Seeking to regroup from a discouraging weekend in Maryland, the Buckeyes have a reset opportunity with Marshall on Tuesday before another road weekend, and Michigan.  Some numbers to consider…between now and then.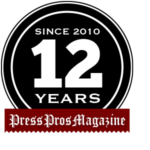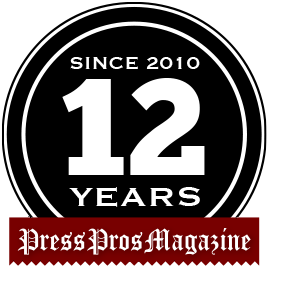 It was not a good weekend. There's no spin to write or conversation that will make it anything more, or less, than what it was.
Maryland was better.  Arguably, not that much better, given 8-6 and 6-5 scores in the series' first two games.  Two bad innings hurt the Buckeyes in each of those games, a similar scenario to previous games where, as Greg Beals puts it, "A play here, or a hit there…or a pitch…and it's a different ballgame."
That much is true, and as Beals also frequently credits, it's all part of the process of playing baseball.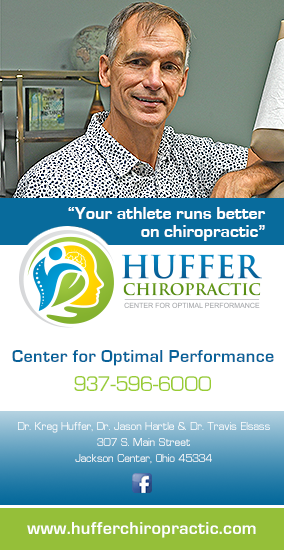 And with the process comes confidence.  Confidence comes from positive reinforcement.  And positive reinforcement comes from experience and stability.  And stability has been elusive with the 11-21 Buckeyes, given the shifting of bodies to overcome injuries and empty opportunities, almost since opening weekend.
That's baseball.
But if there was ever an opportunity (another favorite Beals phrase), this weekend portends just that as they bus to Michigan on Friday to meet the 20-15 Wolverines, hoping to reverse last year's 2-1 series loss at Ray Fisher Stadium.  Different scenarios, of course, regarding the two teams.  Michigan is coming off a series sweep of Michigan State, and OSU was just swept by Maryland.  But records aside, the teams' batting and pitching numbers aren't that far apart.
Michigan's hitting .273 as a team;  and the Buckeyes are at .267.
Opposing teams are hitting .284 against the UM.  According to the latest numbers following Maryland, the opposition is hitting .261 against the Buckeyes.
Michigan's team ERA is 5.93, and through 306 innings they've walked 166 batters while striking out 319.
Ohio State's collective ERA is 5.72, and through 275 innings they've walked 144, while striking out 318.
Maryland had that one big ominous bat over the weekend in the person of outfielder Bobby Smarzlak (.273, 7 HRs, 23 RBIs), who tortured Buckeye pitching with a pair of home runs while hitting .500 (6 for 12).
Michigan has its own Zmarzlak in the person of junior Tito Flores, who hits at a .270 pace with 10 homers and 34 RBIs.
Where Michigan seems to excel is with their plate discipline.  They've walked 169 times leading up to the Michigan State series.  They seem to feast on the free base.  But they swing and miss, as well.  The Wolves have struck out 310 times.
To contrast, Ohio State has walked 140 times, while striking out 247 times.
Michigan's three primary starters, Connor O'Halloran (soph), Cam Weston (junior), and Jacob Denner (junior) are tested, but like Ohio State's rotation, have felt their way along.  Collectively, they're 10-7 and have an ERA in the mid-4s.  However, consider their team mark of 20-15, and the starting pitching has given them a chance to win more often than not.
The biggest hurdle for the Buckeyes this weekend might be to simply regroup with Tuesday's mid-weeker with Marshall.  Maryland was tough, and one that tested what Beals often refers to as "their process" –  preparation and clubhouse brotherhood.  The best-laid plans for this 2022 season did not include an 11-21 record three weeks into the Big Ten, nor the juggling of the lineup and the search for a Sunday starter.
Sunday's 16-1 is hard to erase.  But they have no choice, given that more hard days await, Michigan and Rutgers, two Big Ten Tourney contenders, and Purdue likely still looms after being postponed for weather.  If there's confidence to gain from what they've been through it's in those numbers outlined above, and themselves;  and, that Michigan has had its own lows, a 13-1 loss to Louisville earlier in the year, and a recent 10-4 loss to Iowa (at home) just two weeks ago.
Cliches' are little comfort when you're ten games under .500, but history does have a way of repeating itself.  There was similar concern – angst – in 2017 when the Buckeyes were 22-34, playing young talent like Dom Canzone, Brady Cherry, Connor Curliss and Ryan Feltner.  A year later they flipped the narrative, going 36-24 and gained an at large bid to the NCAA tourney.  The similarities are hard to dismiss, as are the realities of what they went through then, and what they face now to flip it again.
I asked pitching coach Dan DeLucia in Maryland…what does he say when he makes a trip to the mound to talk to one of the young pitchers?
"I encourage them,"  said DeLucia.
Exactly!
More Numbers:
Ohio State currently stands 11th in the Big Ten in team batting average (according to the Big Ten) at .267.  Michigan ranks sixth at .273 – just six points difference!
Likewise, Ohio State ranks 11th in conference pitching, with a 6.01 ERA.  Who's just above them, in the 10th spot?  Michigan, with a 5.96 ERA.
Since March 22, when Kade Kern was hitting around .100, he's lifted his batting average over the past four weeks to .284.  He was four for ten in the series with Maryland.
Senior Marcus Ernst stands 6th in the Big Ten in hitting, at .364, with a home run and 12 RBIs from the leadoff spot.
Freshman left fielder Trey Lipsey is currently hitting .309, with 4 home runs and 19 RBIs.
Sophomore Isaiah Coupet ranks 22nd in league pitching with his 2-3 record and 4.01 ERA in 40.1 innings.
The Buckeyes have committed a league-leading 60 errors in 32 games;  Michigan ranks 3rd with 28 in 35 games.