Maryland's offensive onslaught continued in the series finale, pounding out double-digit hits and double-digit runs in a 16-1 win.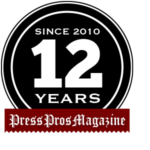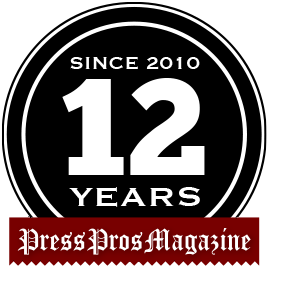 College Park, MD – In a baseball sense…there was no resurrection for the Ohio State Buckeyes on Easter Sunday after dropping the first two games of their weekend series with Maryland.  They fell to the Terrapins 16-1 in the finale of their three-game set.
Maryland again pounded the baseball against four Buckeye pitchers – Jacob Gehring, Griffan Smith, Jake Johnson, and Will Pfennig – effectively putting the game away in the fifth and sixth innings, adding two in the fifth, and three in the sixth, to an already 5-0 lead.
The Terps started early, scoring a pair of runs in the bottom of the second off Ohio State starter Jake Gehring on a walk, a hit batsman, and a two-out double by Maryland's Kevin Keister.
They added with three runs in the fourth, two more in the fifth, three in the sixth and five in the seventh, and one in the eighth.
Ohio State had scoring chances twice in the first three innings, with runners on second and third with two outs in the first and third innings, but both times left them standing as Tyler Pettorini grounded out for the final out in the first…and Mitchell Okuley grounded out for the final out in the third.
The Buckeyes only run came in the top of the eighth off Maryland reliever Gavin Stellpflug when Zach Dezenzo, walked, advanced to third base on a ground ball out, and scored on a wild pitch.
Maryland sophomore Jason Savacool scattered three hits through the first seven innings, and was never really threatened after the third inning.  He won his sixth game of the season, against just two losses.
The Terrapins won the game with 16 runs on 15 hits and no errors, while the Buckeyes fell to 11-21 (2-8 in Big Ten) for the season with one run on 4 hits and committed one error.
Jacob Gehring wasn't as sharp as he was earlier in the week in his start against Dayton, struggled with his command, and left with the bases loaded in the bottom of the fourth. He suffered his second loss of the year (0-2).
Savacool and the Terrapins extended their winning streak over OSU to six games at Bob 'Turtle' Smith Stadium. One year ago this same weekend, they swept the Buckeyes in that three-game series.
The Buckeyes' season continues next weekend with a three-game set with the Michigan in Ann Arbor, seeking some retribution after dropping a three-game set to the Wolverines, two games to one, last year at Ray Fisher Stadium.
As it was, a melancholy end to a nice weekend on the East Coast.  Except for the baseball.