11-20 for the year, the Buckeyes in those thirty one games clearly show how hard it can be to win in college baseball.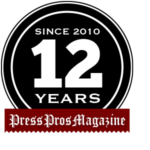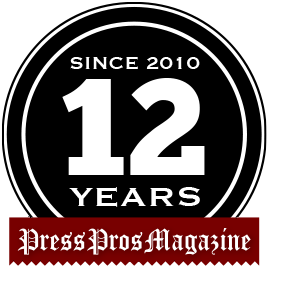 College Park, MD – After Friday's heart-breaking loss to Maryland in the bottom of the ninth inning, I asked Buckeyes coach Greg Beals about a subject he's oft and quick to credit for the success of any of the teams he coached here over twelve years…character!
It's tough to come back in 18 hours after a loss like that, a game that was imminently winable after overcoming two early deficits against a team playing .790 baseball, and ranked #22 in last week's Division I Top 25.
"No doubt about it,"  said Beals, with an assuring tone.  "These guys will respond.  We'll come back and be ready to go tomorrow."
But in thirty games there have been some developing patterns that while helping to build character, in the short term they're little more than a part of a process.  And the process is…you have to play baseball to get better at it.
Coming off two Covid-depressed seasons in 2020 and '21, the Buckeyes are simply lacking in what Leo Durocher once described during the Cubs' collapse in the 1969 pennant race.  Said Durocher, "There's a difference between hoping to win…and expecting to win."
Baseball, they say, is 80% pitching. Pitching is largely experience, and that comes from playing.  And the experience lost from last year's 22-20 team is currently playing professional baseball.
Seth Lonsway won his first appearance last week, pitching four scoreless innings for the Giants' A-ball affiliate in San Jose California.
Garrett Burhenn is has two appearances for the Lakeland Tigers, Detroit's A-ball affiliate in the Florida State League.
Jack Neely has appeared in four games for the Tampa Tarpons, the Yankees A-ball team in the Florida State League.
All three are doing fine, seasoned by the experience of pitching against Michigan State and Maryland, or even Dayton, as this year's starters are discovering.  Nate Haberthier and Ike Coupet are clearly 'OTJ' (on the job training).  And Wyatt Loncar has waited for two years to even try (14.2 innings).
The Buckeyes are currently playing three infielders out of normal position, due to injuries.  And the projected starter at third base before the season, Nick Erwin, has played but one game due to a sore throwing shoulder.
They're playing two true freshmen, Trey Lipsey and Tyler Pettorini.  And while both are coveted recruits and prospects, against teams like Maryland and Michigan (next week), every day is a learning experience.  And no two learn, or mature, at the same pace.  Lipsey is currently hitting .330 with four home runs and 19 RBIs, last week's Big Ten Freshman of the Week.  After a fast start Pettorini has dropped to .256 with 13 RBIs.
And playing second base, Pettorini had four errors in last weekend's doubleheader with Michigan State.  So…it's a process.
As is the bullpen.  Optimism aside, Beals is a veteran baseball man who caught in the Mets organization and knows what he sees when he sees it.  Outside of freshman Jake Johnson (2.91, 2-2), none of the regulars out of that pen have an ERA beneath 4.60.
TJ Brock has been up and down.
Ethan Hammerberg has been brilliant at times…and at other times mortal.   In his first year of regular duty after two years of Covid baseball, the walkoff home runs like the one against Maryland Friday night are just part of the process, despite Beals touting the Upper Arlington product as one of the surprise impact players for 2022 before the season began.  They swing and miss your mistakes in high school.  Not so much here.
The process showed well on Nate Karaffa, Trent Jones and Brock Friday night – 3.1 innings of scoreless relief work to give their team a chance to come back and go ahead in the eighth inning.
But inconsistency also comes with that process.  Karaffa has exactly 16 innings of it.  Jones has 9.  Tim Baird has 15.  Johnson leads all of the neophytes with 21.
Seniors Will Pfennig, Aaron Funk and Mitch Milheim collectively have an earned run average in double digits…in 23 innings collectively.
Understand, too, that this is not the Dick Finn era, or even that of Bob Todd, who won more baseball games than any coach in Ohio State history. Back then it was rare to see 95 miles per hour, or even a decade ago.  Now, every Big Ten team has a half dozen that throw that hard.
I've played, I've watched, and I recognize the process for what it is – what others are going through, too.
Nebraska won the league last year and is currently 13-20.
Indiana is a perennial contender for the NCAA tournament and they're 13-19.
John Anderson has won more games with Minnesota than any current coach in the Big Ten and the Gophers are 10-21.
Michigan is just three games over .500 (18-15).
And Purdue, after their torrid start, is one game under .500 in the Big Ten (4-5).
In my February preview I wrote:   "Will they pitch?  Some days, yes.  Others will remind you of the time necessary for talent to figure it out.
Will they finish in the top half of the league? They could if they get off to a fast start, and if their youth comes along faster than everyone else's.  They've got to pitch, and they can't strike out 27% of the time.  They have to establish an early competitive level, and some competitive leaders that maintain that level throughout a 56-game schedule.  And they have to stay healthy!"
So now we know.  This is going to take time…not a different coach, or players who leave Ohio to go play somewhere else.
It's learning to make the expected play at the expected time.  It's learning to execute the breaking ball in a fastball count.  It's having leaders emerge from a group that barely shaves.
It's learning how to win…when it's TOUGH to win.