They came back from an early deficit, took a late lead, then saw it go 'poof' as a three-run homer by Maryland in the bottom of the ninth adds to the Buckeyes' miseries.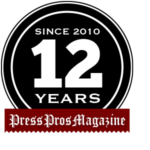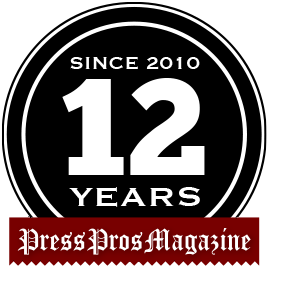 College Park, MD – For about twenty minutes – the amount of time between the top of the eighth and the bottom of the ninth – it looked like 'Good Friday' would be everything the Ohio State Buckeyes had hoped for in the series opener with Maryland (27-7) on Friday night.
After overcoming an early 3-0 deficit…a heartening turnaround by starting pitcher Nate Haberthier…back-to-back second inning homers by Blaine Robinson and Mitchell Okuly…some solid relief work in the middle innings…and a late eighth inning rally to take a 6-5 lead…it all came to naught as Maryland's Bobby Zmarziak hammered a three-run walkoff homer in the bottom of the ninth to deal the latest blow to the Buckeyes' 2022 resume'.  It resulted in an 8-6 loss, their 19th of the season, and their sixth in Big Ten play (2-6).
Maryland won it with 8 runs on 13 hits and committed 2 errors.
The Buckeyes lost it with 6 runs on 9 hits and committed 2 errors (on the same play in the fourth inning).
Greg Beals, who talks so often about playing clean baseball, no doubt went back to the hotel Friday to speculate on what could have been.
What if starting pitcher Nate Haberthier had gotten off to a clean first inning?
Instead, he faced nine Maryland hitters, gave up 3 runs on five hits – a couple of ground balls through the infield, a couple of ground balls that never got to the infield, a walk and a double to the gap in left center.  More, Haberthier's pitch count went past thirty before he could retire the final out.
Still, the Buckeyes got two of those runs back in the top of the second on back-t0-back home runs by designated hitter Blaine Robinson and right fielder Mitchell Okuley off Maryland starter Nick Dean, Okuley's a massive shot over the batter's eye in dead center field.
And in the third they tied it at 3-3 on a leadoff walk to Ernst, an infield hit by Trey Lipsey, and an RBI double by Kade Kern.
It gave Haberthier new life, as he turned in a scoreless second and appeared to be back on his game, sinking the fastball and inducing ground ball outs.  But Maryland touched him for a single run in the third to retake the lead;  and his pitch count by the fourth inning had reached 90.  And when Maryland put two aboard with back-to-back singles with one out in the fourth, Haberthier found himself again hot water against the hard-hitting Terrapins.
What if the Buckeyes had made a key play on a wind-blown popup?
With those two runners on first and second, Maryland's Max Costes hit a high popup behind Josh McAlister at shortstop.  McAlister got under the ball, but the gusting wind made it anything but routine and it caromed off his glove for an error.  To compound matters, the Buckeyes threw the ball away at third base allowing the lead runner, Chris Alleyne, to score all the way from second base…an unearned run on their only two errors of the game.
"The wind was blowing, we didn't communicate with McAlister going back on the ball, and it's a play we've got to make…no doubt about it,"  said Beals, later.  "Overall, I thought we played a pretty good game defensively, but we had two errors on that one play."
Then a balk by Haberthier moved first baseman Nick Lorusso to third base, where he scored on a ground ball out to Marcus Ernst at third base.  Just that quickly they were again behind, 5-3.
Nate Karaffa came on to retire the final out of the fourth, pitched a scoreless fifth, and the Buckeyes responded in the sixth on a triple by Robinson high off the wall in center field, who then scored on a ground ball out by Okuley….5-4, Maryland.
Trent Jones came on to hold Maryland scoreless in the bottom of the sixth.
TJ Brock pitched a scoreless seventh.
Ethan Hammerberg came on in the eighth and was electric, throwing hard and executing his breaking pitch, and sent the Buckeyes to their final at bat still trailing by a 5-4 margin.
By the top of the ninth Maryland's bullpen was in the game and the Buckeyes responded to two hit batsmen, three walks, and a wild pitch by Terp relievers Sean Heine and David Falco to take a 6-5 lead;  and it could have been more as Buckeye second baseman Tyler Pettorini grounded to second for the third out with the bases yet loaded.
A confident Hammerberg came out to close things out in the ninth, but did the unpardonable:  he walked leadoff hitter Max Costes.
Then right fielder Troy Shreffler punched a single to left field, putting runners on first and second.
Left fielder Bobby Zmarzlak had been a thorn in the Buckeyes' side before, hitting late home just a year ago to help the Terps sweep a three game series in the same Bob Smith Stadium.
He did it again…picking on a Hammerberg fastball and driving it over the left-center field wall, setting off a wild greeting at home plate as Hammerberg and the Buckeyes left the field stunned by the sudden turn of events.  'Good' Friday had turned evil in one swing of the bat.
And what if the Buckeyes had made good on a couple of scoring opportunities with a two-out hit?  Eventually, they would leave eleven runners on base with two outs.
"We had a couple of other opportunities to score,"  said Beals, acknowledging that the slow start, the errors in the fourth, and those base runners squandered all added up to something less than clean baseball.
"We could have stretched the lead out a little bit.  We missed on those two-out opportunities.
"And no doubt you can't walk the leadoff runner in the ninth, after Hammerberg throws a good eighth for us, puts a zero up, and maintains the lead.  We're struggling to get that play and that hit when we need it.  If we get an out here, or if we get a hit here, it's a different ballgame.  We have to keep fightin', and put ourselves in a position where we win those moments."
As it is, they have a short night to put behind them the horror of losing for the second time this year on a walkoff home run in the ninth…both off Ethan Hammerberg.
Bright spots? Karaffa, Trent Jones, and TJ Brock delivered 3.1 innings of scoreless relief to allow them a chance to claw their way back in the eighth.
And three-hit nights for the surging Kade Kern, who's jumped his average a hundred points (.294) since March 22…and for Blaine Robinson, who had his biggest game to date as a Buckeye.
"Blaine has been trending for us,"  said Beals.  "His preparation and his drill work have given him these opportunities as a DH against right-handed pitching."
Beals talks a lot about clean baseball;  and he talks a lot about character.  And that character will be sorely tested as they're forced now to come back Saturday and fight their way to a positive outcome and mindset.  To that point, Beals didn't have a lot to say.
"No doubt about it,"  he agreed. "But these guys will respond.  We'll come back out ready to go tomorrow."